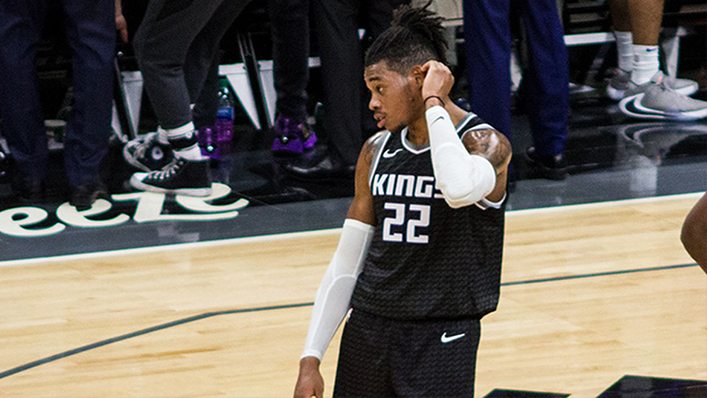 The NBA's Orlando Bubble is in full swing as the league heads toward resuming the 2019-20 season on July 30. It's been a fairly smooth transition for the Sacramento Kings until Monday afternoon when Richaun Holmes revealed that he accidentally crossed the Disney Campus line and technically popped the Orlando Bubble.
— Richaun Holmes (@Rich_Holmes22) July 13, 2020
Richaun Holmes' statement reads:
After the initial quarantine period, I briefly and accidentlaly crossed the NBA campus line to pick-up a food delivery.

I am currently in quarantine and have 8 days left.

I apologize for my actions and look forward to rejoining my teammates for our playoff push.
You can file this under bad-news-that-could-be-worse. The good news is that Richaun Holmes will be out of quarantine before the Kings resume their quest for a playoff spot. The bad news is Holmes will be missing incredibly important and very limited practice time.
It's unclear exactly how Holmes will be quarantining, but it's safe to speculate that he'll likely be stuck in the same hotel rooms all NBA players had to quarantine in when they first arrived inside the bubble, which severely limits Holmes' ability to workout and train for the next 8 days.
In somewhat related news, ESPN's Dave McMenamin tweeted this quote about the Bubble food from Richaun Holmes on July 10.
The Sacramento Kings' Richaun Holmes during a Zoom session from the bubble today: "I've seen complaints about the food, I've been good down here. I would just say, thank y'all for the food"

— Dave McMenamin (@mcten) July 11, 2020
Apparently the food was not good enough.
It's also possible that this was a sabotage attempt from fellow bubble playoff hopeful, Phoenix Suns forward Kelly Oubre.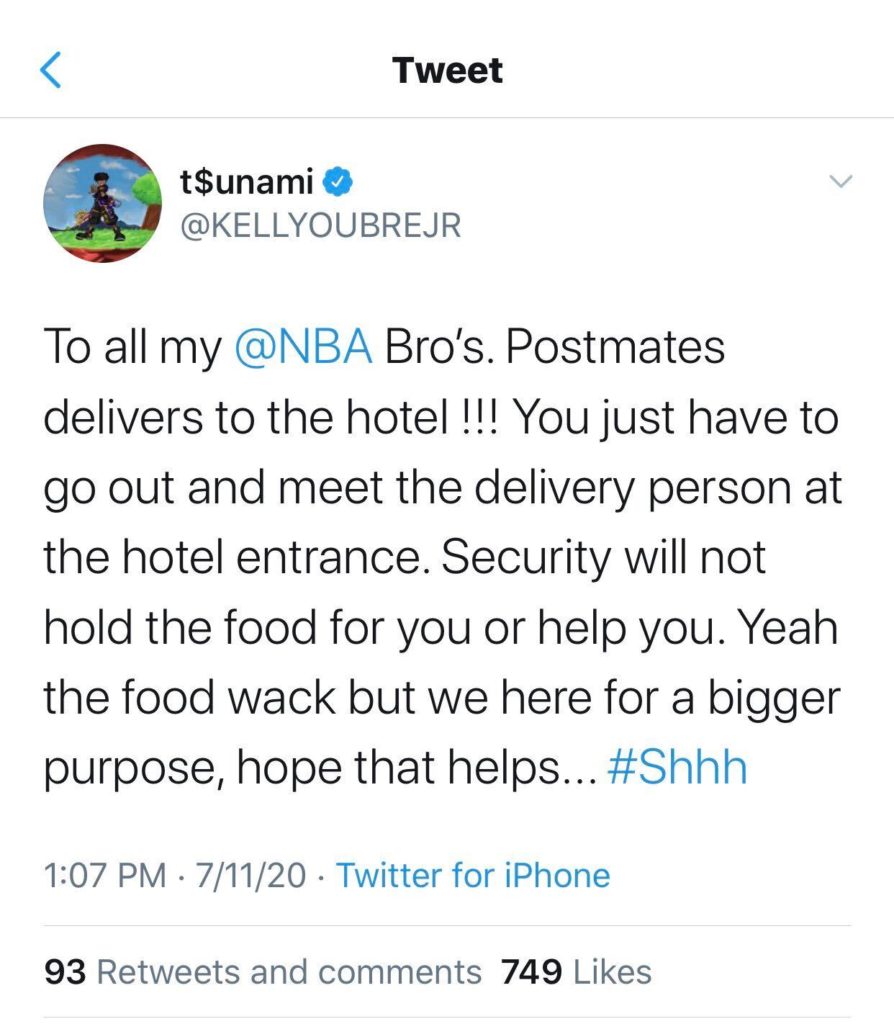 Kelly Oubre has since deleted the above Tweet, later adding:

Richaun Holmes' mother, Lydecia, provided her son with an all important reminder:

On a serious note, this is a frustrating and self-inflicted step back for the Kings. As NBA players continue to learn how to live inside the bubble, I'm fully expecting more bizarre stories like this in the coming days.