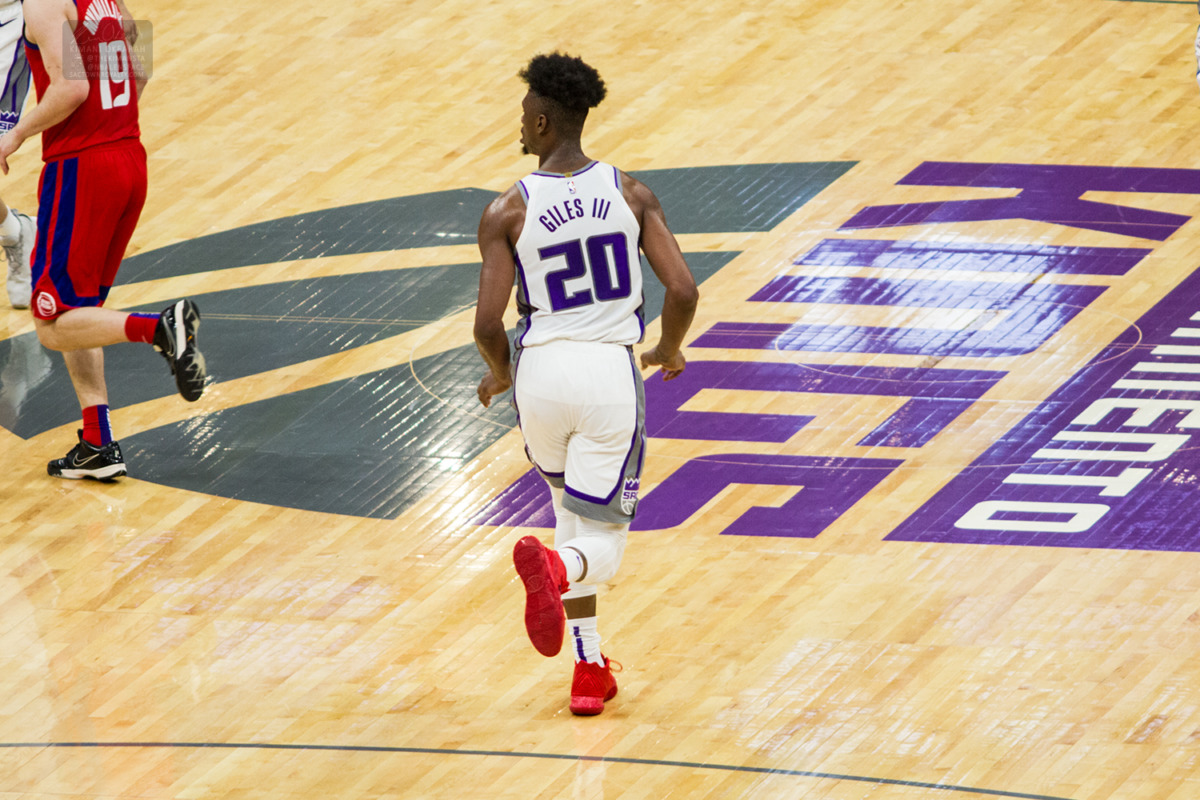 Two more Sacramento Kings players have revealed which social justice messages they selected to appear on the back of their jerseys when the season resumes in Orlando.
Harry Giles told media on Sunday that his jersey will have €œSay Her Name€ on it. Here is how he described the meaning behind that decision.
"For me personally, I think it is going to be a big thing because of all the women in my life as far as my mom, my aunts, my sisters, my grandma, they played a big role in my life. Some of the toughest days of my life, toughest situations in my life I could go to them and they helped me through it. €¦ I think without strong black women I feel like the world wouldn't be where it is and in my life, I wouldn't be where I am either,€ he said. €œAlso, with the Breonna Taylor case kind of still floating around I think €˜Say Her Name' is going to bring kind of direct attention to that and just to know that we want that to get solved €¦ so that family can have some closure."
Cory Joseph said he will have "Black Lives Matter" on his jersey.
"Just trying to forward the movement, really. Something about when you say Black Lives Matter, it resonates in your soul, especially for any black person in the world really. Just try to represent that,€ he said. €œAlso, when you say, €˜Black Lives Matter,' it's not about saying other lives don't matter. €¦ It's just about saying that black lives matter too and we want to be treated the same. I think that resonated with me and that's why I picked it."
Joseph admitted that he considered not playing in the NBA's return in Orlando when it was first announced due to the social justice protests happening across the country.
"It was a thought for me for sure. I can only speak myself, but it was definitely a thought, and then just after a lot of thought about it, me and my family talking about it, I decided to come," he said. "We're doing things to try to forward the movement as we're here and as we have the spotlight on us."
It has been reported that all of the players on the Kings roster will wear a message on their jerseys. Here is a list of the known social justice messages other players will wear:
Marc J. Spears recently reported that the most popular phrase being selected league-wide is €œEquality.€