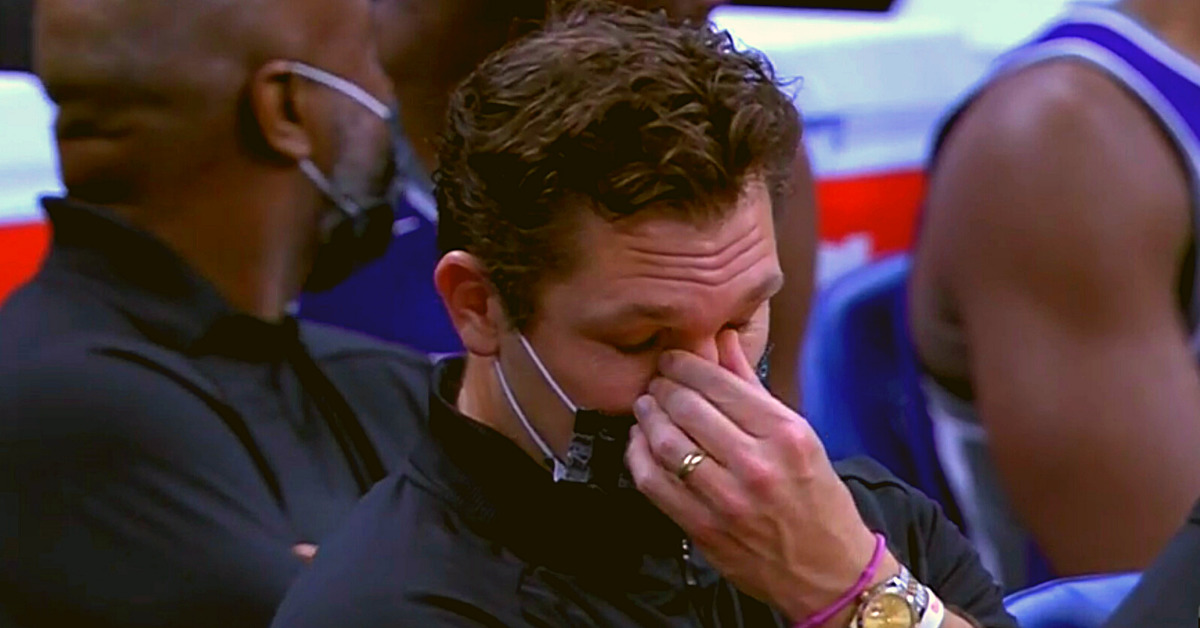 Sacramento Kings head coach Luke Walton has no plans to change the starting lineup any time soon. Following another impressive outing by rookie Tyrese Haliburton in which he scored 23 points, tallied 9 assists, grabbed 5 rebounds, 3 steals and 1 block off the bench, Walton was asked about a change.
In the postgame, Walton was posed with the question with Haliburton playing well, Buddy Hield struggling (he went 3-9 for 11 points, 5 rebounds and 4 assists in 37 minutes) and the team on an eight-game losing streak if he needs to go in a different direction.
"I don't know if that's the move, but like I've said, we're looking at everything," Walton said. "The tough part is like this is the same group that had won seven out of nine. Like, we haven't had that group yet. To all the sudden start making those type of changes without getting that group back. That group tonight, even though there was some minutes restrictions and guys looked a little rusty at times, like we were in Brooklyn with a one-point lead at one point in the fourth quarter there so like, I know we lost eight in a row, we have to get off this, but I'd like to see a little bit more. We were having some really good success with how that team was playing before so I'd like to get a little more sample size before making any major moves like that."
Walton also went with an eight-man rotation against the Nets and said he likes that mix, again referencing the team that went on the win streak a few weeks back and saying they had an eight-man rotation when they had everyone healthy. Walton believes the short rotation gets players into a good rhythm.
Separate from the rotation, Haliburton said he thinks it's "ridiculous" that the Kings are not back to where they were when they went 7-1 just a few weeks ago.
"I think it's ridiculous that we're not that right now. We've lost 6, 7, 8 in a row now so we've got to get back to it or be at the bottom of the west, be at the bottom of the league. I just hope that we care enough to understand that things can go bad really fast,€ he said. "I think it's ridiculous that there were stretches. It's got to be all the time."
Now that the starters are healthy again and with the team on the road, there won't be much practice time and Walton said they will have to work during games to get their cohesiveness and flow back. "Once we do, we'll start winning games again," he said.
We all know we are sort of in a waiting pattern right now with this team as the trade deadline quickly approaches and as we wait for new general manager Monte McNair's plan to take shape over the next few seasons. The good news here is simple: Haliburton is part of the future and really good (make sure you read about his growth in his shooting). The bad news here is simple: These are still the same Kings we have seen for years and years. Change will need to happen for a true turnaround to happen.