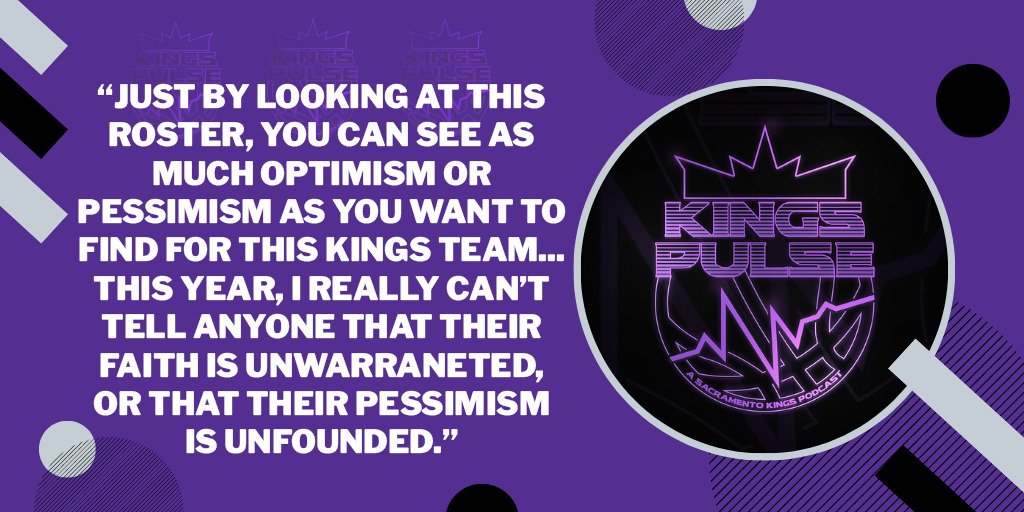 Kings basketball is back!... kinda! With just one semi-meaningless preseason game in the books, Brenden and I discussed our thoughts on a ton of Kings topics, including:
Our thoughts from the preseason win over the Phoenix Suns
What we hope to see in the remaining three preseason games
Haliburton's development, and the strength of the guard rotation moving forward
The challenge Luke Walton faces in figuring out his lineups verses playing more of the fringe roster players
Our specific thoughts on De'Aaron Fox, Buddy Hield, Harrison Barnes, and Marvin Bagley
The idea of the Kings as a Rorschach ink blot test (an idea I heard from

Robby Kalland

of Uproxx Sports) where you can realistically see as much optimism or pessimism in this roster as you expect or want to see
In addition, I couldn't let Brenden off the hook, and had to give him an appropriate amount of grief for his "I need to tell the world that Sacramento isn't part of the Bay Area" gaff from a few podcasts ago.
And finally, we end the podcast with the new Overtime segment - if you could talk to any animal, what would it be? Let us know your pick, and any thoughts you have on the Kings preseason in the comments; what do you hope to see over the next three games?
The Kings Pulse podcast is available on all major listening platforms.