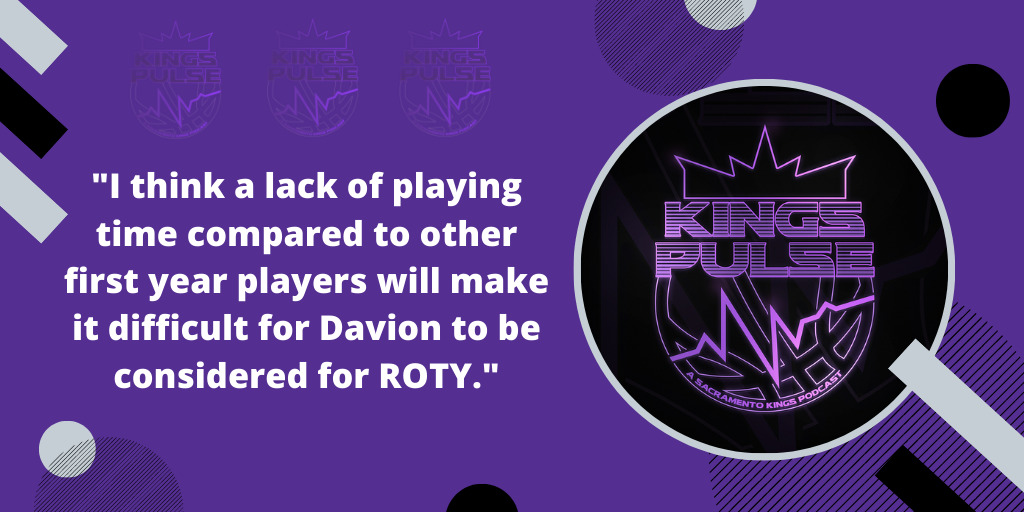 It's prediction time! One of my closest friends, Adam Taylor, joins the show to give our top three candidates for Most Valuable Player, Defensive Player of the Year, Most Improved Player, Sixth Man of the Year, Coach of the Year, and Rookie of the Year.
Along with the aforementioned top three, we also included one sleeper candidate for each award. The sleepers are not the players who we could have placed fourth or fifth on our lists, but more of an "if everything goes right" situation.
This episode is more laid back than usual, and we admittedly ramble at the beginning about how we started our journeys to covering basketball together roughly five(?) years ago now. Adam, who is based in the UK, talks about teaching me the proper way to make tea, his adaptation to American lingo, and more.
I guess I have to apologize for a moment where I decided to make it clear that Sacramento is not a part of the Bay Area. I grew up in San Jose, had my moments living near Los Angeles as well, and I can't tell you how much NorCal, the Bay, and SoCal feel like three different states.
Before posting, I sent "So, Sacramento is NOT the Bay Area right?" to the Kings Herald group chat we have. Let me just share some of the responses...
"The only people who want to have that conversation are Bay Area people telling us Sacramento isn't in the Bay Area when no one who lives in Sacramento truly thinks it is."

"God damnit, Brenden. You're the one who keeps saying this?"

"Come on Brenden you're killing us hahaha. I've never heard a sac guy ever say sac is part of the bay. ever."
So, I have been educated and will not make the same mistake twice... hopefully.
Apparently, I made a mistake last episode. pic.twitter.com/NoUC1iOYwD

— Brenden Nunes (@BrendenNunesNBA) September 30, 2021
Back to basketball though! I hope I am forgiven for my lack of Kings players picked for these awards, but the only obvious candidate was Luke Walton for Coach of the Year. I guess Davion Mitchell for Rookie of the Year, and Marvin Bagley for Most Improved Player works too.
Aside from those, is there any Sacramento Kings player you could see garnering real consideration for any of these regular season awards in 2021-22? Which of mine or Adam's picks do you agree or disagree with?
Overtime Question: Would you rather lick the bottom of a shoe or lick the sidewalk?
The Kings Pulse podcast is available on all major listening platforms.