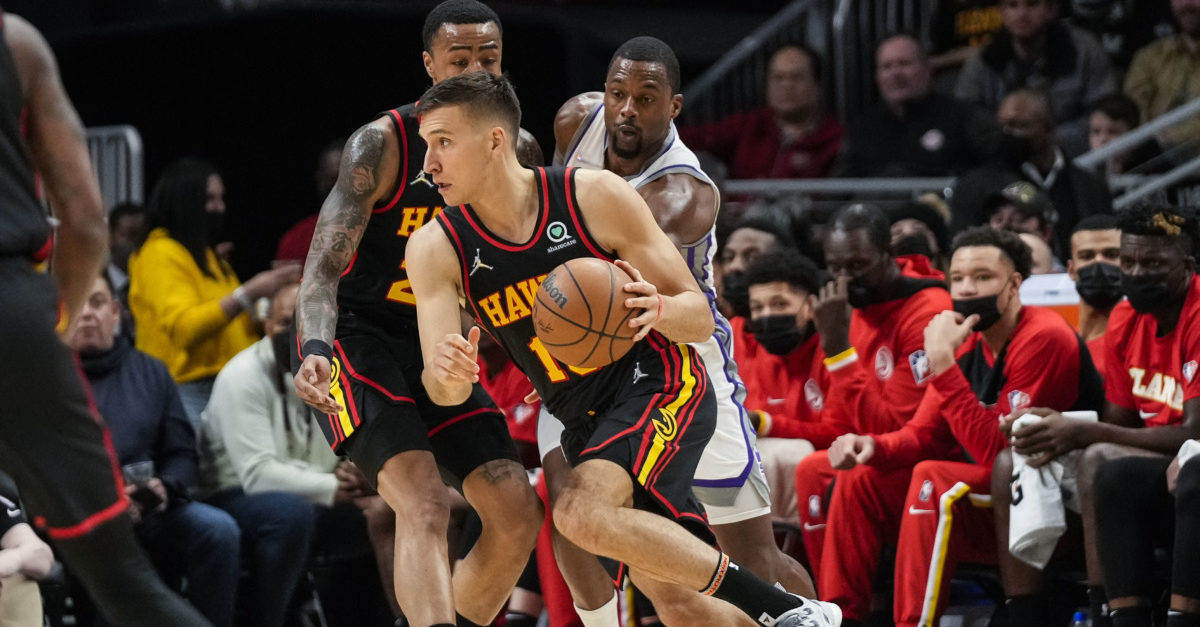 The Kings are bad, etc. You've heard it all before. For some actually-good reading I'll recommend recent contributions from Omer Khan about how the Kings can actually build a successful basketball team around De'Aaron Fox and Tyrese Haliburton and Bryant West on the difference between tanking and whatever the hell the Kings are doing.
I guess we'll talk about the game tonight for a few minutes? Feel free to proceed directly to the comment section for venting. There is nothing worthwhile ahead.
The Kings started Davion Mitchell vs. the Atlanta Hawks with Terence Davis joining De'Aaron Fox on the injury report. Davis suffered a right wrist ECU tendon injury in Boston on Tuesday that will require him to miss an indefinite amount of time.
Mitchell and the Kings looked pretty good in the first quarter. Davion's strong defense made Trae Young's life difficult enough, and for the first time in a long time, Mitchell's offense looked pretty good, too. The Kings won the first quarter 33-21 largely because of Davion, so if you're looking for some very minor positives in another night of misery, there's one? Eh, not really.
Unfortunately (or fortunately?) the wheels fell all the way off after that one competent quarter of basketball. The Hawks beat the Kings 46-17 in the 2nd quarter thanks to some comfortably pathetic defense by Your Team to take a 17-point lead into the half, and from there I largely stopped paying attention to mess around with the trade machine instead. Anyway, Kings lose 121-104. Whatever.
The NBA Trade Deadline is Thursday, February 10. Hopefully Monte McNair set an alarm.