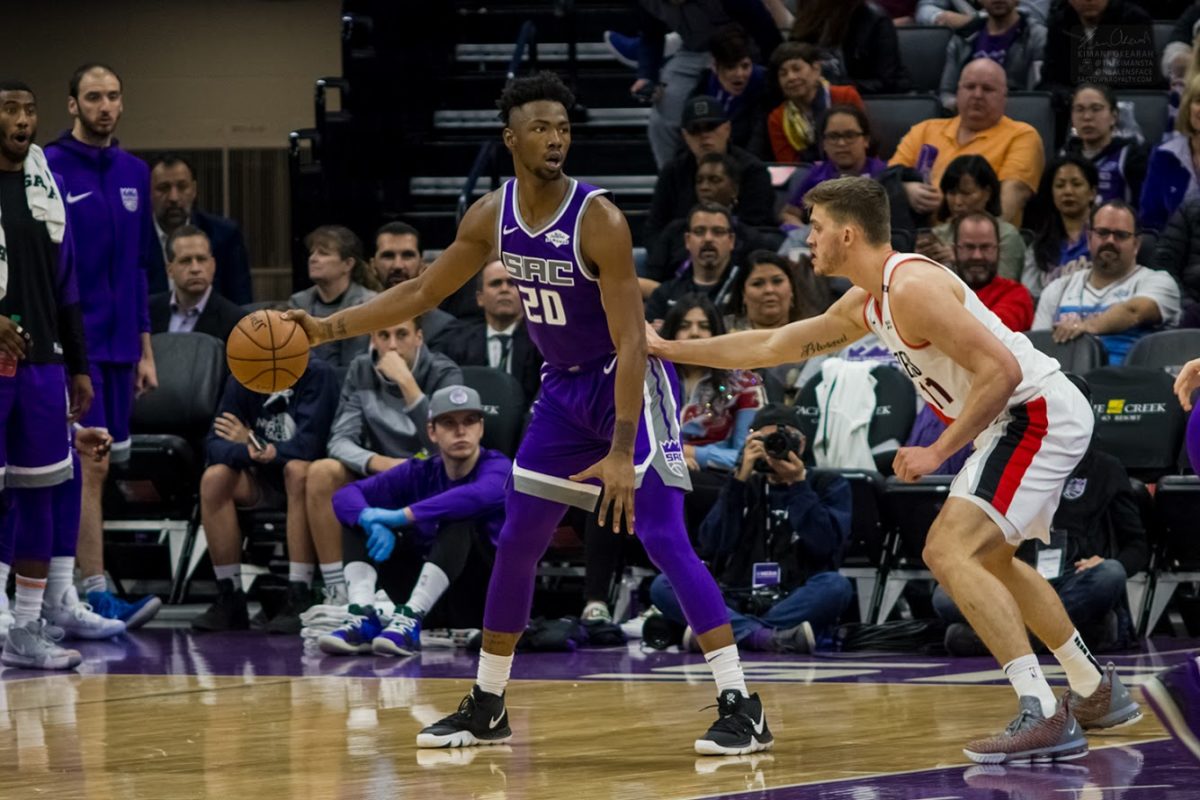 It's no secret that the Kings Herald staff is, with few exceptions, quite fond of Harry Giles. It was a nice treat when Twitter user NBEinstein shared a highlight montage of Harry's best passes of this season.
Harry Giles's best passes of the season.pic.twitter.com/2yiucTLdab

— NBEinstein (@NBEinstein) May 2, 2020
Harry himself then chimed to ask, other than Nikola Jokic, is there any other bigs in the NBA who are better passers?
After Nikola what big in the league pass better 👀👀 https://t.co/cxJY7cymvN

— Harry Giles III (@HGiiizzle) May 2, 2020
But the thing I loved to see were the tweets of support from Harrison Barnes and Bogdan Bogdanovic:
💪🏾💪🏾💪🏾💪🏾

— Harrison Barnes (@hbarnes) May 2, 2020
Easy layups 💯 https://t.co/JZ7VBdal7d

— Bogdan Bogdanovic (@LeaderOfHorde) May 2, 2020
While we still don't know if the season will be finished, we do know Harry's free agency is pending. The Kings will be limited to just $3.9 million in first year salary with raises each year after. With the salary cap possibly taking a hit, it will be curious to see if the current crisis manages to save the Kings from their past mistake.