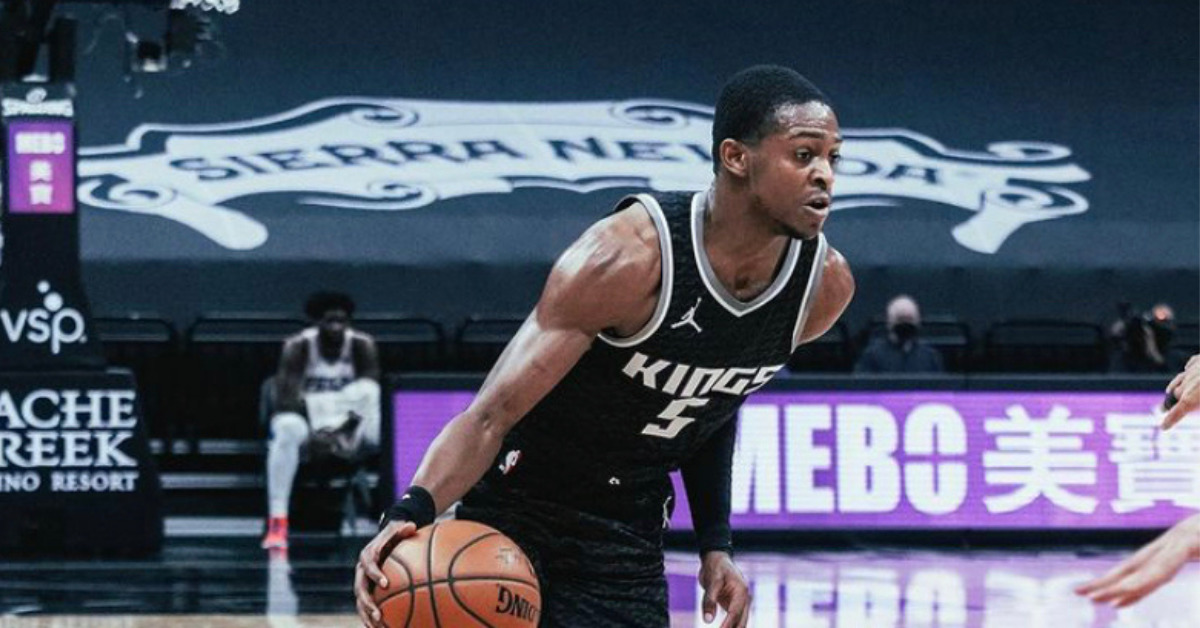 De'Aaron Fox has not made the All-Star reserves, according to the latest news from Shams Charania. Fox had been considered a candidate for the squad, but faced strong competition for the few available spots and his campaign was certainly hurt by the Kings recent losing streak.
Sources: 2021 NBA All-Star reserves:

West: Chris Paul, Paul George, Damian Lillard, Donovan Mitchell, Rudy Gobert, Zion Williamson, Anthony Davis

East: James Harden, Julius Randle, Jayson Tatum, Jaylen Brown, Zach LaVine, Ben Simmons, Nikola Vucevic

— Shams Charania (@ShamsCharania) February 23, 2021
The West is likely to to get one more All-Star selection as an injury replacement for Anthony Davis, but Fox won't be a top contender for that spot either. Devin Booker and Mike Conley are the likely favorites if another spot opens up.
Fox's case for the All-Star roster was more compelling before a 7-game losing streak in which both the team and Fox looked less than deserving of recognition.
Even if Fox had continued his high level of production, it was always unlikely he could make this year's squad. There's a lot of inertia that goes into All-Star selections, and young players have to really shine to stand out above more experienced players. Being recognized as a candidate this year is a first step towards eventually being recognized as an All-Star.