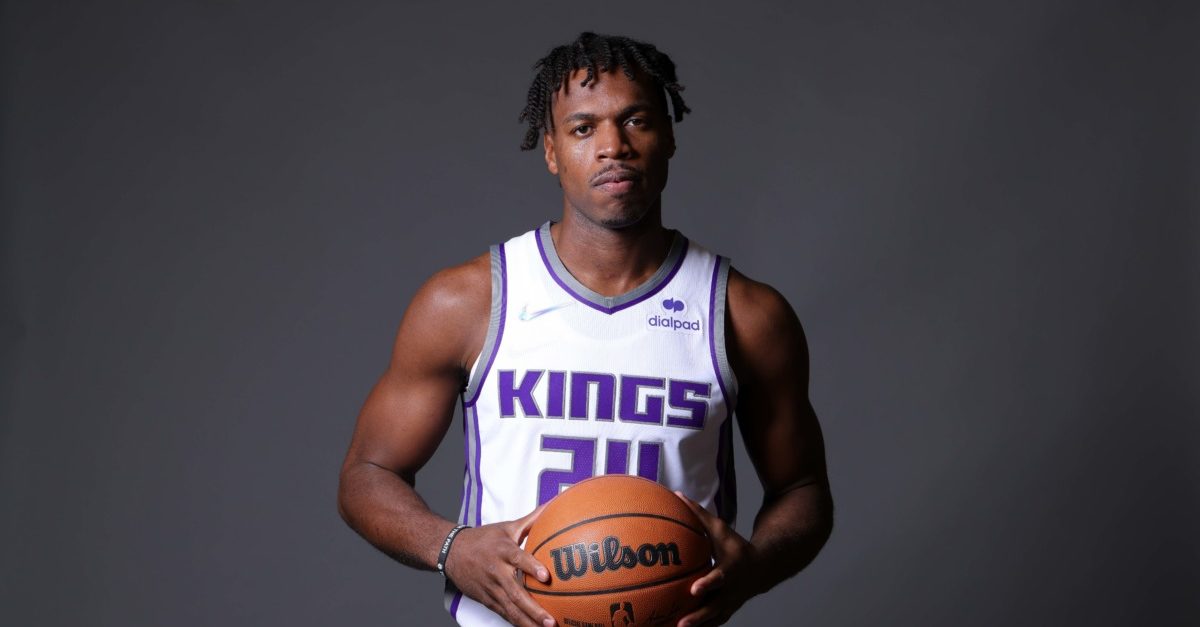 Buddy Hield was nearly traded to the Los Angeles Lakers over the summer for a reported package that included Montrezl Harrell and Kyle Kuzma. That deal, of course, fell through when the Washington Wizards offered Russell Westbrook instead. The Lakers accepted that offer and as of now, Hield remains a member of the Kings.
Hield spoke at Media Day Monday and was asked if he was surprised that he is still in Sacramento.
"They love me in Sac, that's why I'm still here [laughs]. It's the business we live in. Each and every day you've got to come in and compete and guys get moved. Yeah, I saw it, but I can't control any of that. That's the business we live in. My job is to come in and work my butt off every day and produce and try to produce wins. I can't get mad at that. I get paid lots and lots of money to do this, so I'm blessed each and every day to come out here and compete and I love to be around my guys, I love the team camaraderie. The coaching staff has been great. It's been fun, I love it, whatever happens happens, I can't control that, but my job is to go out there and play basketball," Hield said.
With Davion Mitchell now in the mix in the guard rotation and Tyrese Haliburton's stock soaring, a big question going into this season is if Hield will be a starter or come off the bench. When asked if that matters and whether too much is made of starting or coming off the bench, Hield said the following.
"It's the way you see it. Everybody sees it differently. My job is to play basketball and whatever I'm called to do I've got to be ready to do it regardless if I like it or not. It's part of being a professional – just go out there and compete," Hield said. "Things happen, team changes, but my goal is to be a starter every time I come on the court regardless, but whatever the team needs me to do or whatever situation I'm in I've got to be prepared for that."
Head coach Luke Walton said he's had good conversations with Hield.
"Buddy looks great, he was here working out all last week and he's in a good place and me and him have had great talks. We've been very open about how I need him to help our team and he's up for it," Walton said. "We're excited that he's back with us and he's one of the most elite shooters in this league and we all know how important shooting is in today's NBA so he's happy to be here and we're happy to have him."
We'll have to see how Walton uses training camp and preseason to test the various rotation options he has. He said he plans for it to be competitive.
"There's different groupings I want to see because it's not always about just putting your best five players on the court - it's what players work the best together, and then what gives you a second wave that can come in and really do a great job as well," Walton said. "There's going to be times at camp where I want to see De'Aaron [Fox], Tyrese, and Davion all on the court together. And then there's lineups I want to see where it's TD [Terence Davis], Moe [Harkless], Alex Len – a more just a gritty, veteran, smart defensive group. So, there's a lot I'm going to be looking at going into camp, but when the competition is that high you can really judge where you're at as opposed to one group just beating up on another group the whole time."
Walton and Hield's full media sessions at Media Day are below.