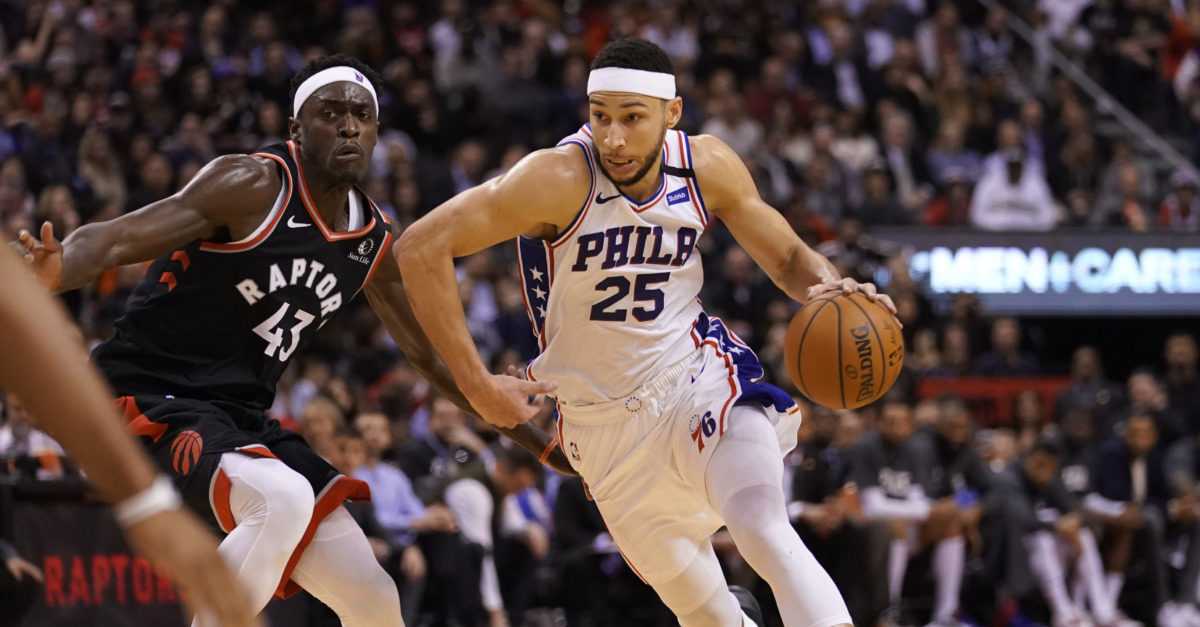 The Sacramento Kings need more top-end talent if they want any chance of escaping the first round of the playoffs in the near future. Monte McNair seems to agree, considering how often the Kings are mentioned as interested in various players.
Ben Simmons is the obvious name at the center of conversations currently, but that's not limited to Sacramento. Despite their recent turmoil and turnover, the Minnesota Timberwolves are reportedly remaining aggressive in their pursuit of the three-time All-Star. The Portland Trail Blazers, Indiana Pacers, Golden State Warriors, Toronto Raptors, and San Antonio Spurs have all allegedly shown interest.
There's sure to be interest outside of those teams as well. Think back to when the Toronto Raptors blindsided the league by trading for Kawhi Leonard after zero reported interest prior to the deal being announced.
So, if Ben Simmons goes elsewhere, where does that leave the Kings? Is the hope just to sit and wait for another young star to be disgruntled?
That seems to happen often in today's NBA, but sitting and waiting while the team is mediocre for the 15th straight season seems like a skeptical gameplan. This roster is not good enough.
Pascal Siakam, maybe? Is Myles Turner someone who could make enough of a difference? What if the next big name to become available is a guard?
There is only so much time until De'Aaron Fox can understandably request out. Sitting and waiting for a star-caliber player to tank their trade value by requesting a trade is a dangerous game. While there is excitement surrounding this team with the beginning of the season right around the corner, that could fade quickly with poor performances.
Maybe they outperform my expectations and that allows more opportunity for the front office to be patient. If not, McNair is going to have to take a swing at some point.
Ben Simmons's trade value should be decreasing notably with his unwillingness to even report to training camp in Philadelphia. Now is the time to capitalize, because who knows when another opportunity will arise to acquire a 25-year-old talent of this caliber for pennies on the dollar.
With limited opportunities for internal improvement since the roster is older than some realize, external changes will need to come. If Ben Simmons ends up on another team aside from the Sacramento Kings this season, Monte McNair better have another plan aside from just waiting for the next disgruntled star.