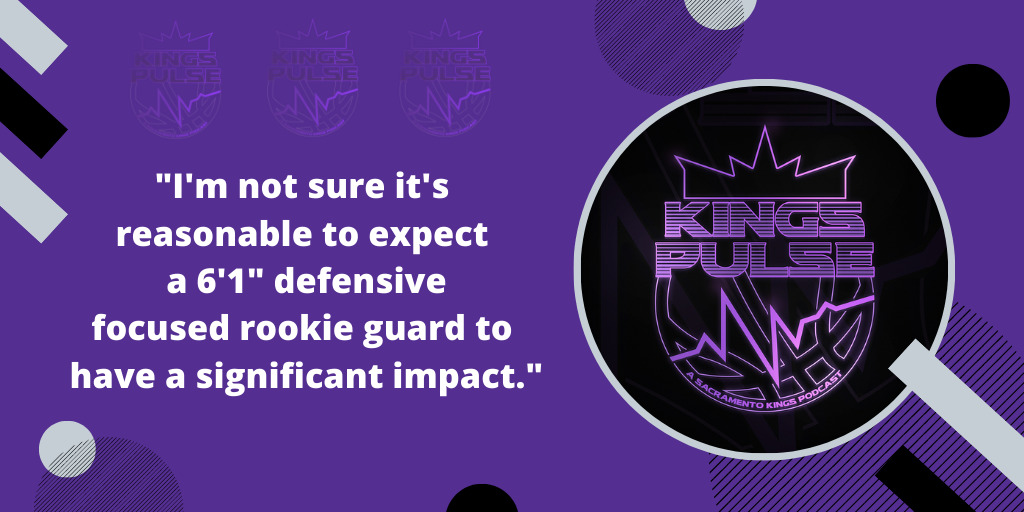 The Sacramento Kings need to make significant improvement from last year's performance in the upcoming 2021-22 season. Tim Maxwell joins the show to talk about where that improvement could come from.
To start, I often hear people talk about how much better the team was after acquiring Delon Wright, Terence Davis II, and Maurice Harkless around the deadline. While there was an improvement, I mention some numbers to show that people may be romanticizing just how much better the Kings truly were.
Going from a center rotation of Richaun Holmes and Hassan Whiteside to Holmes, Alex Len, Tristan Thompson, and Damian Jones does feel significant. Even more so when you consider that the Kings were horrific at protecting the rim and rebounding last season. We dive into how much of an impact we think this improved center depth will have.
Davion Mitchell is a common point of expected improvement, but is it reasonable to have hefty expectations for a rookie point guard in the NBA? How rare is it for a rookie guard to have a positive on-court impact? Maybe his intangibles make a big difference?
Most teams that the Kings are rubbing shoulders with (Memphis, New Orleans, Minnesota) have reason to expect internal growth from the youth on their roster. It's well documented that Sacramento isn't exactly as young as some might think, so where can the Kings find some internal improvements? Tyrese Haliburton, and who else?
I'm also adding one non-basketball-related question to the end of each podcast - which I really really need a good segment name for, please help - and with Tim on it had to be a food take. What is the best pizza topping?
Don't be boring and pick pepperoni, we all know that's the right answer. Give me a different one, and please don't say pineapple.
The Kings Pulse podcast is available on all major listening platforms.