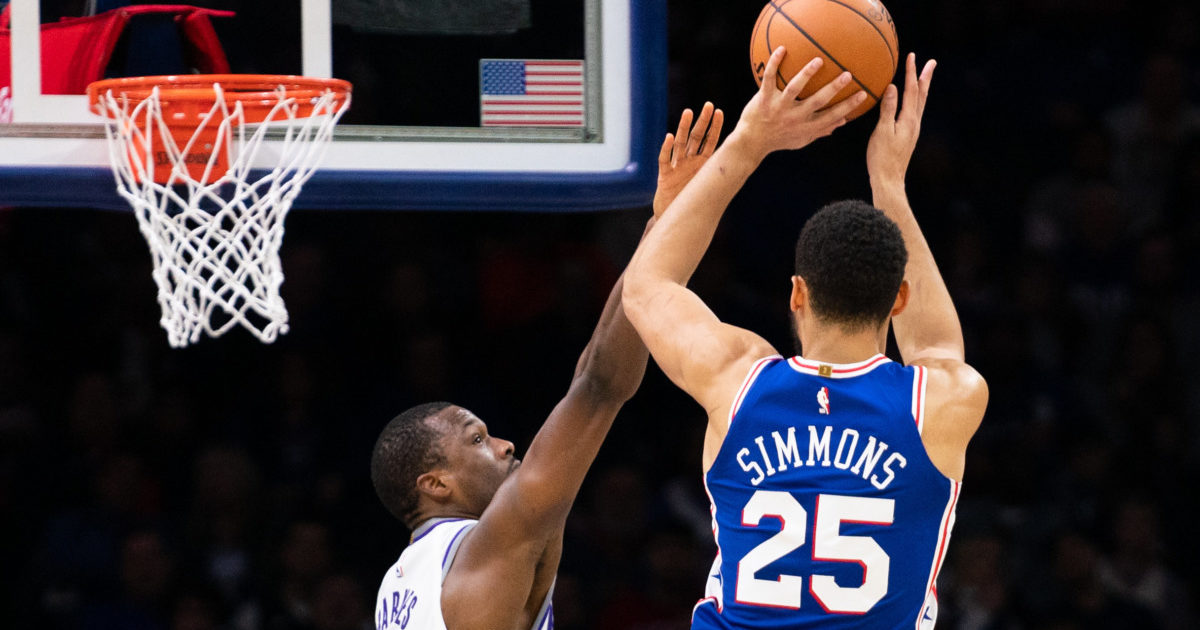 The Philadelphia 76ers are posturing that they will not be trading Ben Simmons unless their price is met, putting out a message that they are ready and willing to enter next season with Simmons on the roster.
Despite that obvious negotiating tactic, everyone still expects Simmons to be elsewhere next season, including 76ers guard Danny Green. Green spoke with Sports Illustrated's Howard Beck, and spoke about Simmons in a very past-tense manner:
Coming tomorrow on the Crossover, @DGreen_14: on getting married, Sixers title hopes and the future of Ben Simmons.

Subscribe: https://t.co/lhCvpA2us5 pic.twitter.com/YFbbuAYqGy

— Howard Beck (@HowardBeck) August 31, 2021
Simmons himself has also reportedly told the 76ers that he won't report to training camp:
Ben Simmons tells #Sixers brass he no longer wants to be a Sixer and does not intend to report to training camp, according to multiple sources. https://t.co/17X1XfkzZO via @phillyinquirer

— Keith Pompey (@PompeyOnSixers) August 31, 2021
Adding to this intrigue is that the Kings are now the frontrunners to land Simmons, at least according to oddsmakers.
According to Sports Betting Dime, the latest odds on Ben Simmons' next team favor the Kings (+275) over the Warriors (+550) with the Blazers a close third at +900. That stands in pretty stark contrast to the odds at the beginning of the month, which had the Blazers at +150 followed by the Raptors (+250) and Warriors (+300).
Do the oddmakers know something we don't? The Blazers falling out of the favorites would seem to be a reaction to Damian Lillard staying put, at least for now. Similarly, with the Raptors reportedly not trading Pascal Siakam, their odds have fallen as well. But as for what catapulted the Kings ahead of the Warriors, that remains open to speculation.
It's a reasonable expectation that as the season draws closer we'll see Philadelphia's asking price begin to lower, and the offers from other teams may get better.
Stay tuned.