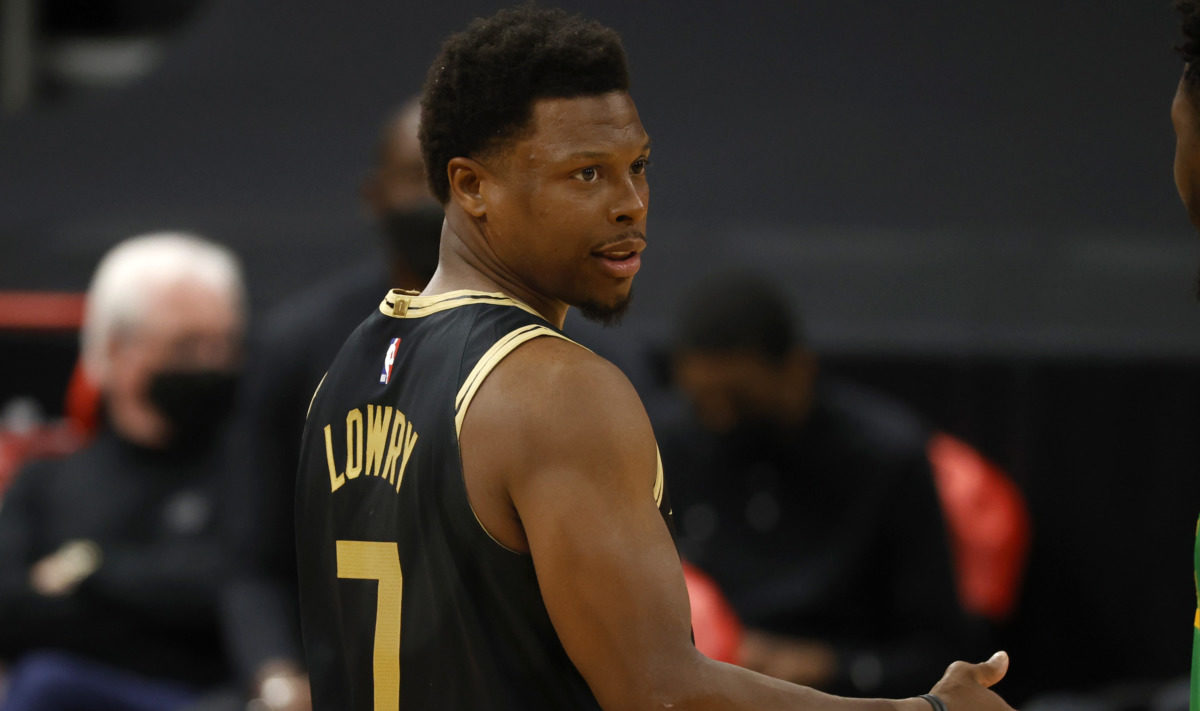 Kyle Lowry is joining the Miami Heat via a sign-and-trade agreement that will send Goran Dragic and Precious Achiuwa to the Raptors. Or at least that's what is implied by ESPN's Adrian Wojnarowski.
Lowry's long been intrigued with joining Heat star Jimmy Butler and the Miami organization, and now Miami's maneuvered to have two key elements of a possible sign-and-trade package – Goran Dragic and Precious Achiuwa -- to offer Raptors once talks can ensue at 6 PM, per sources. https://t.co/MrpMhhB7aJ

— Adrian Wojnarowski (@wojespn) August 2, 2021
If this seems shady, it might be because as sign-and-trade sending Bogdan Bogdanovic to Milwaukee was scuttled last year when details leaked too soon. The Kings would have received Donte DiVincenzo from the Bucks. But that deal was reported in less vague terms before it was allowed, and the team involved had to back out or face more severe league consequences. Bogdanovic ended up signing with the Atlanta Hawks and the Kings received nothing.
Of course, Miami and Pat Riley aren't Sacramento or Milwaukee, so the league is unlikely to stop this from happening.
The Kings have a history of shooting themselves in the foot without the league getting involved. It's sad that the league feels the need to only influence tampering rules when it involves less glamorous markets.