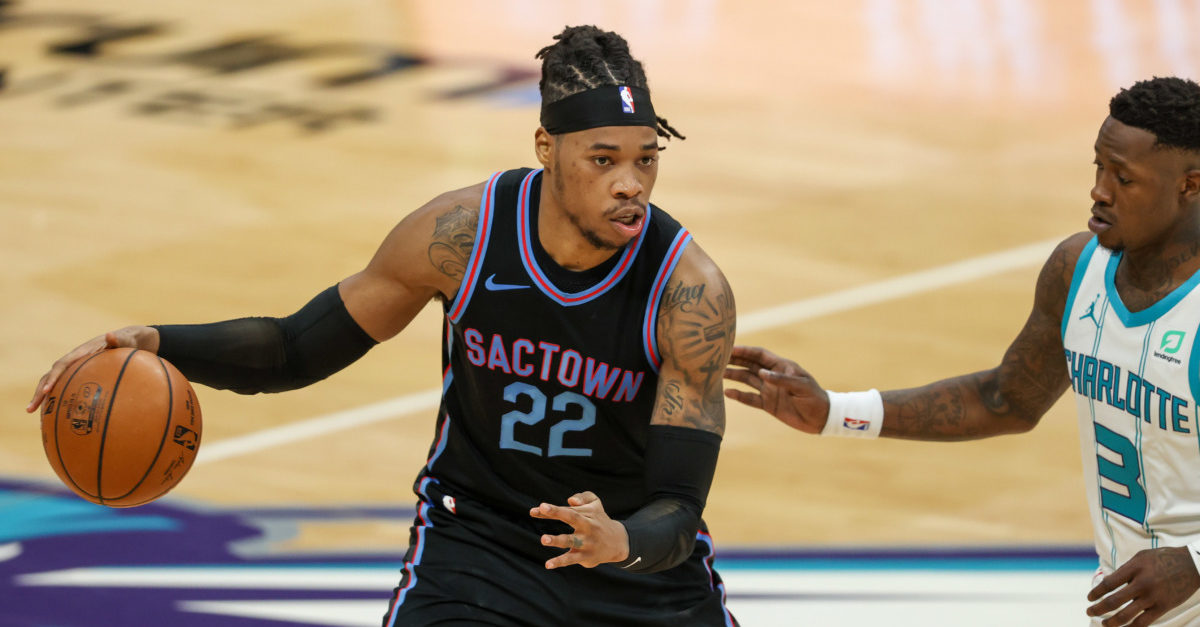 NBA free agency begins today at 3 PM PT. Deal won't be made official until August 6th, but we're sure to see a flurry of agreements over the next couple of days. For the Sacramento Kings, all eyes have been on the market for Richaun Holmes. Now, according to The Athletic's Jason Jones, the current chatter suggests Holmes is likely to stay in Sacramento.
A league source said the chatter among league executives is that Holmes is likely staying in Sacramento, but as last week's failed trade with the Lakers showed, things can change quickly in the NBA. If another team offers Holmes something north of four years and $60 million, that might be enough to get him out of Sacramento, especially if the Kings cannot shed more salary and create space to offer Holmes a bigger deal.
If this sounds familiar, it's because we heard a similar report just a few days ago. But considering how quickly things can change in the free agency landscape, it's still worth noting that the news is staying consistent.
Barring some cap-clearing trades, the Kings main mechanism to retain Holmes is to re-sign him using his Early Bird Rights. Our Tim Maxwell previously broke down those numbers here.
Retaining Holmes is important to the Kings' playoff hopes for next season. If the Kings lose Holmes, they've been reported as having interest in Nerlens Noel as a replacement, but Noel would be a downgrade over what Holmes has brought to the Kings.