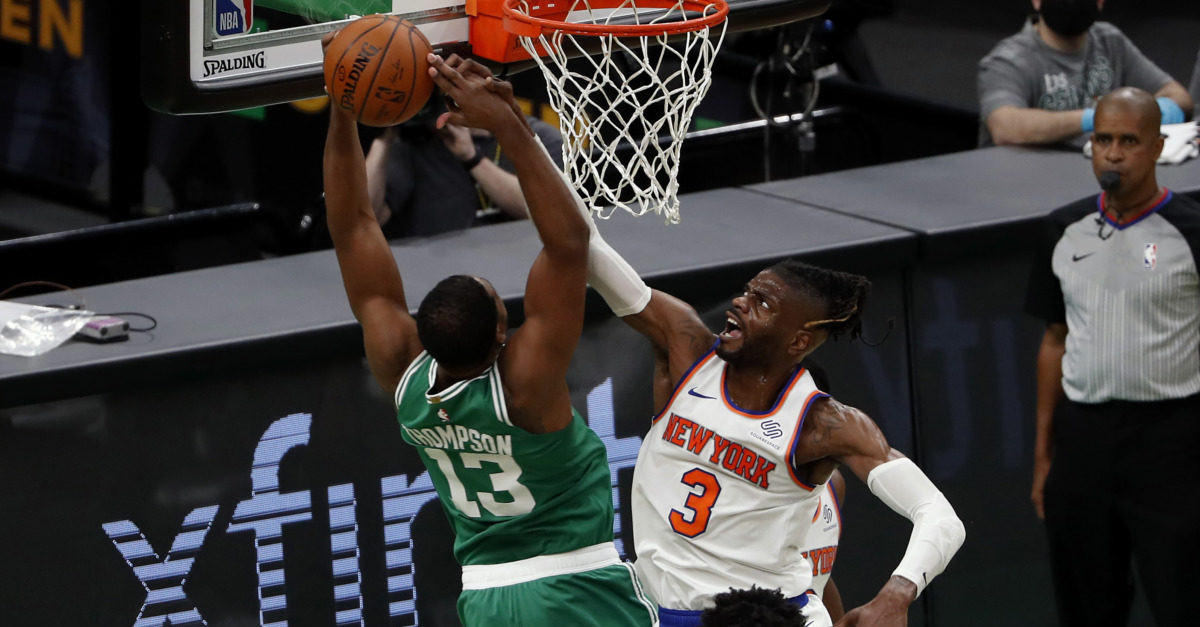 NBA free agency kicks off tomorrow, with signings allowed to be made official on August 6th. With free agency comes rumors. The Kings haven't been the subject of any bombshell rumors, so we'll just roundup all the small news and notes into one place for you.
Tristan Thompson trade not finalized yet
Keith Smith reports that the three-team trade sending Delon Wright to Atlanta and Tristan Thompson to Sacramento hasn't been finalized yet.
The Boston-Atlanta-Sacramento three-team trade has yet to go official. Hearing this morning that there have been some discussions on expanding the trade or tweaking the deal some. Teams remain on course to complete the trade today, before the league year changes over.

— Keith Smith (@KeithSmithNBA) August 1, 2021
It sounds like the trade will still go through today, but the final version of the trade could still end up with some differences from what's been reported so far.
Kings still interested in Nerlens Noel
HoopsHype's Michael Scotto reports that the Kings are still interested in Nerlens Noel, but reiterates that Noel would be a backup plan if the Kings cannot keep Richaun Holmes.
The Raptors, Knicks, and Pistons are also expected to be interested.
What I find noteworthy about this is that it seems to confirm that Tristan Thompson wasn't brought in to be a Richaun Holmes replacement.
It continues to be reported that the Kings have a good shot at keeping Holmes. The Charlotte Hornets, viewed as one of the biggest suitors for Holmes, traded for Mason Plumlee on draft night. That trade used a good chunk of Charlotte's cap space. The Hornets also drafted center Kai Jones.
Lakers still interested in Buddy Hield
ESPN's Zach Lowe reports the Los Angeles Lakers would still like to find a way to expand the Russell Westbrook trade to also bring Buddy Hield to LA.
There is some beautiful-mind framework in which the Lakers might still sign-and-trade Schroder and acquire Hield. It's just hard to find it. The Wizards and Kings don't want Schroder, sources said. The Lakers would need a fourth team that does, with assets the Kings want.
Lowe also discussed this on the Lowe Post podcast, and it feels very unlikely. Nonetheless, it's worth keeping an eye on. The Westbrook trade reportedly won't be completed until August 6th, so there's time for the Lakers to try to find a willing 4th team.
***
We will continue to keep an eye out for any other Kings rumors and will update as necessary.