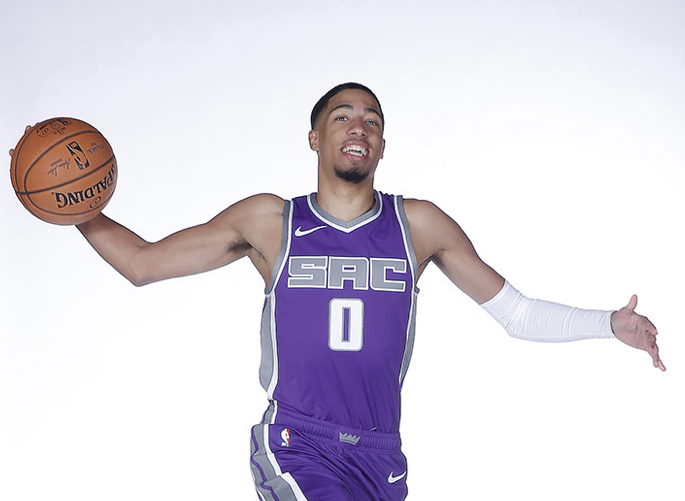 Tyrese Haliburton has quickly made a good impression in Sacramento. He's been called the steal of the draft. He's already got a defensive highlight reel better than some NBA players will have in a career.
90 seconds of Tyrese Haliburton making plays on defense in the preseason pic.twitter.com/xoXACLmPzQ

— Tony Xypteras (@TonyXypteras) December 19, 2020
Given his play already, I find myself asking a question I didn't think was realistic even just a few weeks ago; can Tyrese Haliburton win Rookie of the Year?
Haliburton certainly isn't the favorite. Depending on the book you look at, that's likely to LaMelo Ball or Obi Toppin. LaMelo is allergic to normal passes, instead opting for flair at every opportunity. That's going to lead to some exciting highlights, and the Hornets will give him every opportunity to shine.
Similarly, Toppin will be given plenty of opportunity in New York, because the Knicks aren't really playing for anything else this season. Toppin was one of the drafts older and most NBA-ready lotto picks, and will likely put up impressive counting stats.
Most oddsmakers have Haliburton in the 5-10 range as far as likelihood to win. The defensive highlights will attract attention, but Haliburton averaged just 6.3 points per game in preseason. We know Haliburton could score in college, so it may just be a matter of getting comfortable, but he's unlikely to win ROY unless he increases his scoring output.