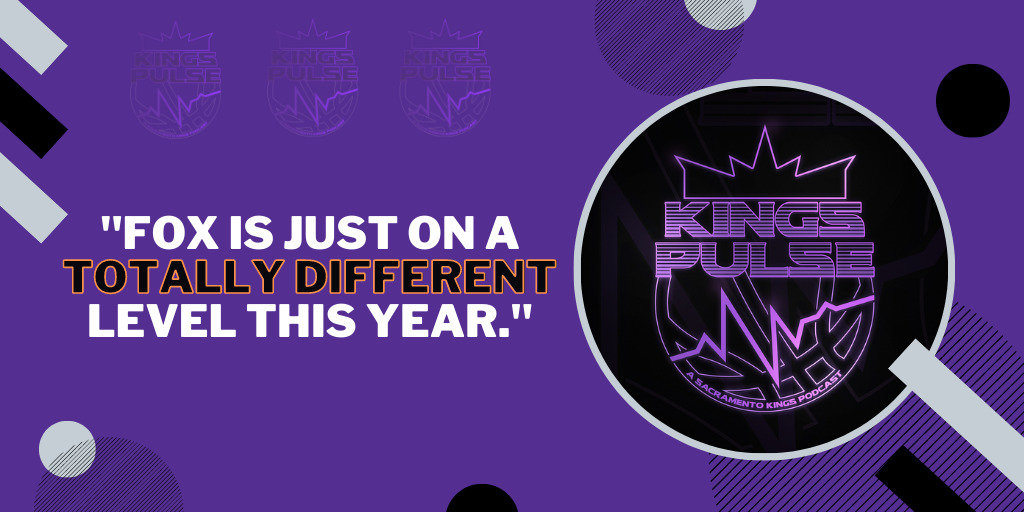 After a win against the Boston Celtics, the Sacramento Kings have now won five of their last 6 games! This streak puts them just 1.5 games out of the 5th seed in the Western Conference, yet they still only remain 1.5 games ahead of the 14th seed.
There have been some notable changes to the rotation that have contributed to Sacramento's current hot streak - which we dive into on the latest episode of the Kings Pulse podcast.
Role changes have emerged for De'Aaron Fox and Marvin Bagley, and Tyrese Haliburton continues to impress night in and night out.
Bryant West and I discuss the progress that we have seen in De'Aaron Fox, who is playing at an all-star level.
Marvin Bagley accepting the defensive challenge on a nightly basis while also playing within the flow of the offense on the other end of the floor.
Harrison Barnes looked like his usual well-rounded self in his tryout against the shorthanded Boston Celtics.
Tyrese Haliburton is amidst a shooting slump, but it's hard to tell with the stellar plays that he makes left and right.
We also debate Glenn Robinson III and Kyle Guy for the 9th spot in the rotation and touch on Robert Woodard II and Jahmi'us Ramsey competing in the G-League bubble.
And we wrap up with taking a look at the rough upcoming schedule for Sacramento against three championship contenders.
The Kings Pulse podcast is available on all major listening platforms.