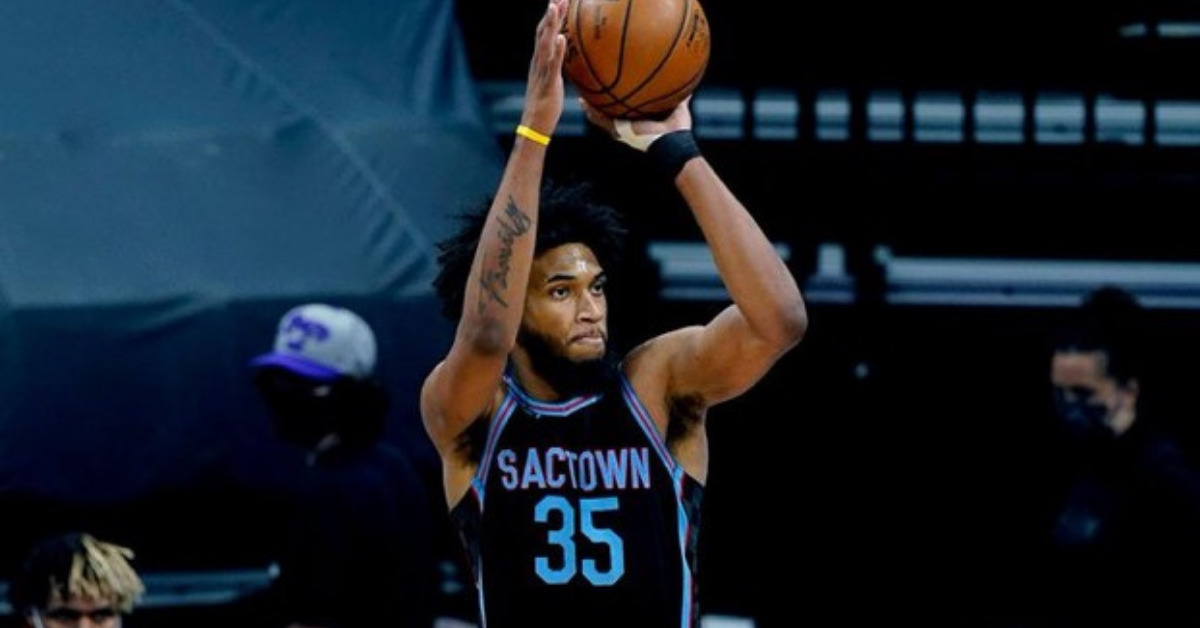 Marvin Bagley scored 7 of the Kings first 10 points against the Celtics on Wednesday. It was another hot start for the Kings third year big man, and yet Bagley finished the game with just 9 points in 19 minutes of action. Marvin checked out with 7:15 minutes left in the third quarter and never re-entered the game.
This has been a pattern this season. Bagley starts every game, has a few bright moments early, and then is mostly missing for the second half of play. So why won't Luke Walton play Marvin Bagley in key moments?
It's not hard to figure out if we look at who Walton is playing in those crunch time minutes.
Harrison Barnes, who we noted is playing the best basketball of his career, plays the power forward position in the Kings standard closing lineup. Walton has consistently gone with a closing five of De'Aaron Fox, Tyrese Haliburton, Buddy Hield, Harrison Barnes, and Richaun Holmes.
Bagley's minutes are limited because Walton doesn't play Bagley at center, and because Barnes is the better option at the power forward spot.
But there's another reason too, and that's defense. Bagley isn't alone on the Kings in being an atrocious defender. Bagley, Cory Joseph, Glenn Robinson III, and Chimezie Metu are all among the league's worst players in defensive rating. And that's why none of those players are receiving heavy minutes in the second half of games.
For comparison, the closing lineup of Fox, Haliburton, Hield, Barnes, and Holmes has a net rating for the season of +23.5. If you replace Hield with Bagley (for a Fox, Hali, Barnes, Bagley, Holmes lineup), the net rating is -1.6.
So the next time Bagley gets off to a hot start only to disappear in the second half, you don't need to wonder why. It's because of defense, and because the small ball lineup with Barnes is far more effective.