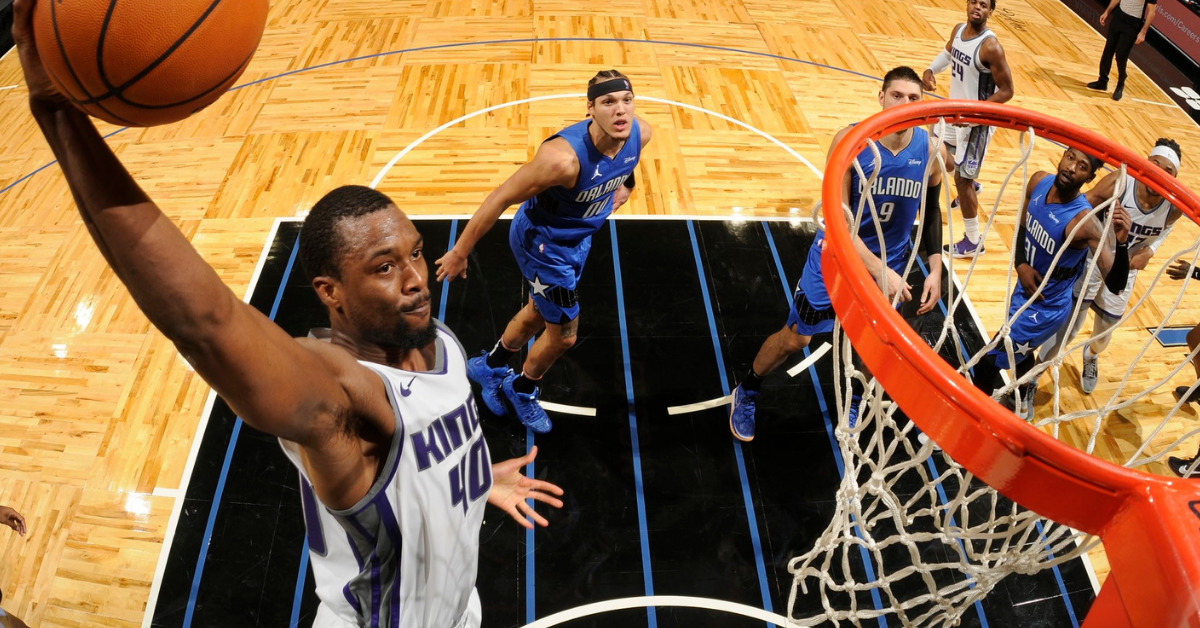 Harrison Barnes is having the best season of his career.
That's not an opinion, it's a simple fact. It's being overlooked because Barnes is on the Sacramento Kings, and because people's opinion of Barnes was etched in their minds long ago. He's a good but not great player, and he's overpaid. Right? Except that if he's playing at the level he's currently playing, Harrison Barnes might not be overpaid at all.
Let's look at the facts.
Harrison Barnes is averaging 16.9 points per game, the third highest average of his career. His only better season were his first and second years in Dallas, when Barnes was the focal point of the offense, and he scored 19.2 and 18.9 points per game, respectively. Except in those seasons he was shooting 16.2 and 15.7 shots per game (again, respectively). This season Barnes is scoring those 16.9 points on just 11.2 shots per game. Barnes is shooting 50.4% from the field, the best mark of his career. He's also shooting 43.5% from three, another career best.
But Barnes' great season isn't limited to just his scoring. Barnes is also averaging a career best 6.3 rebounds per game. And a career best 3.5 assists per game. His steal and blocks are in line with his career averages.
Barnes is also drawing free throws at a higher clip than ever before, with a career best 4.3 FTAs per game. And he's made 86.0% of those free throws. His career best from the stripe is 86.1%, back in 2016-17.
And these aren't simply flukes of playing more minutes, even on a per-minute basis his assists are a career best, and his rebounds would be the third best of his career.
Barnes is also sporting career bests in PER, TS%, eFG%, and Assist%.
All of this tells us the same thing that anyone watching Kings games already knows from the eye test, Harrison Barnes is playing some of the best basketball of his career.
Oh, and Barnes is doing all this while continuing to be one of the NBA's best ambassadors for community outreach. On Monday Barnes announced he was funding 500 savings accounts for kids in Sacramento and Dallas communities.
I just drafted 500 kids from Build Black in Sacramento and TL Marsalis Elementary in Dallas to receive their first savings account with a deposit of $40! Who's got next? #DraftedToFinancialFreedom

— Harrison Barnes (@hbarnes) February 2, 2021
Harrison Barnes is having the best year of his career. It's not a debate, it's just a fact,