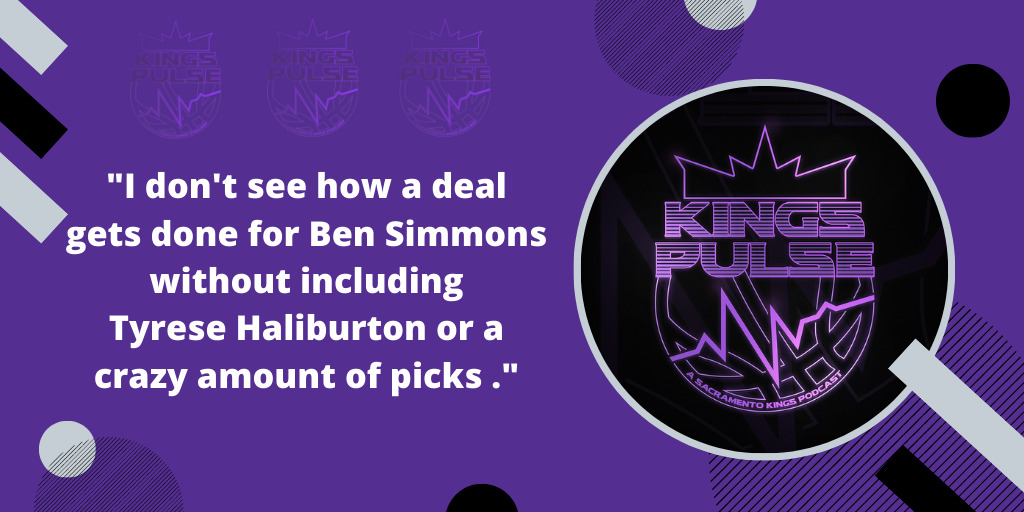 The Ben Simmons talk seems to never stop. To get a better understanding of Simmons as a player I reached out to Jackson Frank, who covers the Philadelphia 76ers and NBA for many outlets.
Simmons finished second in Defensive Player of the Year voting last season, and Jackson breaks down why he views Simmons as one of, if not the, best perimeter defender in the NBA. He has impressive versatility at 6'10" and had proven that with the variety of players he has been assigned to.
I felt like the Simmons hate from his recent playoff struggles was overblown and possibly a product of the longtime questions surrounding his fit alongside Joel Embiid. Jackson gave his perspective on this situation and the recent ridicule Simmons has received.
Many wonder what growth Ben Simmons has shown throughout his four years in the league, and we dive into what that has been along with the progress that still needs to come.
As for an eventual trade, the conversation begins with what skillsets Philadelphia is searching for in return. Sorry to break it to you, but Tyrese Haliburton is a perfect fit for them and the likelihood of Haliburton being a better player than Simmons seems low.
Not saying I would pull the trigger on trading Haliburton for Simmons, you'll have to listen in to hear us talking through that debate. As for Buddy Hield and Marvin Bagley, they may not be as appealing to the 76ers are some seem to believe. Maybe Harrison Barnes?
Jackson explains why outside of Haliburton, draft capital could be a focal point in a Ben Simmons deal to flip down the line. We end the show by comparing the hypothetical Kings offer to Golden State, Minnesota, Portland, Indiana, and San Antonio.
What would you offer the Philadelphia 76ers for Ben Simmons and where did you differ or agree with Jackson and I?
The Kings Pulse podcast is available on all major listening platforms.