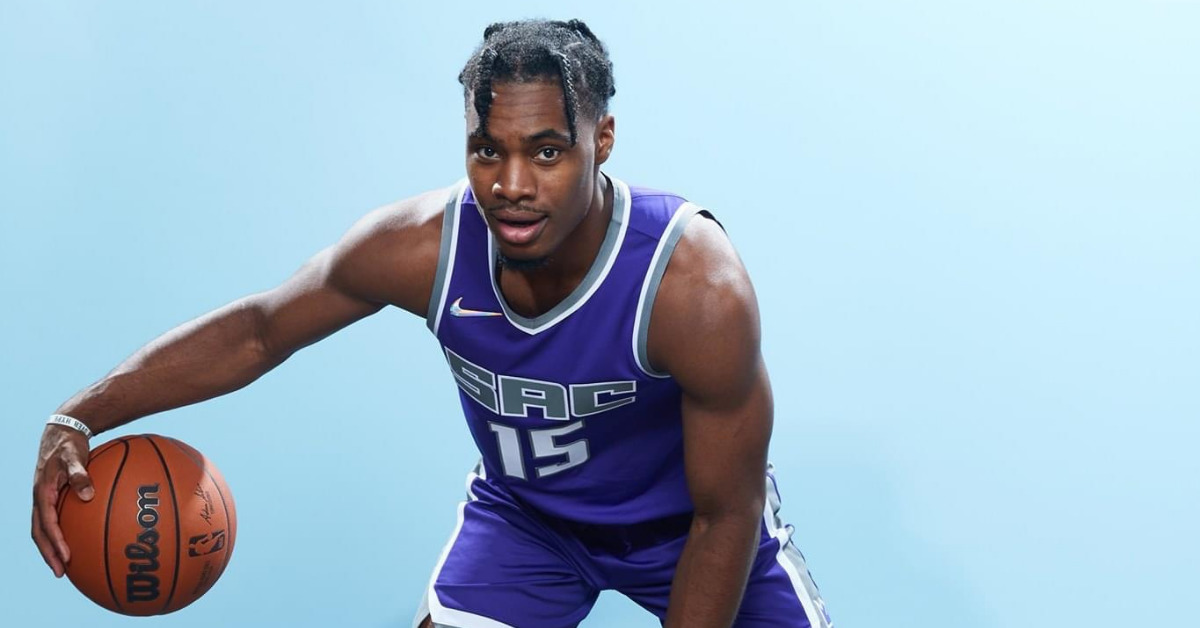 Welcome to 30Q, our annual September series where we ask a question a day to preview the upcoming season for the Sacramento Kings. Today's installment is a guest post. Please welcome Will_Z!
After winning the Summer League Championship, there is a buzz of hope and optimism around Sacramento. For the Kings to make the postseason, drastic changes are needed on defense and it looks like Davion Mitchell provides the defensive tenacity that this team has lacked for years. Mitchell was labeled a culture changer when he was drafted and showed that potential in summer league by consistently locking down the opponent's top players and winning Co-MVP honors. Is it possible for Mitchell to add another trophy to his growing award collection this year? History shows that there is a path to winning Defensive Player of the Year but for Mitchell and the playoff-bereft Kings, it will be an extremely uphill battle.
Mitchell's first challenge comes with his position as an undersized guard. The Defensive Player of the Year award was created after the 1982-83 season and has since been awarded to 23 players over 39 years. Of the 39 years, 29 have ended with the award going to a big man, four have been given to wings, leaving six years for a guard to take home the trophy. The last guard to win the defensive honor was Gary Payton back in 1996. A deeper look at the top three finalists shows a similar trend of bigs being favored in the voting process. Since the 2000-2001 season, 71.4% of finalists have been bigs, 23.8% were wings, and 4.8% were guards. The most recent guard in the final three was Ben Simmons last year, who uncharacteristically stands at 6'11" for a point guard. The only other guard finalists since 2001 were Kobe Bryant in 2002, and Dwayne Wade in 2009.
Not only is Mitchell at a disadvantage as a point guard, but he also stands at 6'2". The shortest player to win DPOY was the 6'3" Sydney Moncrief who won the award in its first two seasons, 1983 and 1984. The average height of the 29 winners is 6'9". What Mitchell lacks in size, he makes up for with a unique combination of speed, power, and tenacity that few other players have the drive or ability to match for an entire game.
Mitchell's second task to overcome is his lack of experience in the league as a rookie. A rookie has never won Defensive Player of the Year. Only three players have won the award for the first time prior to their fourth season in the league; David Robinson (1992) and Mark Eaton (1985) both won after their third season, and Alvin Robertson (1986) won after his sophomore campaign. Furthermore, there has only been one rookie in history to make the top three finalist list. 7'7" Manute Bol was the runner up in 1986 after averaging 5 blocks per game, which something tells me Mitchell won't do this year.
The last hurdle that Mitchell will have to clear is one that every Kings fan has been waiting for: the Kings need to make the playoffs. There has never been a Defensive Player of the Year whose team failed to do so.
Being an undersized guard, a rookie, and member of a team who needs to make the playoffs, it seems unlikely that Mitchell will be a top contender for this award, so it will take a near perfect season for Mitchell to carve his path to another trophy. Historical stats show the importance of steals and blocks, with 24 of the 39 winners ending the season in at least the top two of at least one category. Newer advanced stats show similar numbers, with 24 of 39 winners having the top two mark in either Defensive Wins Shared or Defensive Box Plus Minus. If you look at all four stats, 32 of the 39 winners have been in the top two of at least one of those four stats. During his last season at Baylor, Mitchell averaged 1.9 steals per game, which would have tied him with T.J. McConnel for second in the lead behind Jimmy Butler's 2.1 per games. If he can maintain or build on this production, Mitchell may do enough to vault himself to the top of voter's lists.
Another thing that NBA Award voters seem to love is a great story. The Kings' 15-year playoff drought unintentionally sets up a remarkable story opportunity for Mitchell, a young undersized point guard who helped reshape the league's worst defense and end the years long drought. If Mitchell can do that with great counting and advanced stats, he may have a chance to become the first rookie and shortest player ever to win Defensive Player of the Year.