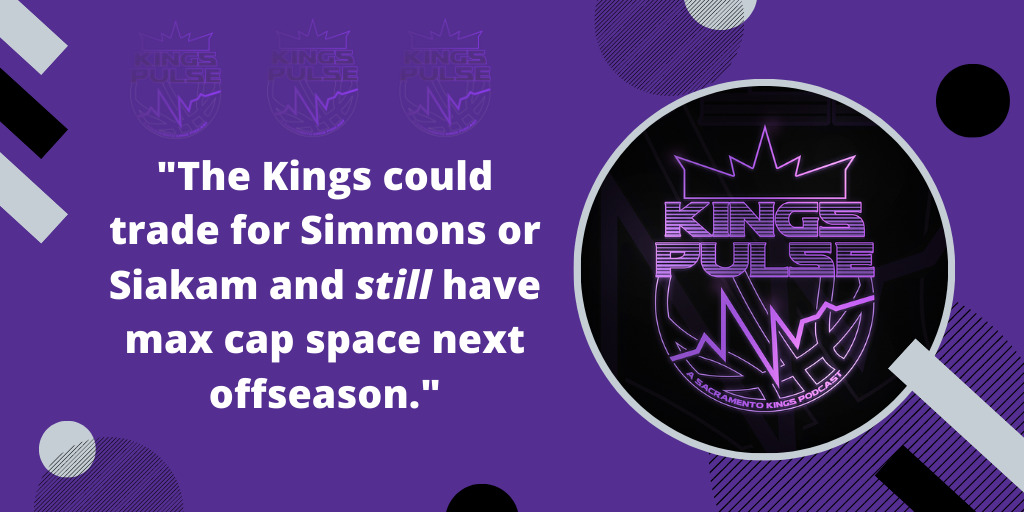 James Ham, Kings' Insider for NBC California, joined the show to talk about the draft, trades, free agency, and Sacramento's future plan.
With Davion Mitchell just wrapping up the California Classic we start with talking about the thought process behind selecting the Baylor guard at pick nine. The idea of building a culture is mentioned often.
Buddy Hield and Marvin Bagley's names are getting thrown around daily in fake trades. I'm sure those players are fully aware of that, so does it now become a need to move on from them? We of course touch on the idea of trading for Ben Simmons and Pascal Siakam, and if Harrison Barnes could be apart of that deal.
I asked James who on the roster is likely considered untouchable in current trade conversations. De'Aaron Fox and Tyrese Haliburton are the obvious two, but is there anyone aside from those two? Davion Mitchell?
James explains why the Tristan Thompson has not been completed yet and when it will be. We talk through the center logjam that now exists with Thompson, Richaun Holmes, and Alex Len. Could Tristan Thomspon play some 4? (PLEASE PLEASE PLEASE, NO)
To close, we walk through how the Sacramento Kings could create max cap space next offseason - even if they trade for a Simmons/Siakam type of player this year. They could have seven quality NBA players on their roster and still be working with max cap space, if they are patient with the MLE this offseason.
The Kings Pulse podcast is available on all major listening platforms.