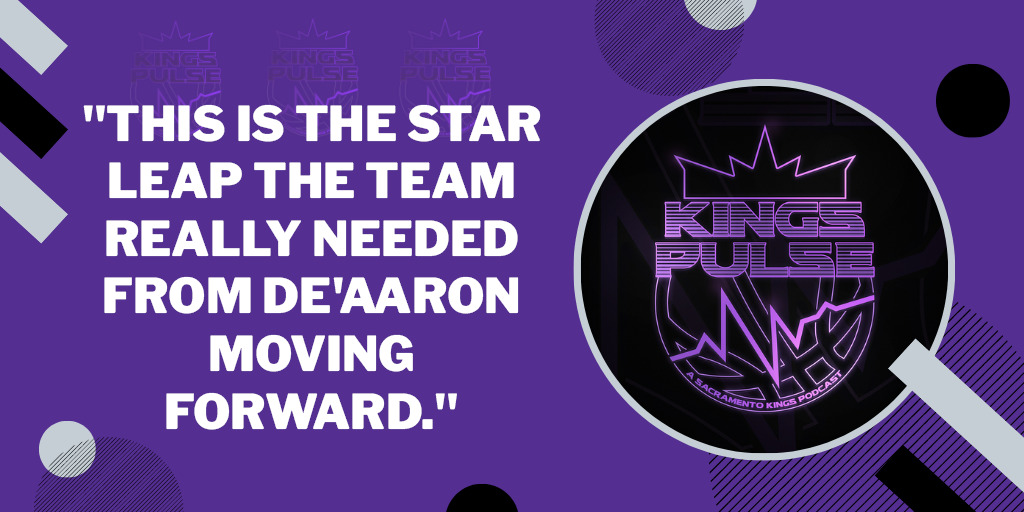 After De'Aaron Fox and the Kings won an exciting showdown with Luka Doncic and the Mavericks on Sunday, we had our buddy and TKH overlord Greg Wissinger on the Kings Pulse podcast to talk about De'Aaron Fox's season and our expectations for Star Fox moving forward.
I'm sure I speak for many fans when I say that the last few weeks of Kings basketball have been mostly mind-numbing and aggravating to watch - so much so that I almost miss that we're getting Star Fox performances on a nightly basis. Since the All Star Break, Fox is averaging 28.4 points, 6.6 assists, 3.9 rebounds, and 1.9 steals on 49.5% shooting from the field. On the season, Fox currently sits 10th in the league for free throw attempts, has upped his catch-and-shoot success from 33% last year to 40% (a huge improvement for playing with Tyrese Haliburton), and is one of the most dangerous players in the NBA at the rim. He's taken a big step forward, even if the team hasn't.
A max-contract player should be as responsible as anyone for their team's record, and we've had plenty of conversations about Fox's leadership and defensive intensity over the course of the season. De'Aaron is not a LeBron James-type transcendent player who can drag a garbage team to mediocrity or better - but he's shown himself a high-usage offensive engine who may have the firepower necessary to lead a good team to success, once the Kings (hopefully) add more talent and a better head coach.
Let us know your thoughts on Fox's performance this season and your expectations going forward!
The Kings Pulse podcast is available on all major listening platforms.