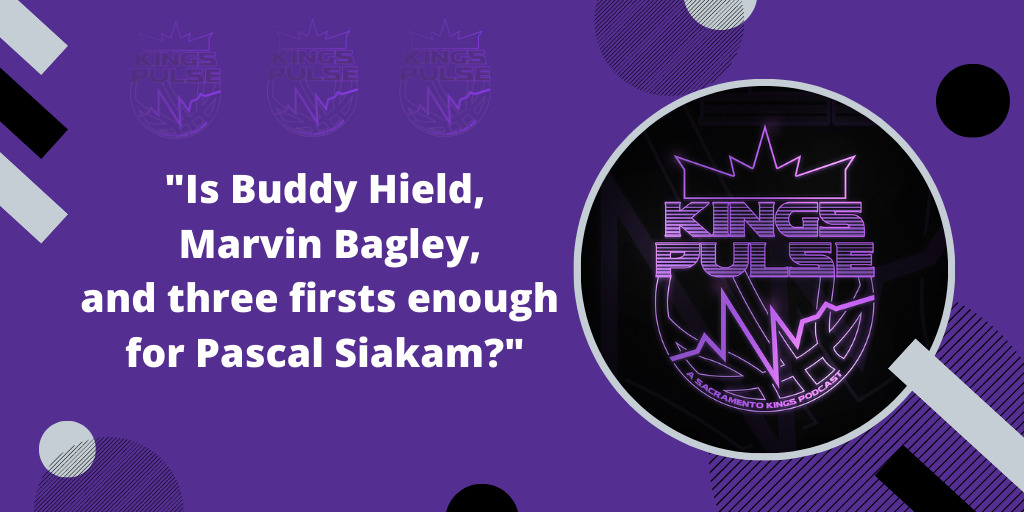 Pascal Siakam has been mocked to the Sacramento Kings a ridiculous amount of times over the past month. For some insight on Siakam from someone who watches him much more than most Kings fans, I brought on Louis Zatzman, who covers the Toronto Raptors for Raptors Republic.
To start, we touched on just how good Pascal Siakam is at basketball at 27 years old. Louis runs down his crucial role on that championship roster that is still just in the recent past. Siakam has the ceiling to be one of the best defensive players in the league with his versatility, something that Sacramento would greatly benefit from.
On offense, however, Louis explained how much Siakam benefits from playing alongside another creator - as seen with Kawhi Leonard. Could De'Aaron Fox be that guy for him?
Everyone knows about the Raptors being forced to play their home games in Tampa Bay, Florida this season, but was what other reasons caused Pascal to have somewhat of a down year? Is there any concerns revolving around the surgery on his torn labrum in his left shoulder that still needs about two months to heal?
De'Aaron Fox, Pascal Siakam, and Richaun Holmes in your primary lineup. We touched on the obvious question: Does that lineup have enough shooting/spacing for optimal Fox & Siakam gameplay?
At the beginning of the season, Pascal Siakam was benched as a "disciplinary measure", per Shams Charania, because he "exited the floor early after fouling out Thursday in Philadelphia." In the following months, Siakam was fined $50,000 for a locker room interaction with Nick Nurse following the Raptors eight straight loss. I asked Louis if there is any cause for concern with either of these incidents or any others.
The big question we covered is why would the Toronto Raptors would consider trading away a talent 27-year-old, if they are at all? Does it have anything to do with his 4-year $136-million deal?
Does the commonly mocked Buddy Hield, Marvin Bagley, and a handful of first-rounders seem like enough to get it done? What are some of the other potential offers for Siakam around the league?
Let me know in the comments your thoughts on Pascal Siakam, his fit in Sacramento, and what your trade package would look like.
The Kings Pulse podcast is available on all major listening platforms.