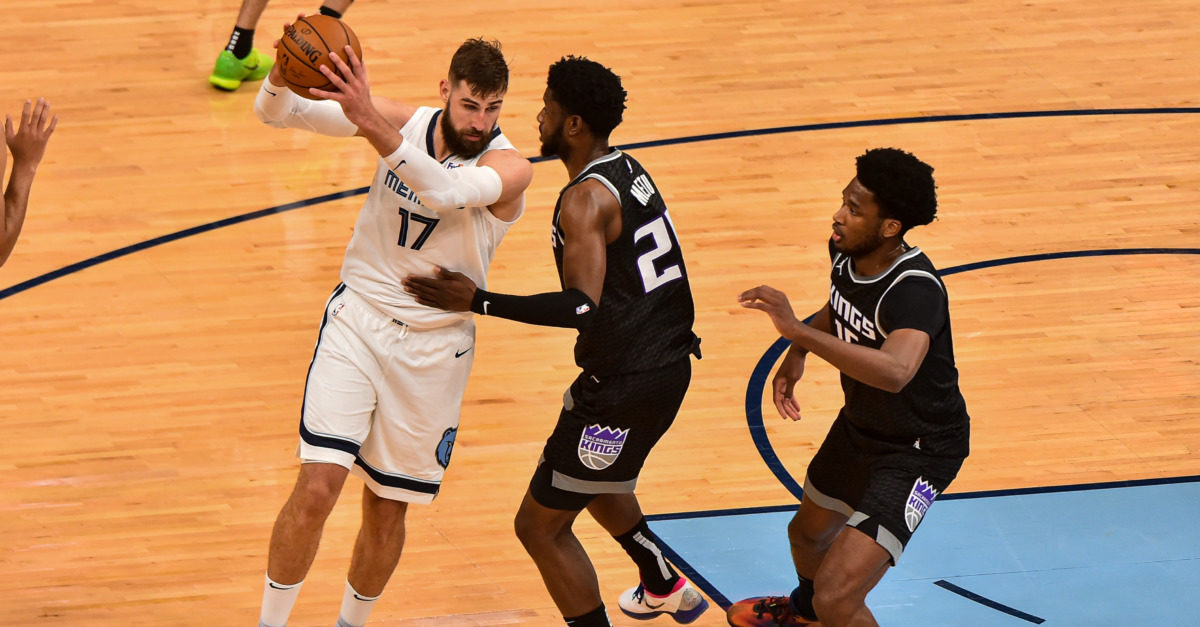 The Sacramento Kings picked up contract options for both Damian Jones and Chimezie Metu today, according to reports from ESPN's Adrian Wojnarowski and NBCS's James Ham:
The Sacramento Kings are picking up the option on C Damian Jones for the 2021-2022 season, source tells ESPN.

— Adrian Wojnarowski (@wojespn) August 10, 2021
In addition to Jones' contract, the Kings are guaranteeing Chimezie Metu's contract. He is now under contract for a guaranteed $881,398, with potential for the entire seasons deal at $1.8 million.

— James Ham (@James_HamNBA) August 10, 2021
As Ham notes, Metu's contract has another guarantee date later in the season.
Today was the deadline for both contracts, and it was a question whether the Kings would continue to keep both Jones and Metu around. The Kings have a full stable of big men on the roster. The Kings successfully re-signed Richaun Holmes this offseason, added Alex Len in free agency, signed second-round pick Neemias Queta to a two-way contract, and traded for Tristan Thompson. The Kings also still have Marvin Bagley, along with Harrison Barnes who spent a good deal of minutes at power forward last season.
Jones and Metu both made the most of their opportunities with the Kings last season. Metu was originally on a two-way contract before proving himself a valuable bench contributor and earning a full contract from the Kings. He also played for the Nigerian national team at the Olympics, and played well. Metu is currently with the Kings summer league team in Las Vegas.
Jones came to Sacramento on a 10-day contract, and played well enough to earn a second 10-day. At the end of that deal the Kings added him to full the roster.
Picking up the options on Jones and Metu doesn't mean that they'll necessarily still be on the roster opening day, however. Both players are on very small contracts, and could be cut at the end of training camp when roster must be trimmed. The Kings could also include one or both in a trade, or a trade involving other Kings bigs could free up minutes and an opportunity for Jones and Metu to stay. Picking up the options is a low-cost decision that gives the Kings many options moving forward, and rewards the players for their contributions to the team last season.