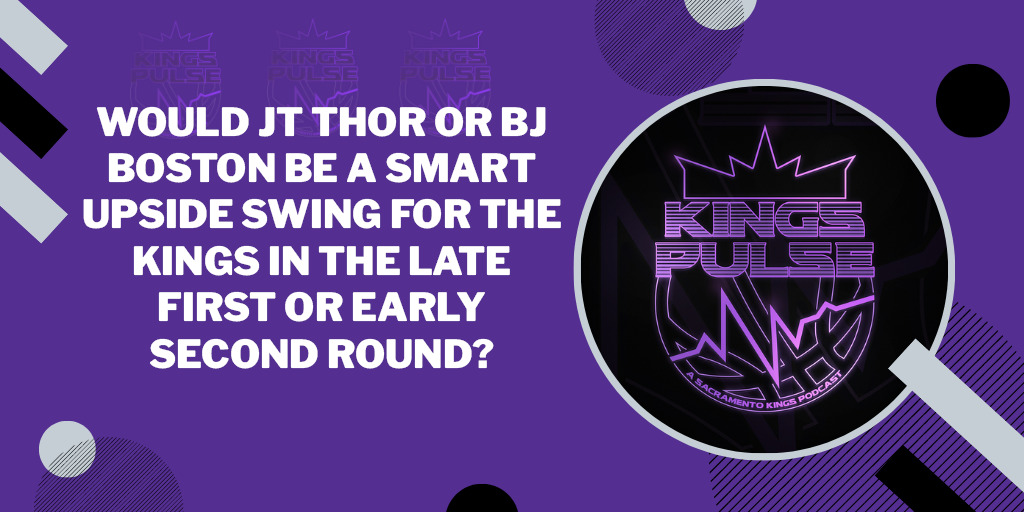 We continue our 2021 NBA Draft profiles with two project players with serious upside - Auburn forward JT Thor and Kentucky wing BJ Boston.
Thor was expected to spend a few years at Auburn, but the 6'9 forward flashed enough raw potential on both ends to earn strong draft buzz, and opted to enter the NBA this season. He started all 27 games for the Tigers, and averaged 9.4 points, 5.0 rebounds, 0.9 assists, 1.4 blocks, and 0.8 steals in 27 minutes a contest, while shooting 44% from the field, 29.7% from three, and 74.1% from the line. He's shown the ability to be a defensive force and his 7'3 wingspan and quick feet gave him range against many collegiate guards, forwards, and bigs. His shot is a work in progress, and while many of his early NBA baskets will likely come through cuts, offensive rebounds, and transition plays, he also had plenty of highlights where he flashed a smooth pull-up jumper and driving game. He measured just 200 lbs at the NBA combine, and could not hold his ground against many bigs in college. Most of his game is raw, so he's almost certainly a multi-year project player, but one with strong, two-way upside.
Brandon Boston Jr's (BJ) path to the NBA Draft is the opposite of Thor's; hailed as a top 7 prospect in last year's recruiting class, Boston struggled as a top option for Kentucky, and he averaged 11.5 points, 4.5 rebounds, 1.6 assists, and 1.3 steals per game in 30.4 minutes per contest while shooting 35.5% from the field, 30% from three, and 78.5% from the line. While Boston did struggle to create consistent good looks for himself, the Kentucky squad was very disappointing and offered minimal floor spacing or playmaking for any of their prospects to take advantage of. While Boston's shooting numbers were all very inefficient, he did improve as the year went on (42% from deep in the last 10 games), so there is hope for improvement. He still has some beautiful highlights with the ball in his hands, although one of his first steps at the NBA level is proving he can contribute without the ball in his hands. He also really needs an NBA weight training program, although his 6'7 size, 6'11 wingspan, and quick feet will offer his some range on defense. The rest of his game is very much in the air, but there are countless Kentucky prospects who have excelled once they escaped John Calipari's Rupp Arena lair.
In this episode we discussed:
Thor's defensive upside, and what he needs to improve on offense to earn minutes
Boston's shooting efficiencies, and why they make him more of a question mark than Ziaire Williams
The value of a project player for Sacramento
Would we consider either of these players with a mid-1st round pick?
Could either fall to Sacramento at pick 39?
Where do you have Thor and Boston on your big board? Let us know in the comments!