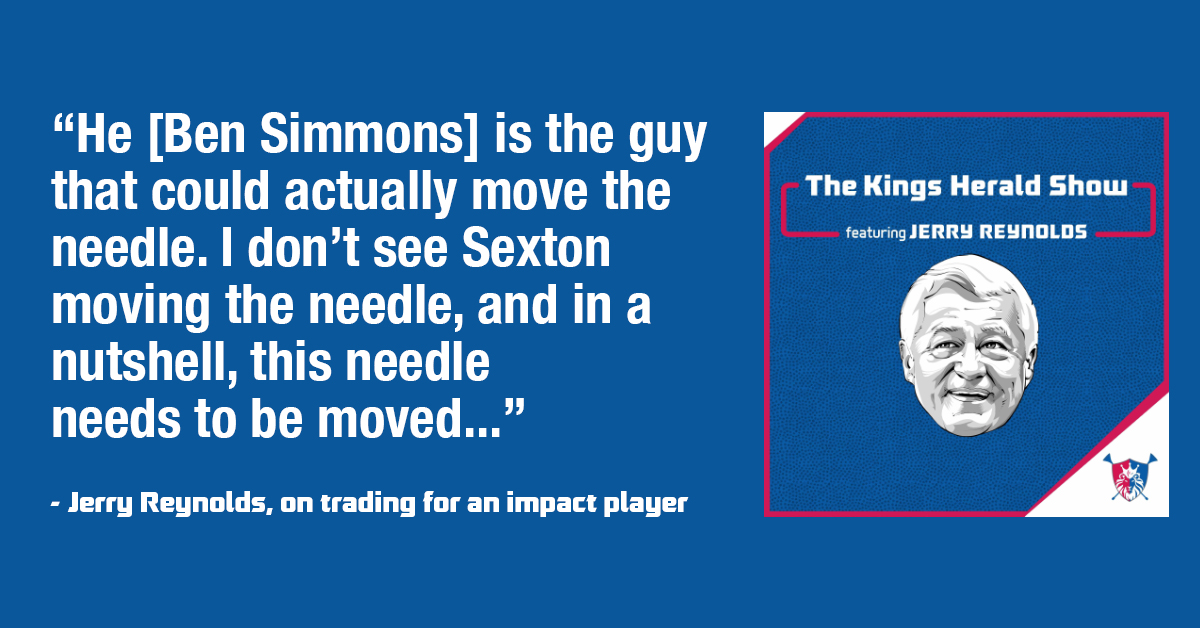 The Kings Herald Show is back to break down all the latest news and rumors heading into draft and free agency season for your Sacramento Kings. On the podcast this week, Jerry Reynolds, Will Griffith, and Tony Xypteras talk about how the Kings are conducting pre-draft workouts, who they might select on draft night, Terence Davis' contract negotiations, and more!
Timestamps:
(1:20) Why are the Kings being so secretive about their pre-draft workouts this year?
(9:30) Draft rumors and draft promises.
(16:40) If the Kings trade their first round draft pick, are any of the reportedly available players a good fit?
(30:25) Terence Davis is a restricted free agent and wants to get paid this summer. Should the Kings bring him back?
(34:45) NBA Finals analysis and predictions.
(49:00) Team USA's struggles and Olympic basketball talk.
(57:45) Early prediction: Assuming nobody unexpected slides, who will the Kings select 9th overall in the 2021 NBA Draft?
You can find The Kings Herald Show wherever you listen to podcasts, but if we're missing a platform of your choosing, leave us a note in the comments and we'll get to work. If you can subscribe, rate, and review the podcast on any and all platforms, that would be greatly appreciated, too. It's the easiest way you can support the show!
Apple.
Spotify.
Google.
Stitcher.
In addition to our bi-weekly podcast with Jerry Reynolds, we also record a Patreon exclusive Q+A once a month where Patrons at any level can Ask Jerry Anything. We posted our latest Patreon exclusive Q+A with Jerry right here.
You can submit questions for Jerry on Patreon, or write your questions in the comments below this post! Or you can just yell questions to Tony or Will on twitter.
And finally, you can sign up for our Patreon here.
Thanks for listening!