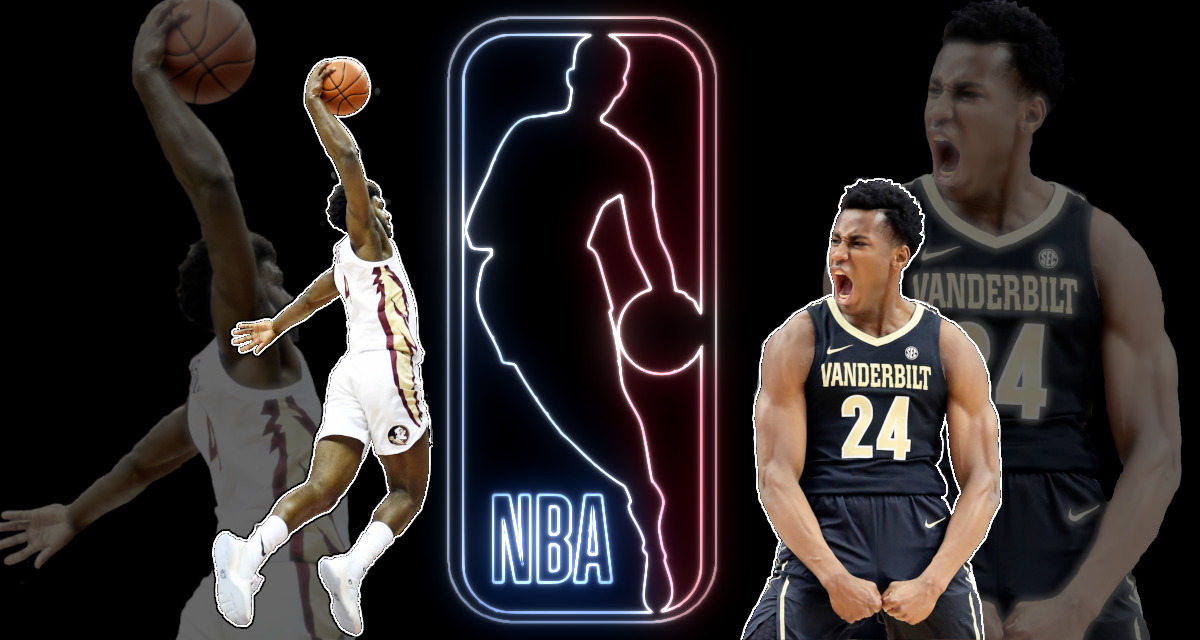 Editor's Note: The following is a reader submission from our friend and longtime community member SPTSJUNKIE. Dating back to our previous home, he shared his annual draft analysis in FanPosts, and we're happy to share his work this year and continue the tradition.
After an uneventful 2019 draft where our beloved Kings did not make a selection until the 40th pick, this year we have four draft picks, including picks #12 and #35 with plenty of rumors that McNair is actively exploring trades that could net us extra picks in any range.
Given the energy and enthusiasm I always have for the draft and my desire to not slowly go insane during quarantine and recreate the scenes from The Shining with my husband and puppy - I have completed my 7th annual draft projection models and created some detailed write ups on the top prospects based on deep dives into hours and hours of both scouting / watching video and diving deep into the model and other metrics via resources like Synergy Sports, Basketball Reference, Hoop Math, and more.
For those of you not familiar with my models or how draft projection models work - the short answer is that it's letting computers do math that would take me years to look at everything from basic box score stats, advanced metrics (i.e., BPM, net rating), efficiency statistics (i.e., true shooting percentage), scouting variables (do scouts describe a player as €œa high IQ player€ or having €œa strong motor€), combine measurements, and more to try to figure out what makes a college player more likely to be successful in the NBA and then applying those to this year's class.
Because there are so many ways to approach the problem - I actually do 5 models every year.
One that uses all players.
One that only uses players drafted after 2010 to consider see if the game has evolved.
One that looks at individual positions and tries to separate if there are differences in what makes a great PG versus a great SF.
And two that also incorporate mock draft order (via ESPN) to see if the scouts rankings can make our predictions even better because they see things beyond the numbers
Of course, as I caution every year, these models are great and I learn a lot doing them. But no credible front office or analyst would simply use a model as their draft order. They are simply another tool to combine with what we see on film, our intuition, and outside factors (i.e., is he the type of player who can't stay in shape, doesn't love basketball, has severe anger issues, or gets into constant trouble off the court).
Additionally, models are based on performance data - they can't tell if a coach badly misused a player, if a school had so much talent that a player's skills were hidden, or if a team had no shooters and a player was triple teamed on every drive. So these models should serve as a point of discussion versus the final word that serves to shut down the conversation.
For me personally, I learn a lot from the types of variables the models use and how that relates to players - often helping me understand strengths and weaknesses. Additionally, if a player rates much higher or lower than expected - it makes me go review more film and revisit their performance data to try to understand why.
With that said, below are links to two different resources that I have put together for fellow Kings Herald readers. We are lining to both of these Google docs externally as picture compression can make the rankings hard to read and to keep all of the write ups together and easy to reference before and after the draft instead of spread across several articles:
SPTSJUNKIE's 7th Annual Model and draft guide with model results, explanations of what metrics predicted success, full player writes ups, and thoughts on who we should draft.
Please click through to read and come back here to comment below. Which model do you think is most accurate? Any surprises or does this change how you think about certain prospects? Any additional prospects you would like to see more detailed write ups or statistical profiles on?
Follow @SPTSJUNKIE on Twitter.