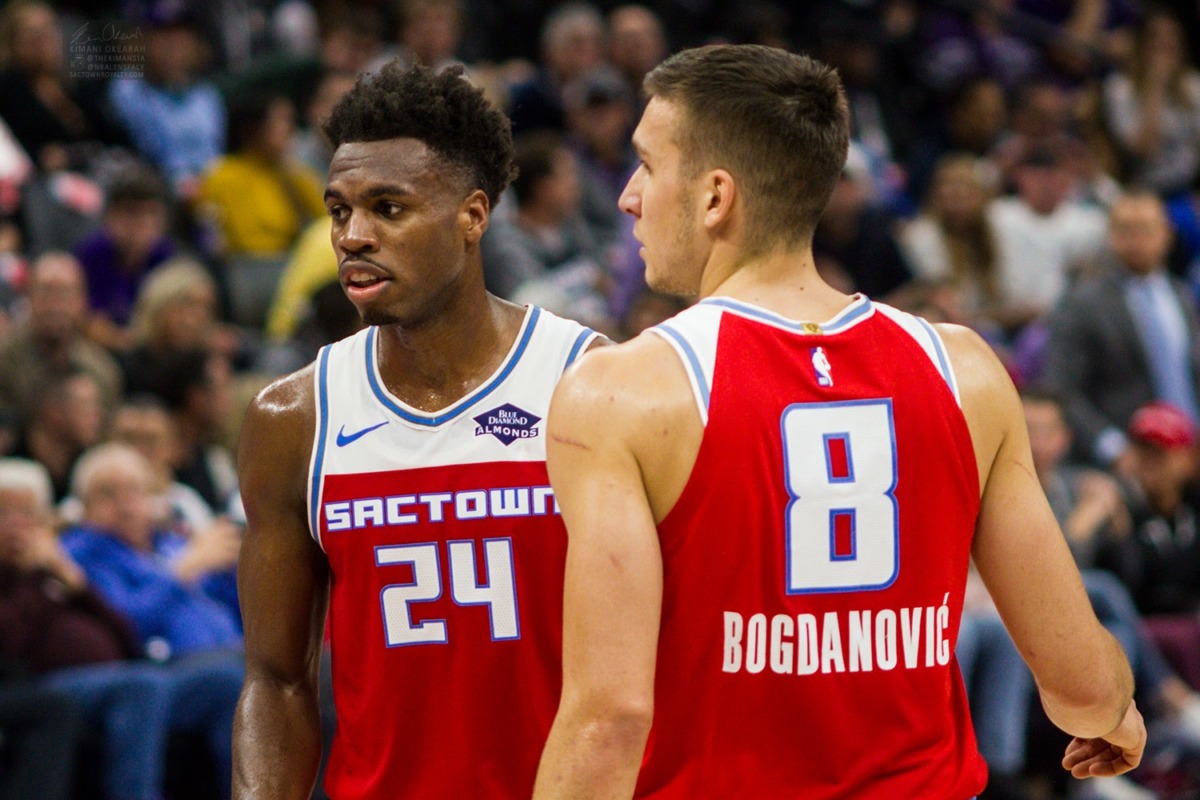 On Sunday morning, the NBA released several critical details for the upcoming 2020 season. Perhaps most importantly, the league's trade moratorium, which has been in place since February, will be lifted on Monday morning at 9:00 am PT. Expect the rumor mill to accelerate to full throttle over the next few hours with that announcement.
In addition to opening the trade window in less than 24 hours, the league also shared a few dates that will specifically impact Sacramento Kings players. December 21st, the day before the regular season begins, will mark the last day that players can sign extensions, including De'Aaron Fox, who is eligible for a 5-year, approximately $150 million rookie-scale extension this offseason. Player and team options were also determined, with both deadlines being marked on November 19th at 2:00 pm PT. That's an important distinction, as it will affect Monte McNair's ability to trade either Nemanja Bjelica (non-guaranteed contract) or Jabari Parker (player option) if those decisions aren't made prior to Wednesday evening. The good news for the Kings is that they at least control Bjelica's contract if they choose to make that decision a little earlier than required.
The NBA also announced the projected salary cap and luxury tax lines for the next few seasons:
| | | |
| --- | --- | --- |
| Season | Salary Cap | Luxury Tax |
| 2020-2021 | $109.1M | $132.6M |
| 2021-2022 | $112.2M | $136.6M |
| 2022-2023 | $115.7M | $140M |
| 2023-2024 | $119.2M | $144.9M |
Those numbers are reflective of an increase of about 3% per season, which is the minimum year-to-year raise agreed to by the players and ownership last week. If either side is unhappy with the progress of the league in the next few years, the collective bargaining agreement can be terminated at the end of the 2022-2023 season, when it was set to naturally expire, but also at the end of the 2020-2021 and 2021-2022 campaigns. That modification will allow both parties to potentially reset the league's guidelines after each year as the impact of COVID-19 continues to evolve.
In regard to the potential play-in tournament, Adrian Wojnarowski of ESPN reported that while the idea still needs to be formally approved by the NBA Board of Governors, it's expected to pass without any issues. The 7th and 8th seed in each conference will only need to win once to remain in their position, while a team in either 9th or 10th place will need to win twice in a row to steal one of the remaining postseason slots. The tournament will take place shortly after the regular season ends, likely from May 17th - May 21st.
With the insanity of the next few days, here's a quick recap of what begins when:
November 16th at 9:00 am PT: trade moratorium lifts
November 18th at 5:30 pm PT: NBA Draft
November 19th at 2:00 pm PT: Deadline for team/player options
November 20th at 3:00 pm PT: Free agency negotiations can begin
November 20th: Free agency officially opens, contracts may be signed
November 23rd/24th: Most traded player exceptions (TPE) expire
December 1st: Start of training camp
December 11th-19th: NBA preseason (3 - 4 games per team)
December 22nd: Start of NBA regular season
Now, let's get some Kings-centric trade rumors going!