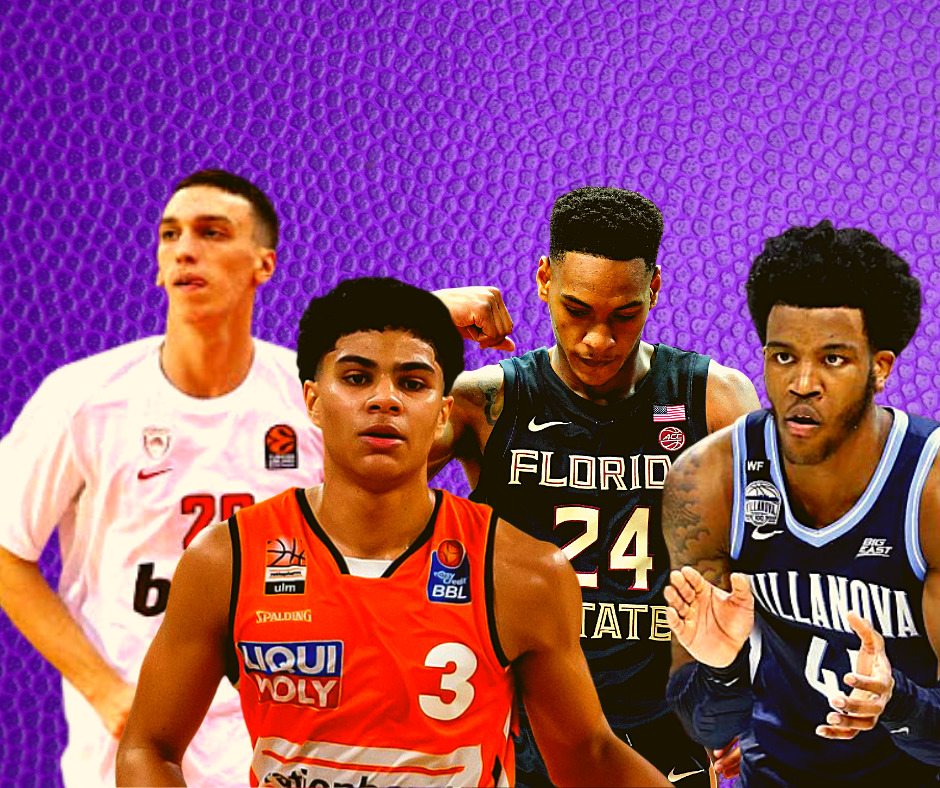 The wait is almost over. In just two nights - November 18 - the 2020 NBA Draft will finally take place. Thank god.
With several NBA Draft insiders releasing new versions of their mock drafts, now seemed like a good time to publish another mock draft roundup. We've got plenty of movement at the top since our last roundup a couple of weeks ago, and historically this final week leading up to draft night is when the intel from teams and agents is most accurate.
It's also worth noting here that intel out of Monte McNair's new front office in Sacramento has been hard to come by, as noted by all the draft insiders you're about to hear from. Nearly everyone has mentioned that they don't have a good read on what the Kings are doing at 12, so, keep that in mind as we proceed. Ok. Here we go.
Jonathan Givony - ESPN
12. Killian Hayes
"Hayes has one of the wider draft ranges of any of the players in this tier of prospects, as he's getting looks from as high as Chicago (No. 4) and Detroit (No. 7). The glut of guards might push him down the board to Sacramento, which could use a solidly sized combo guard who can play alongside De'Aaron Fox while taking over the backup point guard minutes..."
35. Tyler Bey
43. Payton Pritchard
52. Paul Reed Jr.
Read more from ESPN and Givony here.
12. Devin Vassell
"The Kings are another wild card on draft night, as new general manager Monte McNair is putting together a draft room that hasn't yet made a pick for Sacramento. It's unclear what direction they'll turn. Having said that, there is a thought that the wing position is said to interest the Kings..."
35. Tre Jones
43. Udoka Azubuike
52. Cassius Stanley
Read more from The Athletic and Vecenie here.
12. Aleksev Pokusevski
"Front-office executives increasingly believe that €œPoku€ will go in the lottery. He's young, raw, and lanky but his talent is undeniable. Few players his size bring as much perimeter skill to the court; with the league going in the direction that it is, he could end up being the steal of the draft. As for who might take him? Well, I've heard nothing aside from the long-reported interest of the Thunder. Sending him to Sacramento is pure speculation on my part. One thing is clear: Expect the unexpected on draft night..."
Read more from The Ringer and O'Connor here.
12. Saddiq Bey
"I'm having a hard time getting a read on Sacramento at the moment, and so is everyone else in the league. For now people are plugging in whoever their analytics model ranks the highest €" but not every teams model agrees and it's not a given that despite hiring GM Monte McNair, that this pick will be based solely on the numbers. Given what else is available for Sacramento, I think he's worth the risk here..."
Read more from Chad Ford here.
12. Devin Vassell
"There's been minimal buzz surrounding Sacramento leading into Monte McNair's first draft at the helm, and while the Kings will strongly value analytics, it won't be the only factor in their decision. Vassell's range appears to start at No. 8 and ends in the early teens. He's a stellar team defender and capable shooter (although I've heard varying degrees of concern about his release mechanics), with the primary holdup for teams being a lack of great explosiveness at the rim and a limited handle. Still, Vassell neatly fits a useful archetype as a potential starting-caliber piece, and is an easy fit on most rosters. Sacramento stands to get younger on the wing and should be able to do that at this spot..."
35. Tre Jones
43. Udoka Azubuike
52. Elijah Hughes
Read more from SI and Woo here.
That'll do it for this (and likely last) edition of the mock draft roundup. As you can tell, there isn't a lot of consensus for the Sacramento Kings pick. Monte McNair has been able to keep the leaks out of his front office at a minimum, which is great for the organization, but bad for those like myself that are starved for Kings rumors.