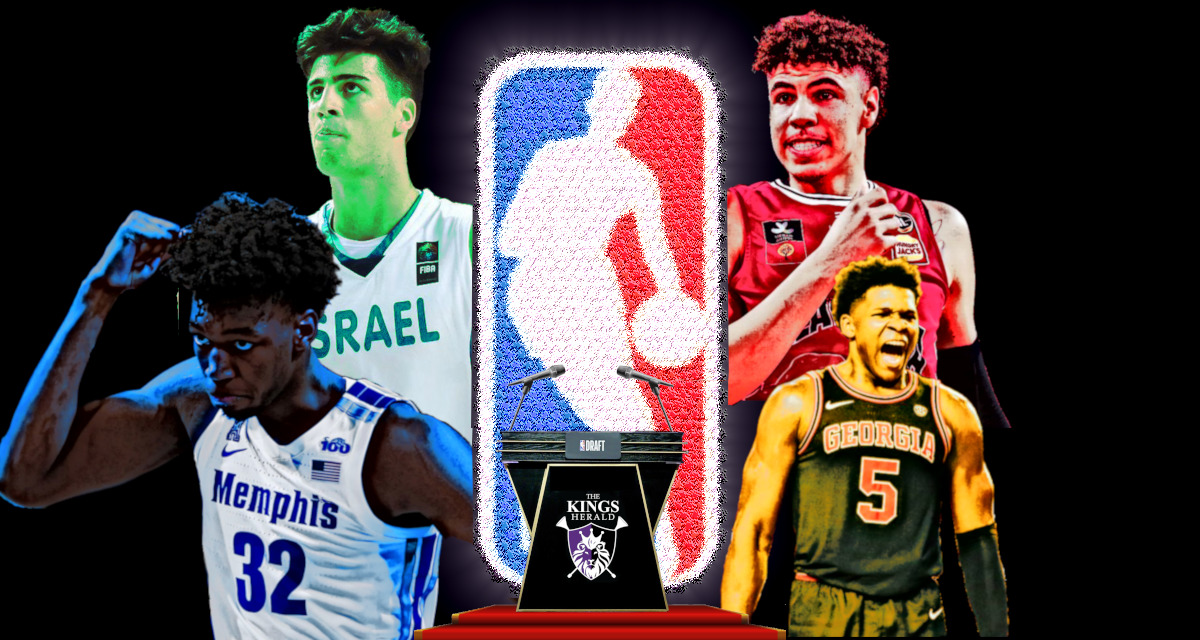 The NBA has finally set a firm date for the 2020 NBA Draft: Wednesday, November 18, 2020.
In the COVID-19 era of live sports, all dates are subject to change, but the NBA is operating as if November 18 is locked in. The league recently released pre-draft protocols detailing how teams can safely conduct in-person workouts and interviews, so it feels somewhat safe to say that draft season is finally upon us. For real this time.
From Oct. 16 to Nov. 16, teams may schedule 10 visits of up to 4½ hours with draft-eligible players for the purpose of in-person evaluations, interviews or medical evaluation, according to the memo. Each team will be allowed to send three team personnel and one physician to the city where the player resides. Players may be accompanied by up to three individuals, such as a family member, trainer or agent. Teams may meet only twice with any single player.
A locked-in draft date equals updated mock drafts, and we saw several big updates from top mock-drafters hit the internet last week. Let's take a look and see what they had to say about your Sacramento Kings.
12) RJ Hampton, Guard, New Zealand Breakers
"New Kings general manager Monte McNair spent years in Houston helping build a system led by two lead guards. Could he attempt to replicate it in Sacramento? With De'Aaron Fox in place, a prospect like Hampton could make sense. He's raw, but brings size and long-term scoring upside."
12) RJ Hampton, Guard, New Zealand Breakers
"For the Kings particularly, Buddy Hield seems to be on his way out via trade if his behavior on social media is any indication, and Bogdan Bogdanovic is a restricted free agent this summer that the team will need to make a decision on paying real dollars to under a new regime led by Monte McNair. McNair comes from the Daryl Morey tree much like Gersson Rosas, and the Morey tree tends to go upside hunting in the draft, feeling like they can find role players much more easily than stars. It wouldn't be surprising to see McNair take a similar approach, but any option would seem to be up in the air."
Sam Vecenie also detailed RJ Hampton's sudden rise up the draft boards in a full column last month.
12) Devin Vassell, SF, Florida State
"Sacramento is at a minor crossroads this offseason, with new GM Monte McNair taking over basketball operations and inheriting a roster in need of some reshaping. The Kings presently lack for defensive-minded pieces, and Vassell should be able to shore up the wing for just about any team, with plus length and the ability to keep defenses honest with the threat of his jumper. Right now, opposing teams don't have a strong bead on what Sacramento will do here, but Vassell is solid value if he makes it to this spot. He's viewed as one of the safer picks in the draft, albeit with some difference of opinion surrounding his upside due to average athleticism and a lack of innate creativity playing off the dribble."
Devin Vassell had an interesting week outside Jeremy Woo's prediction that he'll be playing in Sacramento next season. A video of his new shot mechanics from a recent workout went somewhat viral on draft twitter. It's not great.
https://twitter.com/MainTeamSports/status/1316814872747872261
Vassell's form looks bad here, but we don't have much context outside of that. Is he just fooling around? Is the person who released it trying to tank his stock? Does it matter? Will it impact where he gets drafted? Time will tell.
ESPN | Jonathan Givony
12) Saddiq Bey, Forward, Villanova
"Bey is a competitive, efficient two-way player who made 45% of his 3-pointers this past season and showed at Villanova he knows how to play a role and make winning plays. Like every NBA team, the Kings could stand to add more options on the wing, and Bey can fit into any almost any lineup with his versatility and decision-making."
It's worth noting that Givony hasn't updated his mock draft since the night of the lottery, but in the interest of being thorough in a round-up of the more prominent mock drafts out there, ESPN should be included.
12) Precious Achiuwa, Power Forward, Memphis
Tankathon doesn't provide written analysis for their mock draft, but it's a great draft site with consistently updated mock drafts, scouting reports, and data that everyone interested in the draft should have bookmarked.
The big takeaway after sifting through the most recent mock draft updates is obviously the rise of RJ Hampton, including two of the best mock drafters slotting him in at 12 to the Sacramento Kings. This doesn't actually mean anything, of course, as the likelihood of accurately predicting the 12th pick a full month away from the draft is pretty rare, but Hampton's name entering the pool of potential picks at 12 is notable. He wasn't predicted for selection this high as of few months ago. Is it just agent posturing, or a legitimate rise? We'll find out on November 18.
For further draft reading, you can also check out our very own Bryant West's 2020 Draft Big Board, Version 2.o.