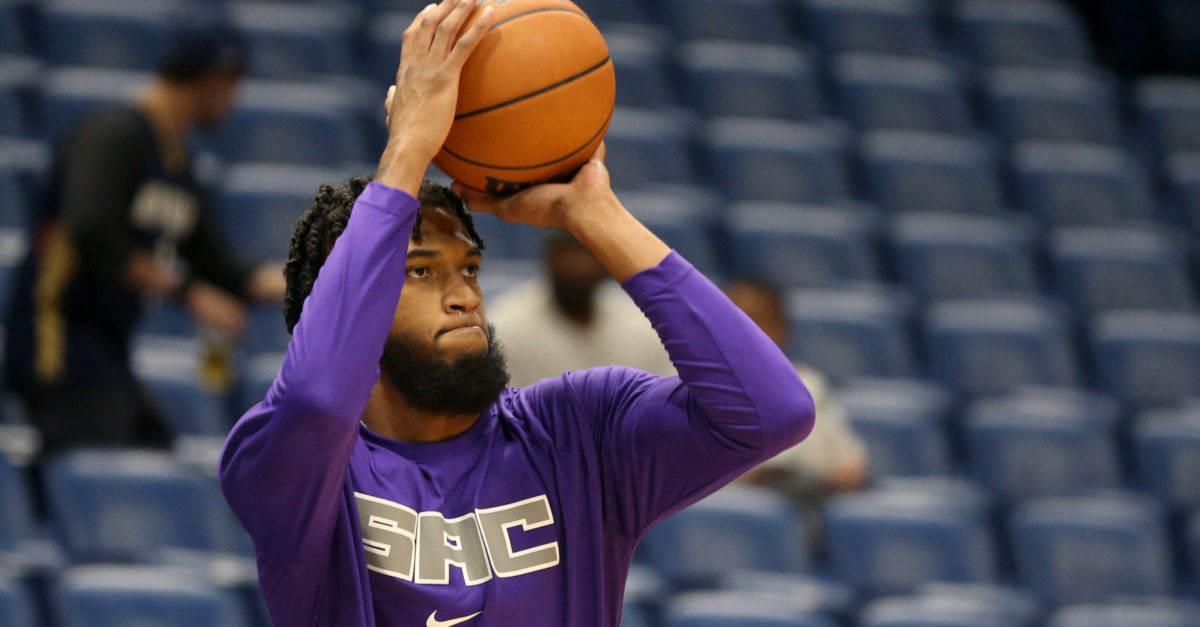 Marvin Bagley refused to enter the second half of Monday's game against the Phoenix Suns, according to a new report this evening from Sean Cunningham. Sean's tweet also includes video of Bagley returning to the bench after not entering.
Multiple sources told me that Marvin Bagley III refused to check into Sunday's game when Luke Walton called upon him in the second half vs. the Suns.

I didn't report it, wanting to first talk to the Kings coach.

Walton said he & Marvin are in communication and has to be ready pic.twitter.com/m3E6JxaeVk

— Sean Cunningham (@SeanCunningham) November 11, 2021
Cunningham asked Walton about the issue, but Walton would not confirm that Bagley had refused, saying that any issues would remain in-house.
Kings coach Luke Walton when asked if Marvin Bagley III refused to enter Monday's game against the Suns: "Anything that happens within our group, that's between our group, so the thing that matter is people know what's expected and we continue to move forward tonight."

— Jason Anderson (@JandersonSacBee) November 11, 2021
This is obviously the smart way to handle things from Walton and the Kings' perspective. It's assumed Marvin has no future with the organization and will be traded at the first reasonable opportunity. Confirming a report like this would not have any benefit to Bagley's trade value.
As a Kings fan, it's hard not to be mad at this. Before the first game of the season Marvin Bagley's agent, Jeff Schwartz, publicly complained that Bagley was not in the Kings rotation for that night. Bagley simply can't have it both ways. You can be mad at not playing or you can choose not to play when given the chance, but you don't get to do both.
This incident would certainly answer the lingering question of why Walton played Chimezie Metu and Damian Jones on Monday against the Suns. It was seen as odd at the time that they played instead of Bagley.
It's worth noting that Metu and Jones have also had minimal roles in the rotation this year, but when given the opportunity they played well and helped the team return from a deficit. Walton rewarded them by leaving both in even in the final minutes when the Kings had brought the game within 2 points with seconds remaining. They made the most of their opportunity.
But I'm sure Marvin's approach is good too.