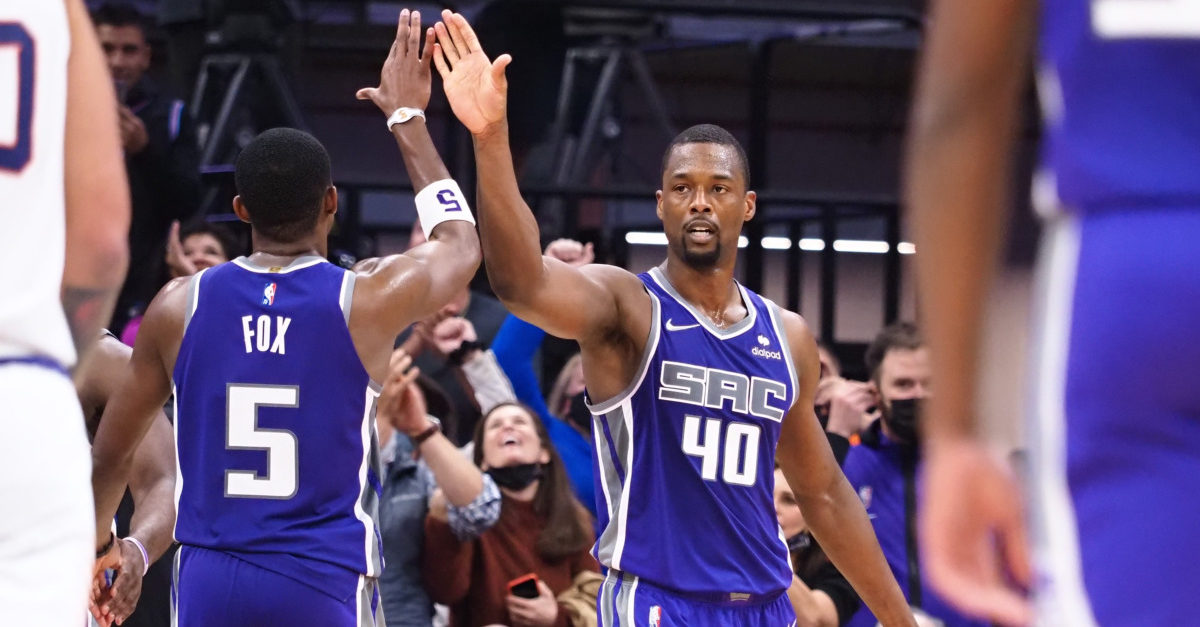 As we looked forward to this season, we wondered if Harrison Barnes would be able to improve on last season's performance. Barnes was coming off a career year in terms of scoring efficiency, rebounds, and assists. Barnes had found a role where he didn't need to be a primary option to score (as he had been miscast as in Dallas), and could contribute in all other areas. Could he maintain that level of play? Could he possibly improve?
I wrote in September:
It's possible that we've seen the best we're going to see from Barnes, and all we can hope for now is to maintain that same production. But Barnes is one King who doesn't have a glaring weakness. If Barnes continues to provide well-rounded production while being a stable force in the locker room and a positive force in the community, I'll be perfectly happy.
Oh September Greg, you fool.
In the first 11 games of the season Barnes has taken a major step forward. When the Kings have lacked scoring (in part because of De'Aaron Fox's slump), Barnes has stepped up. He's currently averaging 22.5 points per game on 13.5 shots. That's an extra 6.4 PPG on 2.4 more attempts compared to last year. He's shooting 55% overall and 43.5% from beyond the arc.
Barnes' rebounding is up too. Last year he averaged 6.6 per game, a career high. So far this year he's at 8.7 a night. His assists have dropped from 3.5 to 2.7, but 2.7 would still be the second highest average of his career. And his steals are at a career-high 1.1 per game. Barnes has remained a solid-if-not-great defender. In short, Barnes has significantly upped his production without sacrificing any of his efficiency.
We're obviously just 11 games into the season and there's plenty of time for regression to occur, but it's worth taking a moment to appreciate just how great Barnes has been so far. The Kings certainly would not be 5-6 at this point without the way he has stepped up. I suspect the scoring and rebounding will come down a little, but I won't be surprised at all if Barnes finishes the year with career-best numbers.