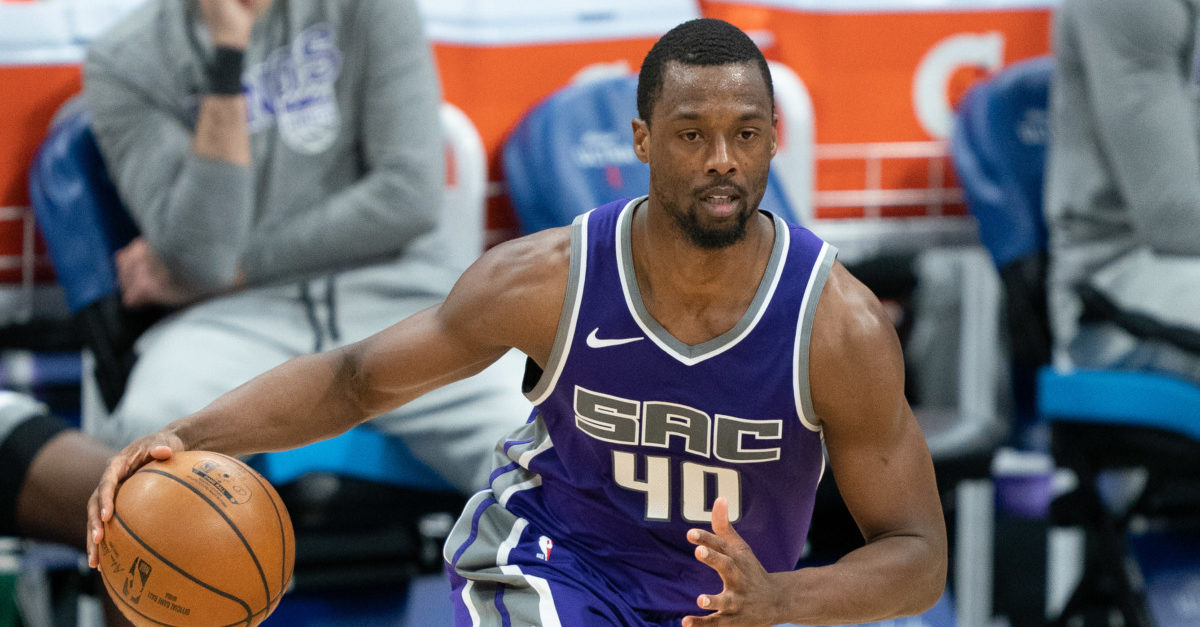 Harrison Barnes had a career year last season. His scoring average wasn't the highest it's ever been, but when we look at the entire picture, it was undeniably the best year of Barnes' career. 16.1 points is the highest Barnes has averaged outside of his time in Dallas, but his time with the Mavericks saw a much higher shooting volume and lower efficiency.
Barnes' 49.7% FG% was the highest of his career, and Barnes managed that while still taking 11 shots per game. His eFG% of 57.5 was a career best. Barnes also had career highs in rebounds (6.6) and assists (3.5), while also providing the team with solid defense and the ability to stretch the floor (39.1% from 3 on 4.4 attempts per game).
In short, Barnes did everything you'd want him to do. So where does he go from here?
Obviously we hope that Barnes can at least maintain that same level of production, and there's no reason to suspect he can't. None of his numbers are absurd outliers from his career production, he simply got a little better across the board. At 29 years old, Barnes is still conceivably in his prime and we shouldn't expect dramatic decline for at least a few years. Given his basketball intelligence and work ethic, I'm not concerned about regression.
Can Barnes do more for the Kings? He could score more points, but that's not really what the Kings need from him on a night-to-night basis. He could be a more disruptive defender, but that applies across the roster and Barnes is far from the worst defender.
It's possible that we've seen the best we're going to see from Barnes, and all we can hope for now is to maintain that same production. But Barnes is one King who doesn't have a glaring weakness. If Barnes continues to provide well-rounded production while being a stable force in the locker room and a positive force in the community, I'll be perfectly happy.