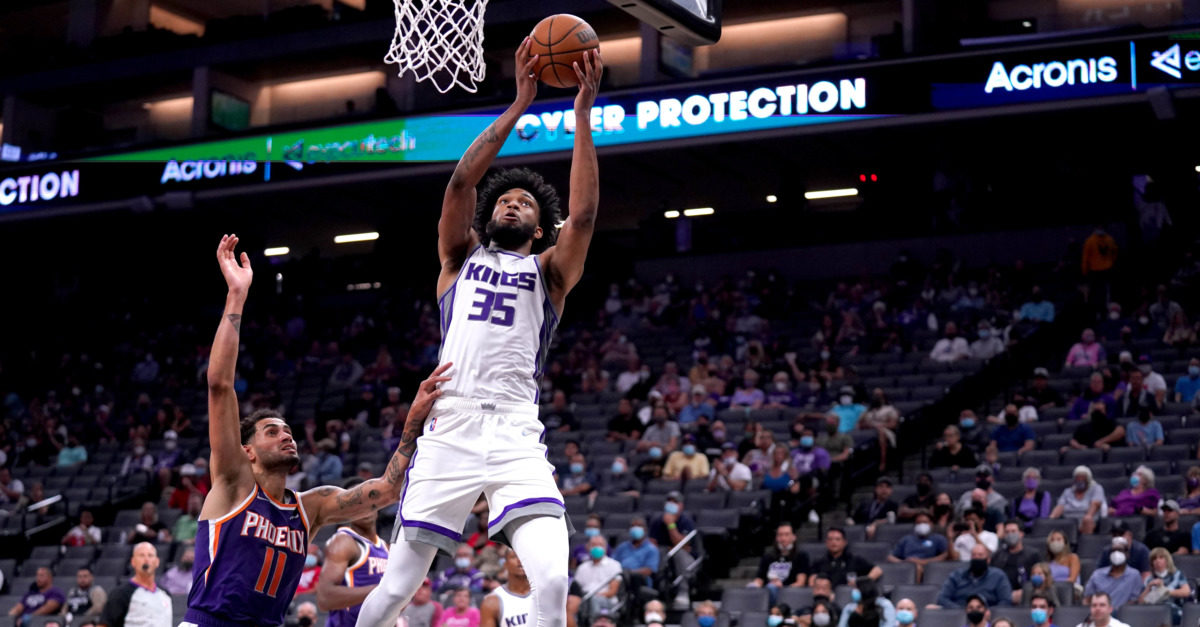 In roughly 24 hours, the Sacramento Kings will be tipping off their 2021-22 regular season vs. the Trail Blazers in Portland. The vibes in training camp and preseason have been immaculate. The Kings, for the first time in forever, have something resembling playoff (or play-in) expectations. Realistic or not, that has been the mindset of this organization since everyone arrived back in Sacramento last month.
The vibes ran into a brick wall Wednesday afternoon. Out of seemingly nowhere, Marvin Bagley's agent, Jeff Schwartz of Excel Sports, blasted the organization for how they intend to use Bagley to start the season. According to Schwartz, Bagley was informed that he is not a part of Luke Walton's rotation tomorrow night.
— excel sports (@excelsm) October 19, 2021
In case the tweet gets deleted, because yikes, the statement reads:
"Sacramento has informed Marvin Bagley he is not in the opening night rotation, which is completely baffling. It's clear they have no plans for him in the future, and yet, passed on potential deals at last year's deadline and this summer based on "value". Instead, they chose to bring him back but not play him, a move completely contradictory to their "value" argument. This is a case study in mismanagement by the Kings organization." - Jeff Schwartz
What Jeff Schwartz conveniently left out of his statement is what happens to Marvin Bagley's qualifying offer if he doesn't meet starter criteria this season. Starter criteria would mean starting at least 41 games or playing at least 2,000 minutes in the fourth season, or an average of those in seasons 3 and 4. If Bagley misses those benchmarks, his QO goes from around $14 million to around $6 million.
In other words, Marvin Bagley is going to lose a shit ton of QO money if he isn't in the rotation, and it sounds like the Kings told him that would be the case.
I'm sure we'll have more on this story soon as information begins to leak out. For now – your move, Monte.