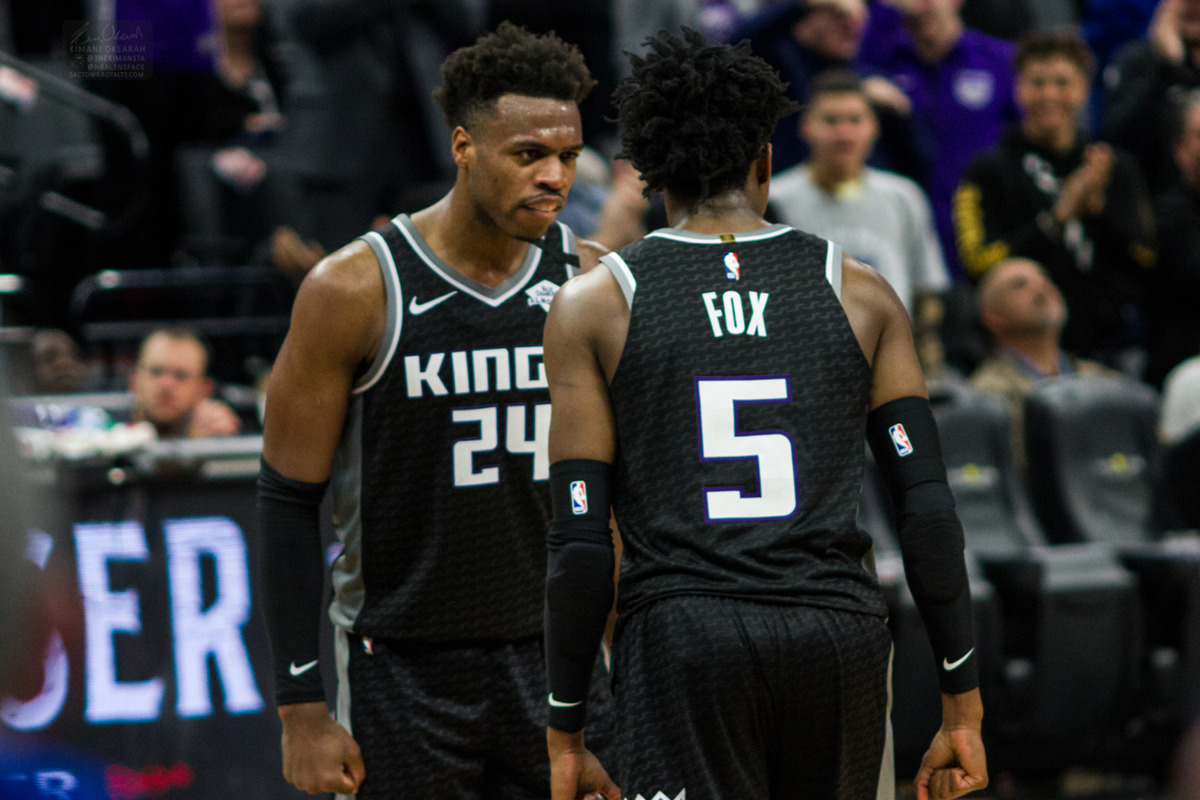 2020 has been a strange, exhausting, miserable year. The world is topsy-turvy, so wouldn't it just be par for the course if amidst all this chaos, the Sacramento Kings managed to break their 14 year playoff drought?
It's been so long since the Kings have played meaningful basketball that an entire generation has been born and grown into adulthood with no memory of the Kings ever actually being good. These upcoming eight games aren't playoff basketball, but they might as well be. Every single game is a must win. The margins are tight, as Tim showcased thoroughly.
The Kings may have been hurt more than most by the postponement of the NBA season in March. Sacramento was one of the hottest teams in the league, having gone 7-3. That momentum is gone now, and the Kings have seen their competition only get healthier and better in that time. The Blazers have both Jusuf Nurkic and Zach Collins back. Zion Williamson has had even more time to practice and get into shape with the Pelicans. The Grizzlies have had a chance to regroup and have much less risk of anyone catching up to them in only half the games and a play-in tournament to boot.
Nobody expects the Kings to do anything. Hell, certain publications don't even seem to remember the Kings were even invited to the bubble. And to be fair, the Kings have proven time after time over the last decade-plus that betting against them is usually the smart move.
These eight games are their chance to prove the doubters wrong. This is their chance to prove that February and March wasn't a fluke.
The Kings, for their part, seem to understand this. They have a giant chip on their shoulder, and for good reason.
Sacramento Kings guard Buddy Hield says his team "wants all the smoke" as they look to resume their NBA season in a couple of days.

FULL VIDEO: https://t.co/tk0amUG4iD pic.twitter.com/WxHiId76Lt

— Sean Cunningham (@SeanCunningham) July 29, 2020
But it won't mean much if they don't show up and put their best foot forward for these eight games in Orlando. Playing well still doesn't guarantee anything, especially with a play-in tournament involved, but it's up to the Kings to put themselves in that position and not just be left by the wayside wondering what might have been.
These are the most important eight games for the Sacramento Kings in a long damn time and I hope they're up to the challenge. We'll find out soon enough.