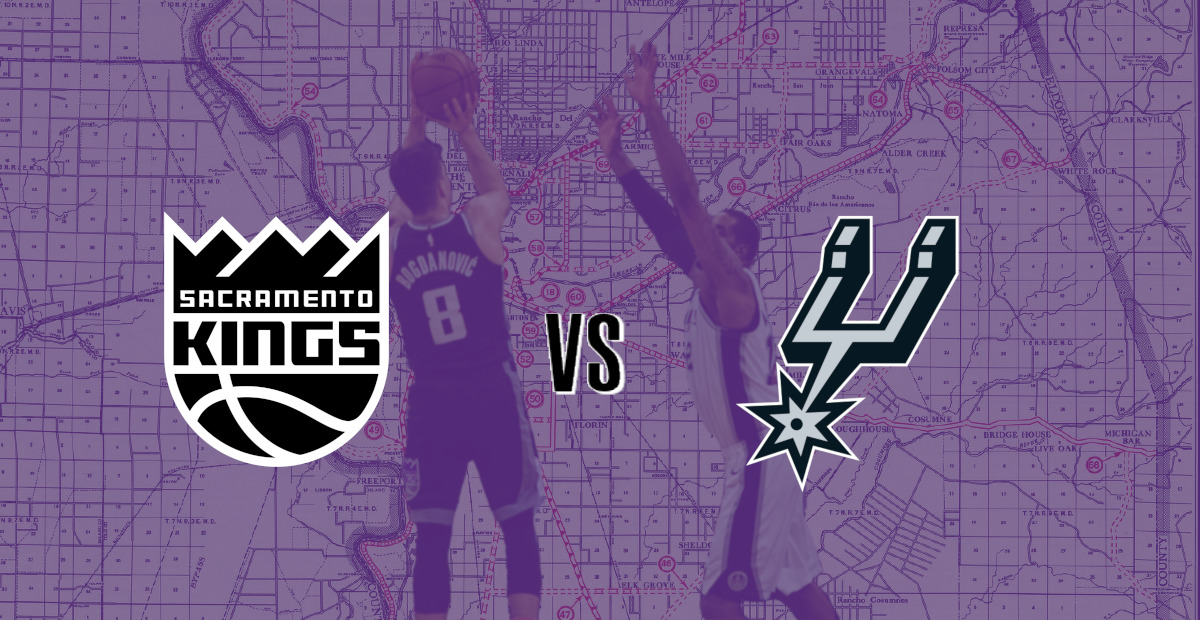 It's been twenty weeks since the March 11th shutdown of a basketball game that would have seen the Kings take on the New Orleans Pelicans and in that time, the very reality of the world in which Sacramento and their fans have lived in has changed. Cities, regions and whole countries shutdown, thousand upon thousands of people losing their lives or livelihoods to the Coronavirus. Mass social and political movements across not only the United States, but the globe. And in the middle of what at times still feels like the upheaval of everything we've come to expect from our world, the NBA has stumbled, ass-backwards at times, into an early success with their resumption of the season. One-hundred, forty-three days after the cancellation of that game, somehow, some way the Sacramento Kings are back to playing meaningful basketball again, with only eight games standing between them and their first playoff appearance in fourteen years.
To reach the promised land, the Kings will run head to head with the Spurs, Magic, Mavericks, Pelicans (twice) the Rockets and their rivals and championship favorites, the Los Angeles Lakers. They'll need more than their fair share of lucky breaks and upset wins along the way, but crazier things have - wait, no, I'm not going to lie to you here. Nothing in recorded human history would be crazier than one of the lowest franchises in professional sports vaulting themselves into the playoffs in only eight games while playing at a locked down theme park resort as a deadly virus ravages the people and economy around them and a social justice movement unlike any in the last 50 years carries on in cities across the world. This is one of the dumbest, most insane years in modern history and nothing (sports-related) would be more perfect and more absolutely batshit insane than the Kings rocketing over three teams in order to steal the 8th seed in the Western Conference.
And that chance, that chance of hitting a full court shot, rolling two sixes and being struck by lightning? That chance begins today. Let's talk Kings basketball.
When: Friday, July 30th- 5:00 pm PST
Where: VISA Athletic Center, ESPN Wide World of Sports Complex, Reunion, FL
TV: NBCSCA
Radio: KHTK Sports 1140 AM
For Your Consideration
The next eight games and their impact on the Kings chances at moving up the ranks is going to require an abacus, two Turing Machines and a Ouija board to suss everything out with accuracy. I will not be explaining pretty much any of that, but I recommend you go stare at all the pretty tables that Tim Maxwell put together in his article on Thursday and see how easily he makes a very complicated subject sound easy. The main premise I took away from it is that if the Kings win 8 games, they've got a solid shot at the playoffs and if they lose more than two, only a manifestation of a living basketball god coming to Earth and asking Adam Silver politely would get the Kings to the post-season. It's do-or-die season for the most don't franchise in NBA history.
First up of the Kings in their attempted conquering of the bubble, is the San Antonio Spurs, a franchise whose worst season in the last 20 years feels like it would rival some of the best in Kings history. They haven't missed the playoffs since Allen Iverson was a rookie, since Jordan had five goddamn rings. The last time the Spurs missed the playoffs, Biggie Smalls was still alive. And yet, despite the Spurs being the NBA standard for twenty years, it is the Kings who sit a half game up in this last mad dash. Remember me talking about lucky breaks? Well, LaMarcus Aldridge, the Spurs second leading scorer and their anchor in the front court, didn't make the trip to Orlando after having shoulder surgery during the shutdown. Bryn Forbes, the team's fourth leading scorer before the break and one in a team of sneaky great finds for the Spurs, will miss Friday's game with tightness in his quad. To fill the holes left from these injuries, Gregg Popovich and the rest of his staff will turn to a crop of young and inexperienced guards and forwards and hope like hell their next-man-up attitude can sustain them for eight games like it has for the last nineteen seasons. Look to see small ball rotations with their young point guard core of Dejounte Murray and Derrick White, using both DeMar DeRozan and rookie Lonnie Walker IV as small forwards all while running guys like Jakob Poeltl, Drew Eubanks and Luka Samanic through the foward spots. I'd throw a bunch of stats at you, but I really think that they don't mean much in this new paradigm. The bottom line for the Kings is: they have eight games that are all must-wins. No time to get in a groove, no time to break the slump or get over a loss. Eight games to drag themselves into the national conversation, change the narrative around this particular team and this particular franchise at this particularly wild moment in history. Every number produced before tonight really doesn't matter, every stat rendered meaningless by pressure and time. At the end of today and the next seven game days afterward, all that matters is the number of W's you walk away with.
If, by chance, you're trying to catch what each player have on the back of their jerseys during timeouts and close ups but can't quite make out what they say, here's the full list for you.
Harrison Barnes: €œSay Their Names€
Kent Bazemore: €œEducation Reform€
Nemanja Bjelica: €œEquality€
Bogdan Bogdanovic: €œSloboda€ [Serbian word for €œFreedom€ ]
Corey Brewer: €œPeace€
Yogi Ferrell: €œHow Many More€
De'Aaron Fox: €œAnti-Racist€
Harry Giles: €œSay Her Name€
Kyle Guy: €œBlack Lives Matter€
Buddy Hield: €œRespect Us€
Richaun Holmes: €œBlack Lives Matter€
Justin James: €œPeace€
DaQuan Jeffries: €œPower To The People€
Cory Joseph: €œBlack Lives Matter€
Alex Len: €œPeace€
Jabari Parker: €œGroup Economics€
Our boy Marvin Bagley would have worn "Freedom" on his jersey.
Prediction
You're gonna ask yourself tonight at some point "Who is this Keldon Johnson guy?!" and then you'll see Marco Bellini yack a shot from deep and your eyes will roll so far into the back of your skull they get stuck.
Kings: 116, Spurs: 104