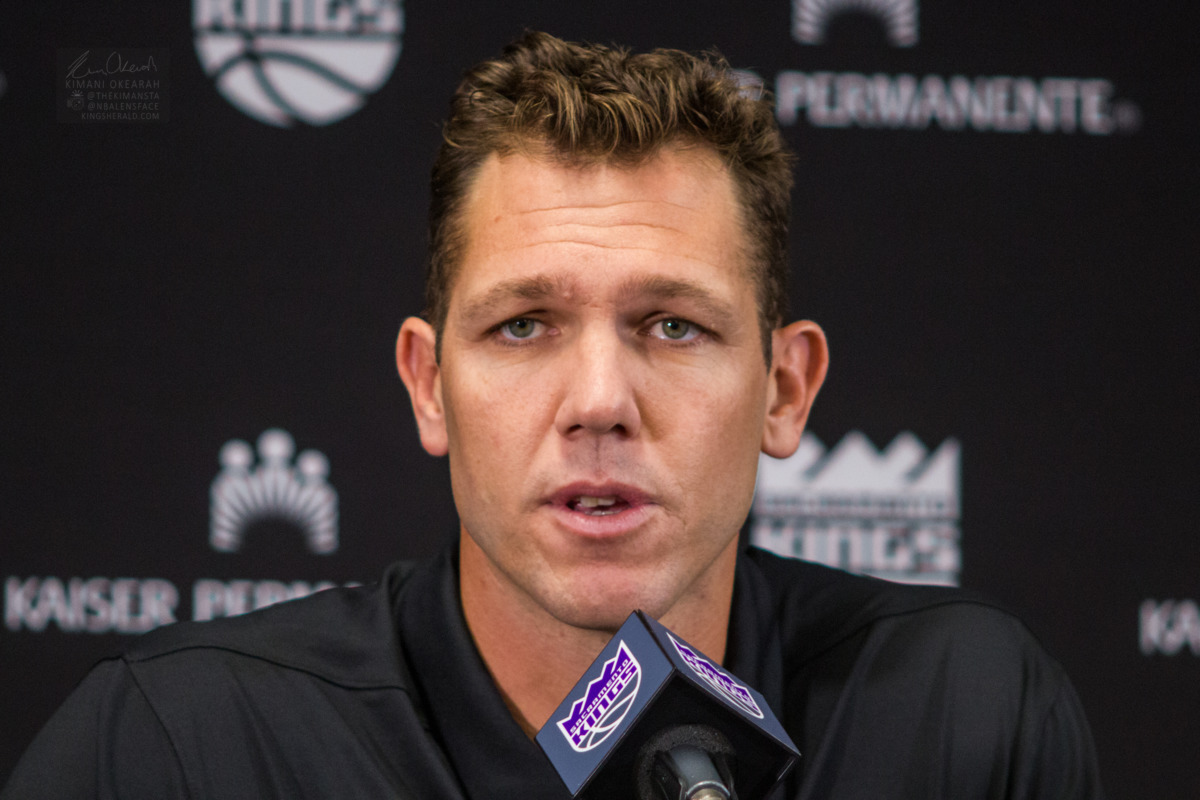 The Sacramento Kings have arrived in Orlando. Head coach Luke Walton, Bogdan Bogdanovic and Richaun Holmes participated in a Zoom call Friday to discuss how the first day of practice went.
The largest piece of news from the media session is that four individuals of the 35 people in the Kings travel party did not join the team in Orlando because they have not cleared NBA protocols. Three of those people are Buddy Hield, Alex Len and Jabari Parker, who tested positive for coronavirus, according to reports in June. The fourth person has yet to be identified.
Walton was asked how long it might be before they join the team.
"With this, it's so much unknown that there could be a week, there could be someone doesn't come at all, that's just the reality of what it is," he said.
Walton said the team's first practice was about getting up and down the court, running, getting shots up, getting familiar with no-contact drills. He said Saturday's practice will involve limited contact and if things go well, they will start to get a little more intense in terms of a scrimmage on day three.
Bogdanovic and Holmes praised the team's medical staff and trainers for their communication and trying to make sure everyone has remained healthy and in shape over the last several months, and leading up to the Orlando tournament.
Both also were asked about getting back to playing a more up-tempo, fast-paced style when the games resume.
"I hope so. We came here to make the playoffs. That's our goal and that's our motivation," Bogdanovic said.
Holmes, who only played in two games since Jan. 6 due to injury, is ready.
"To hear we're going to run and try to do things fast paced I think that was music to everybody's ears," he said. "I've got a lot of pent-up energy from missing all the games before."
Watch the media sessions and some footage from practice below.