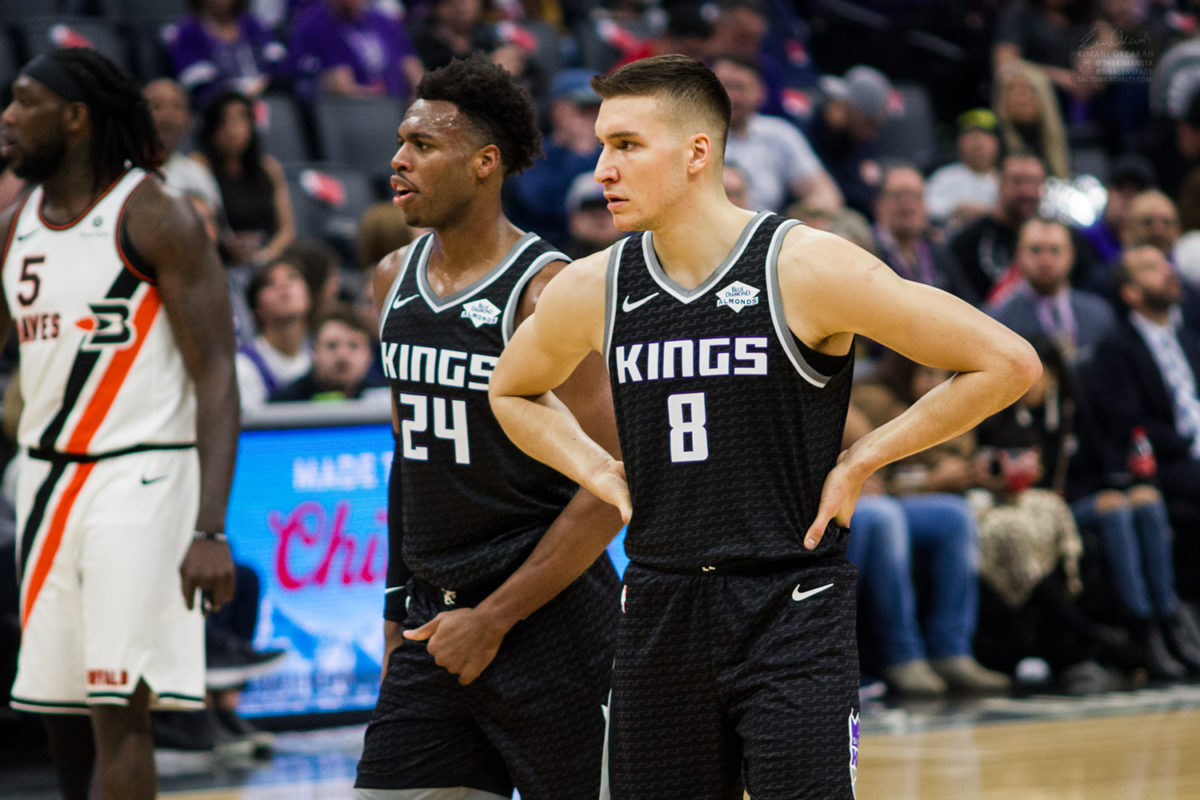 If you've been following the Sacramento Kings closely for the last decade or so, you've learned to question Ric Bucher's reporting. The following information is coming from Ric Bucher's sources. I'm just getting that disclaimer out of the way now.
Bucher dropped a new Kings report on Sunday as part of Bleacher Report's 30 teams, 30 days: The biggest story from each NBA team ahead of the league's return feature. Bucher spent most of his time in the column replaying the greatest hits of Sacramento Kings incompetence since Vivek Ranadive purchased the team in 2013. I can't totally fault him for that as I often find myself replaying those same errors when I think about this franchise.
There are a few mildly interesting notes in there. Bucher's anonymous source claims that Vivek Ranadive is really struggling financially as a result of the COVID-19 pandemic, and suggests that the coronavirus saved Vlade Divac's job. We know Ranadive wasn't thrilled with how the Kings were performing at the start of the 2019-20 season, and replacing Divac at the end of the year was possibly on the table, so despite this report coming from a Bucher source, it seems plausible.
Bucher also reports through anonymous league sources that the front office in Sacramento is still unstable. Sure, probably.
Beneath the surface, though, league sources say the front office is even more unstable than that might suggest.
But I thought Bucher's most interesting nugget was an apparent disagreement between Vivek Ranadive and Vlade Divac on who the best shooting guard on the roster is.
Another underlying problem is an apparent difference of opinion between Divac and Ranadive on who the team's best shooting guard is. Ranadive's admiration for Hield has not diminished, league sources say, and Bogdanovic is one of Divac's shrewdest acquisitions. Oh, and he's Serbian. Caught in the middle is Walton, who made the decision to bring Hield off the bench and start Bogdanovic.
Ranadive and Divac disagreeing on a player isn't necessarily notable without context. Personnel disagreements happen in every front office, but this particular disagreement in Sacramento does shed new light on an important decision the Kings will have to make in a few short months.
The Kings signed Buddy Hield to a 4-year, $94 million contract extension in October 2019 coming off of a season where Hield cemented himself as one of the leagues very best shooters. You don't sign that kind of player to that kind of contract with the intention of bringing him off the bench, but that's been Buddy's role for most of the 2019-20 season.
It's important to note here that Hield has had several issues with how Walton has used him this year.
Hield's replacement in the starting lineup, Bogdan Bodganovic, is set to hit restricted free agency when the 2019-20 season concludes. The Kings can match any offer made to their starting guard, but Bogi has the luxury of entering free agency accompanied by a historically weak free agent class. Several teams will be interested in his services, and they'll be willing to pay a lot for them.
The Kings have Buddy Hield under contract, and they more or less control what Bogdan Bodganovic can do in free agency, but if Ranadive and Divac aren't on the same page like Bucher reports, this could get messy in a hurry.
This is purely speculative on my part, but I don't get the sense that Buddy Hield is thrilled with a long-term bench role. I feel less sure about Bogdanovic's preference, but in a general sense, the best players on a team enjoy starting, and the status that comes with it. Both Bogdanovic and Hield are certainly talented enough to start, so it's not as if either side would be unreasonable to prefer that role.
How the Kings solve the shooting guard conundrum is the single most fascinating decision the organization will make in the offseason, and if Ranadive and Divac are already picking sides, buckle up.