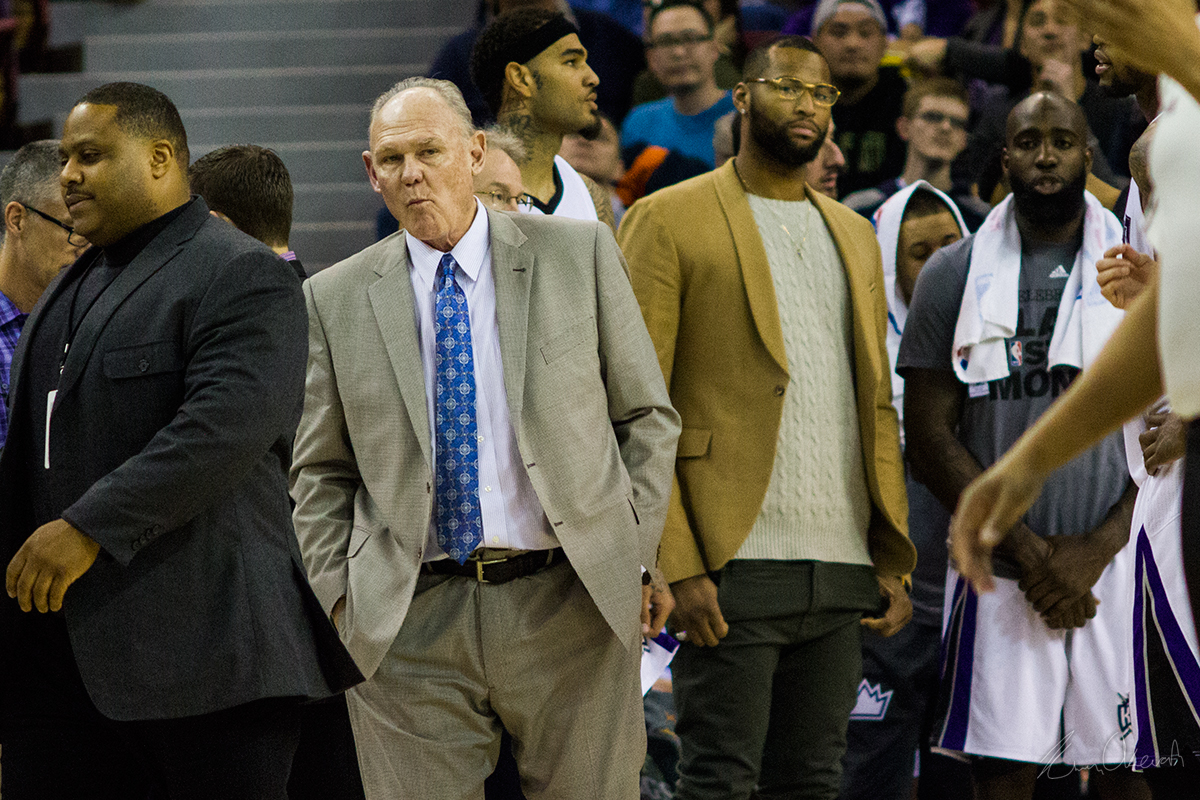 The beef between DeMarcus Cousins and George Karl remains as strong as ever. The two famously clashed during Karl's tenure as the Sacramento Kings head coach, and based on Karl's tweet on Friday those feelings remain as bitter as ever.
DeMarcus Cousins 🐍 https://t.co/svCq6rZLbX

— George Karl (@CoachKarl22) October 23, 2020
Karl is of course referencing Boogie's famed snake in the grass tweet of 🌾🐍🌾.
It's fascinating to reflect on the George Karl era in Sacramento. Karl had missed the playoffs only 3 times in his head coaching career, and only once since 1991. Yet he missed the playoffs twice with the Kings and seemingly ended his NBA career.
Karl was hired just a few short months after the Kings inexplicably fired Michael Malone. Malone's firing upset fans and players. But after a short time with Ty Corbin, Karl seemed like a godsend to fans. I was eager and excited for the Kings to hire Karl. He was a proven coach who had success at every stop in his career. He'd had success with star centers. Hiring Karl seemed like a good move.
Perhaps the wounds of Malone's firing were just too fresh. Maybe Karl's coaching style no longer meshed with stars of the modern era. Maybe Boogie was just an asshole. Whatever the reason, it didn't work.
I wanted the Kings to hire Karl, and was excited when they finally did. But I ended up hating the Karl era. Karl has admitted that he made mistakes in how he handled the Kings, but he's also been quick to blame others (notably Vlade Divac and Vivek Ranadive) for his failures in Sacramento. We can never really know who was to blame, but it was likely a shared blame between Karl, Cousins, Vivek and Vlade.
All that said, Karl is still someone I like as a person. He's done nothing but praise the city and fans of Sacramento since leaving. I could do without his blaming of everyone around him for how his Kings tenure turned out, but that barb at Boogie is undeniably funny.