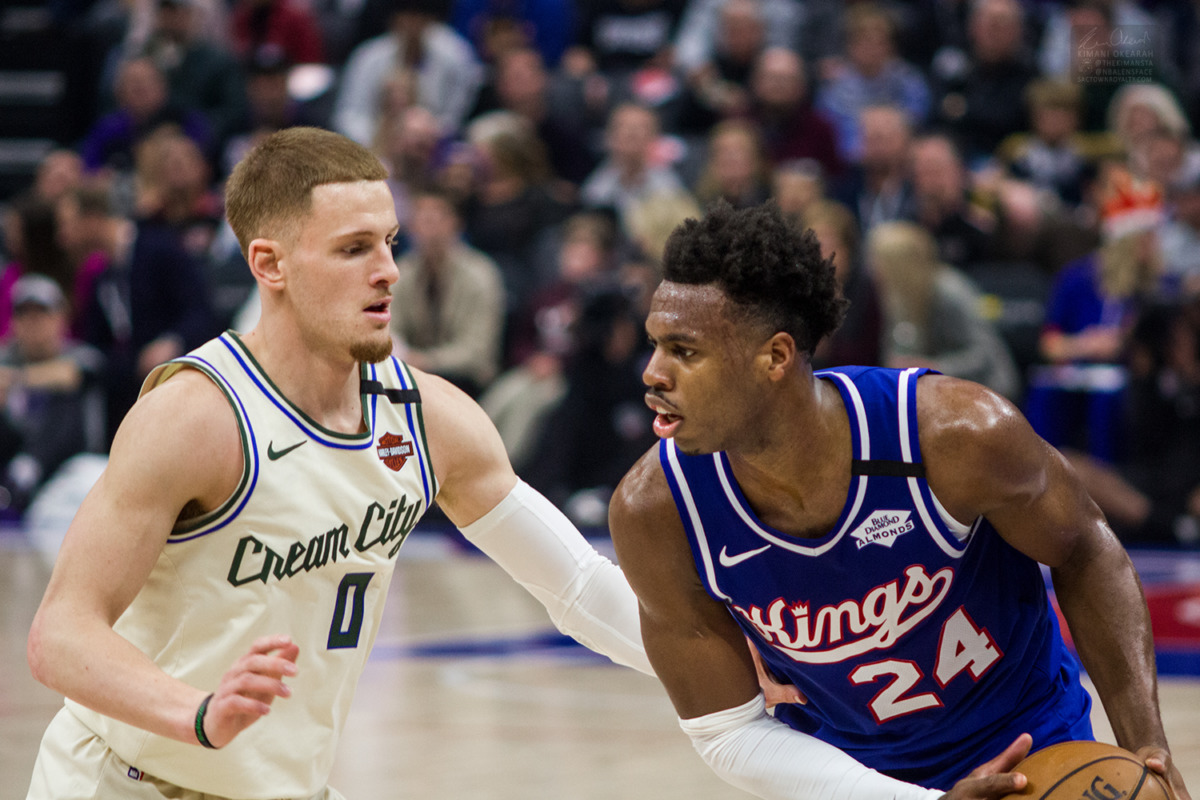 As the Sacramento Kings enter what appears to be an extremely abbreviated offseason in the coming months, one question stands perhaps above all others for Monte McNair: where does Buddy Hield fit in Sacramento?
Hield's situation is complicated for a myriad of reasons. If the Kings were ready to win now, his contract, attitude, and defensive lapses would be more than acceptable, but Sacramento likely won't be close to the playoffs next year, or even the year after next. Instead, the Kings have become an aging, expensive albatross that boasts few future assets outside of De'Aaron Fox, Marvin Bagley, and their own future draft picks. Buddy will turn 28 before the start of next season, and paying $86 million for a one-dimensional shooter who isn't going to propel them to the playoffs may not make a whole lot of sense for this franchise. In fact, trading out of his contract for future first rounders or young players would not only help restock the asset cupboard, but it would also indirectly push the Kings toward a better selection in the stacked 2021 draft: incidental tanking, if you will.
There's also the Bogdan Bodganovic factor at play. It's unlikely that the Kings want to invest $40+ million per year in two average starting shooting guards, meaning one (or both) of them is probably headed out the door sooner rather than later. If Monte McNair values both players approximately the same, it may be easier to keep Bogi, as he'll make far less cash and is a more versatile player, while his return in a sign-and-trade would be far less promising that that of Hield in the open market.
However, Buddy is also a player whose value has perhaps never been more depreciated than at this very moment. Under Dave Joerger, he looked like a contributor who would find his place in the tier just below perrenial All-Stars, but his miscasting under Luke Walton saw that progress halted and reversed. Hield's counting numbers were solid in 2019, 19 points, 5 boards, and 3 assists per game on 40% shooting from deep on over 9 three-point attempts per game, but his regression under Walton's tutelage was obvious to all who watched. Opposing General Managers may be willing to assign Hield's struggles to Sacramento's tomfoolery, but they would also be justified in offering a lower price point for an asset that has clearly diminished in value, both due to lower production and a much more expensive contract.
And that's the question Monte McNair must answer. Should he ship Hield out on draft night or during the offseason to move on from his contract, unlock future flexibility, and gain cheap, young assets, or should he try to gain Buddy's trust, rebuild his value through competent play, and deal him down the line, even at the deadline?
Which would you rather: trade Buddy Hield now or keep him and try to rebuild his value?