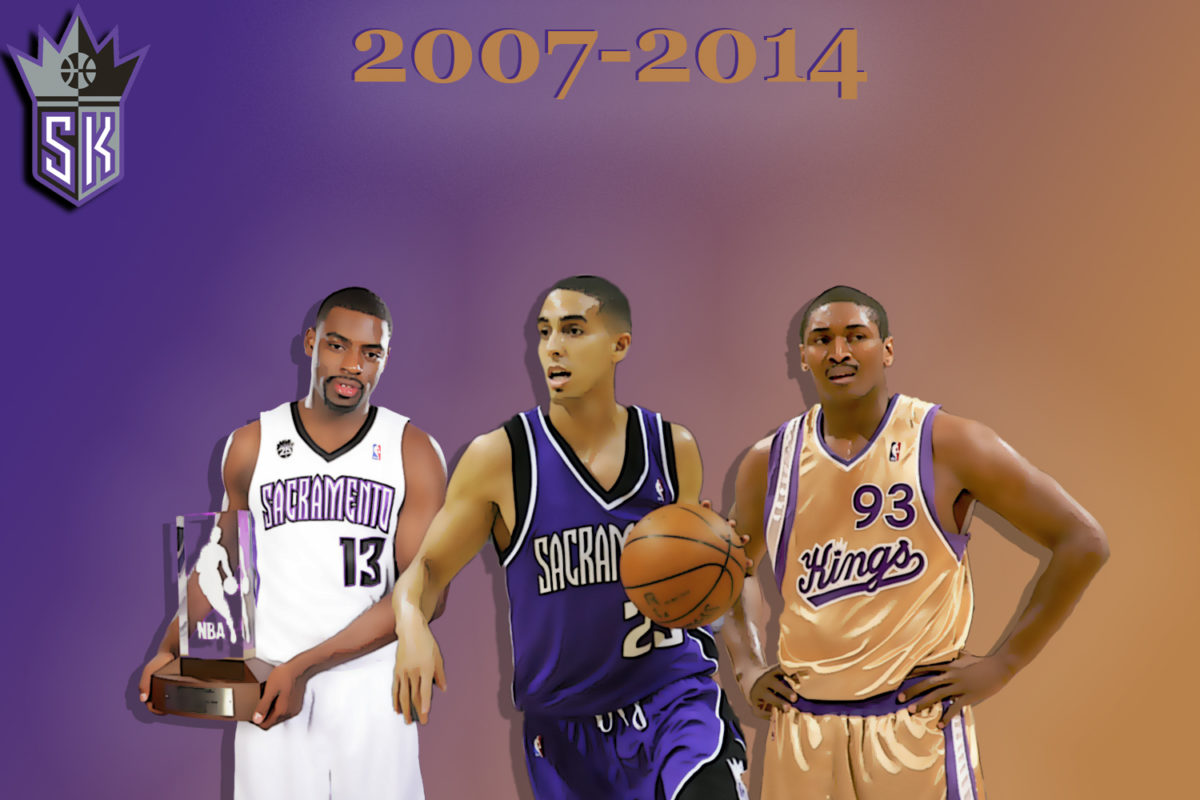 The Sacramento Kings organization would like to apologize for the last eight years of playoff games, exciting basketball, and hope. They now return you to your regular programming.
Ron Artest arrived midway through the 2005-06 season and led the Kings to the playoffs. In 2006-07, the team was his, and a player that was pretty much reviled in Sacramento prior to his arrival was now the face of the franchise. Artest (he did not become Metta World Peace until 2011). Kevin Martin was emerging as a player, and Mike Bibby and Brad Miller were still making solid contributions, but Artest's all-around baseline-to-baseline game is the straw that stirs the drink.
Sign of the times: The Maloofs gorge themselves on a Carl's Jr. commercial featuring the $6,000 burger (a burger with an outrageously expensive bottle of Bordeaux), driving a nail into the coffin of measures €œQ€ & €œR€, which would have helped fund a new arena, albeit not with the greasing that the Fu... Brothers were looking for.
Fun(!!!) fact: Oh, Ronnie! Why'd you do Carlos Boozer dirty like that? (Spoiler alert: Jerry Reynolds' infectious giggle.)
2007-08
Kevin Martin comes into his own. Artest is still pretty much running the show (well, Artest and new coach Reggie Theus' ego), but Martin was a model of efficiency, leading the team in scoring at 23.4 ppg on 14.8 shots, compared to Artest at 19.4 on 15.9. Martin shot 40% from three, and 87% from the line, where he was making better than eight free throws a game.
Sign of the times: Beno Udrih is unexpectedly signed, Mike Bibby is dealt for spare parts. The Kings finish 38-44.
Fun (?) fact: Justin Williams is arrested in October for allegedly holding a woman against her will, with the assistance of another woman. The nickname €œThree-Wil€ is born. Williams is released in February.
2008-09
Martin. He does miss 31 games while scoring 24.6 a game on 15.9 shots, but your next best choice is probably Beno Udrih's 11 points and 4.7 assists.
Sign of the times: Artest is traded prior to the season for Donté Greene, Bobby Jackson and the draft pick that becomes Omri Casspi. Theus is fired 6-18 start, and Kenny Natt brings a roster that eventually sees 21 different players on it to a final 17-65 record. Rock, meet bottom.
Fun(?) fact: Better days ahead, folks, as Shock and Hawes arrives on the scene.
2009-10
Tyreke Evans. The 20-5-5 run foisted by the organization actually sullied what was a very rare rookie season, 20.1 pts, 5.8 assists, 5.3 rebounds. The debate rages as to whether or not Evans is a point guard, but he definitely shows that he's a player, and perhaps one to build with/around moving forward. Ricky Rubio may have been the fan's choice, but after this no one would ever question drafting a kid out of a southern college over an international player ever again.
Sign of the times: Kevin Martin is traded under the false premise that he cannot / won't play alongside Evans, while the truth is that the Maloofs are hemorrhaging money and are looking for ways to keep the lights on. The Fu€¦ Brothers had already sold their father's beer distributorship €" the backbone of the Maloof's empire €" and the talk of the Kings leaving Sacramento had accelerated. How are those burgers, boys?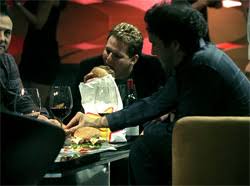 Fun(?) fact: About Martin, he started the season on a 30.6 pts. / 5.4 rebs. / 2.6 asts. / 2.0 steals tear through the first five games of the season. He hurt his hand while scoring 48 points in game four and followed that up with 29 points in game five. Martin sat out game six, at which point Grant Napear questioned Martin's toughness. It was later discovered that Martin had a broken wrist, and he would miss the next 32 games. Napear never recanted his statement.
2010-11
Evans was the best player when healthy, but he missed 25 games. Rookie DeMarcus Cousins played 81 games but was incredibly inefficient for a center and couldn't stay out of foul trouble. Beno Udrih was the steadiest throughout the season, and Marcus Thornton was a late-season shot in the arm after being acquired for Carl Landry.
Sign of the times: Roof-to-ground banners of Cousins and Evans are unfurled outside ARCO Arena at the beginning of the season.
Fun(?) fact: Local fan favorite Jon €œMancakes€ Brockman is traded for Darnell Jackson and what would become the 60th pick in the following year's draft. Really, Geoff? What in the world do you expect to draft at #60?
2011-12:
Cousins, who is about to embark on a (spoiler alert!) six year run as the team's best player.18 and 11 for Cuz in this strike-shortened season.
Sign of the times: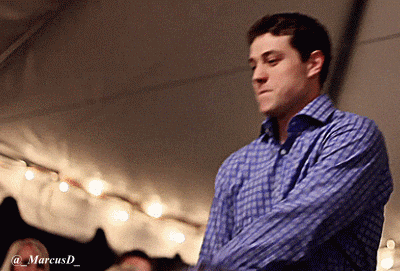 Fun(?) fact: Virginia Beach? Anaheim? It wasn't if, it was when and where.
2012-13
Cousins. He was good. Of course, there were also these moments€¦
Sign of the times: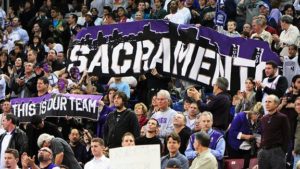 Fun (!) not a fact: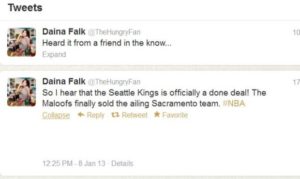 ***
Bye-bye, Fu€¦ Brothers. Our team has been saved by a whale, and the years of playoff futility must be near its end. It's the dawn of a new day.