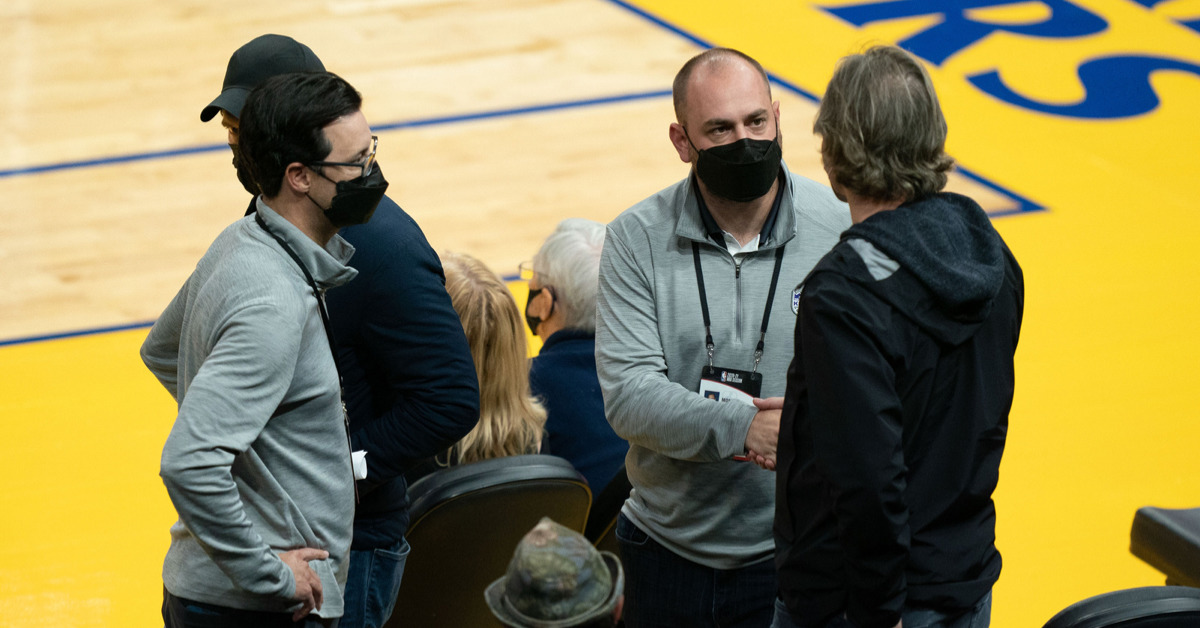 The Sacramento Kings season has come to a merciful end. A season in which the Kings had not one, but two 9-game losing streaks. A season in which the Kings finished with the league's worst defensive rating, and narrowly avoided finishing with the worst defensive rating in NBA history (the worst ever was 116.8, the Kings finished the season at 116.5).
We spent most of the season waiting for a shoe to drop. We thought the Kings might shake up the roster at the deadline, either moving big names away in an effort to tank or bringing in big names in an effort to make the playoffs. Neither happened. We thought perhaps Luke Walton would be fired at some point, and although that hasn't happened yet it has felt like a real possibility at several times this year. Yet we enter the offseason still waiting for a shoe to drop.
The Kings enter the offseason with more questions than answers, a sentence I feel I've written after so many Kings seasons. The Kings have De'Aaron Fox and Tyrese Haliburton, the back court of the future, but how will the team build around those two? Will the Kings replace Walton? Will the Kings trade any of the Marvin Bagley/Buddy Hield/Harrison Barnes trifecta? Will the Kings be able to keep Richaun Holmes, or will he leave for nothing?
If I had my way, I'd like to see the Kings replace Walton as coach. The Kings fired Joerger after a 39-win season. Walton has won 31 games each of the last two years, which would extrapolate out to 35 win seasons over 82 games. In three years with the Lakers, Walton won 26, 35, and 37 games. It seems pretty clear that this is who Walton is as a coach. It's time to move on. I think that, more than any other roster moves, would give me hope for the upcoming season.
If the Kings don't fire Walton, then the Kings need to find another way to inspire Kings fans to be excited about the upcoming season. A big roster move, or some luck in the lottery, or both. Running it back isn't a good option, in my mind.
As we move forward into the offseason, we will bring you season reviews for the players, insight into draft prospects, free agent speculations, trade rumors, and anything else we can think of to keep you entertained. In the meantime, thank you for spending another season with us.
Hopefully there are better days ahead for this team.