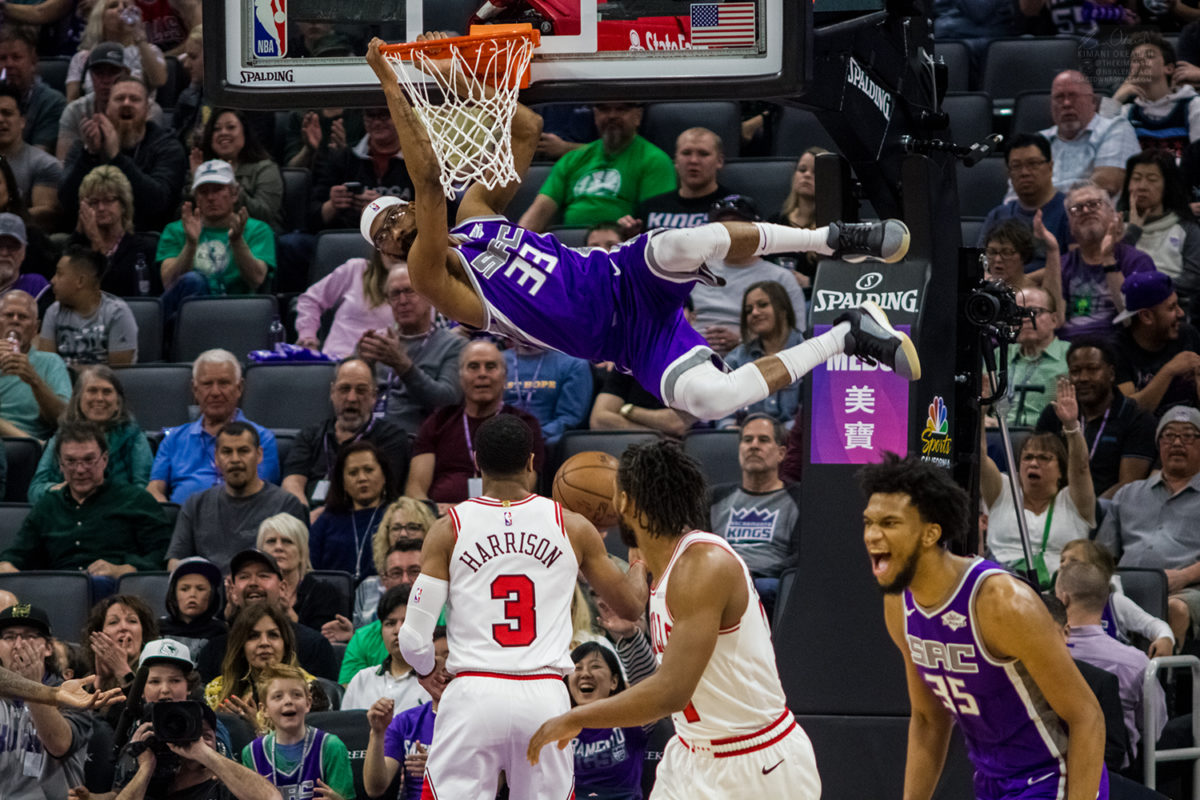 With one open roster spot available, it's not surprising to see the Sacramento Kings attempting to fill the gap. In this era of "positionless" basketball, the team's biggest need fell in the area of a wing that could guard the three and four positions.
You could argue that signing a point guard that would be an upgrade over Yogi Ferrell was also something to consider, but ultimately having more wings that can guard multiple positions became more imperative.
When I went through free agents the Kings should consider, it became evident that the pool of wings available in the market was drier than a Popeye's biscuit. But two players that have played as forwards in the past stuck out, and both were previously members of the Sacramento Kings.
Corey Brewer and Iman Shumpert both were viable options to land the opening roster spot. Brewer last played for the Kings in the 2018-19 season under head coach Dave Joerger. Sacramento originally signed Brewer to a 10-day contract and then kept him on for the remainder of the season.
In those 24 games with Sacramento, the 6'9" forward averaged 4.1 points, 2.5 rebounds, 1.2 assists and 0.8 steals. He shot 44.6% on field goals and 33% from three, though the Kings weren't requiring him to add points to the scoreboard. Instead, Brewer's main task was to come in at any notice and give it his all on the defensive end - win those 50/50 balls, jump the passing lanes and switch effectively.
Brewer's contagious energy spread to other players (in a good way), though he wasn't signed by anyone as a free agent the following summer.
Iman Shumpert also spread his positive vibes to the locker room and brought a culture shift the Kings needed with the young players on the roster. There's a good point to be made when saying the Kings should've signed Shumpert instead for the confidence boost he could've brought to the table, but his on-court ability is already on the roster (see Kent Bazemore).
Brewer may not be required to play any lengthy minutes if the Kings can stay healthy, which has been a plague this season. But in any case, Brewer doesn't need hefty minutes to make an impact or change the momentum of the game.
The Kings may look to roll out more small ball lineups and that would mean Harrison Barnes getting more action at the four and Bazemore coming in at the three. In that event, Brewer can come in and backup any of those two players as an effective, pesky defender.
Brewer's nickname on Basketball Reference is "The Drunken Dribbler" and that's a pretty efficient way of describing his on-court play in a good tone.
Sacramento wasn't going to sign anyone that would've shifted the needle dramatically, especially under current circumstances. Nonetheless, Brewer is arguably the best option in the biggest position of need for Sacramento. You know what you get with him, you just don't know how you'll get it.