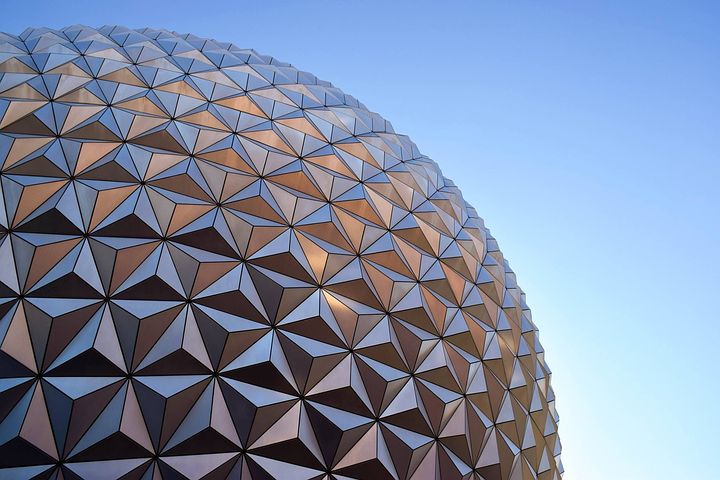 The NBA is pushing full speed ahead with their plan to resume the season at the end of July, but the Orlando "bubble" could end up being a disaster. Bear in mind that the NBA's plan has little to do with whether or not it's safe to resume basketball, but everything to do with the significant financial impact of failing to resume basketball. The NBA is willing to risk rampant infection for the sake of the millions at stake, and their resolve could be put to the test earlier than expected.
As coronavirus testing for players heading to Orlando starts today, teams are bracing for significant numbers of positive tests. One Western Conference playoff team had four positives in past few weeks, per sources. Full training camps start on July 11 at Disney.

— Adrian Wojnarowski (@wojespn) June 23, 2020
The entire premise of a bubble system is that those in the bubble will be healthy and unable to spread the virus to others. But as the NBA begins testing, Adrian Wojnarowski reports that teams are bracing for a significant numbers of positive tests.
If a player tests positive, they'll face an extended quarantine period before they can join their team in Orlando.
It's a bigger concern for non-guaranteed playoff teams to lose players to extended quarantine before Orlando. Playoff teams worried less about needing key players for seeding games in August have more time to get players back to shape. All are worried about soft-tissue injuries. https://t.co/gp77boedso

— Adrian Wojnarowski (@wojespn) June 23, 2020
And all of this, the testing, the bringing together 22 teams, it's basically being done to give playoff teams a warm-up.
Remember too: Even among the six teams trying to reach the playoffs via a play-in, none believe this restart is worth risking injuries on players that could carry into next season. For some, Orlando will be an extended summer league to develop young players and protect veterans.

— Adrian Wojnarowski (@wojespn) June 23, 2020
Sure, as Kings fans we'll be hoping the Kings can sneak into the playoffs, but ultimately the NBA is putting extra teams at risk of both injuries and illness (an illness than can be fatal even in young, healthy people), so playoff teams will be in game shape.
All of this is happening as the count of confirmed cases and hospitalizations in Florida are rapidly rising. From the most recent numbers Orlando isn't being hit as hard as other parts of the state, but Florida is one of the biggest hot spots in the country for COVID-19 infections.
James Herbert of CBS Sports spoke with Zach Binney, an epidemiologist at Oxford College of Emory University, who assessed the NBA's plan as follows:
Binney initially thought it was reasonable for Disney personnel to enter and exit the campus every day, given the mitigation procedures: a lack of face-to-face contact with players, required use of face coverings and symptom screening. Now, the increased number of infections means that the baseline chance of a staffer being infected will be significantly higher, as will the difficulty of preventing an outbreak in the NBA. Binney borrowed a metaphor from the team executive that called the campus a "mesh hat" rather than a "bubble" in a story by NBC Sports' Tom Haberstroh.

"If it's drizzling, maybe your head can stay dry," Binney said. "If it's pouring, that's a really hard ask for a mesh hat."

It is a "full-on rainstorm" in Orlando, in Binney's estimation.
The reasons for the NBA resuming the season are clear. There are very powerful men who stand to lose millions of dollars if the season were to simply end. There's a demand for the product as people want sports, and want to crown a champion for this season. There are players like LeBron James, who want to play rather than miss an opportunity for another title before his career winds down. But the NBA could still be setting themselves up for a healthcare disaster in Orlando.
Given all the health concerns, injury concerns, the rising case count in Florida, not to mention the current social environment and the Black Lives Matter movement, I can't help but feel the NBA is making is a huge mistake.
If the NBA comes back as planned, I'll be watching. Aside from writing about basketball, I just love the sport. But at a certain point sports aren't worth the risk, and I wonder where the NBA will draw that line.