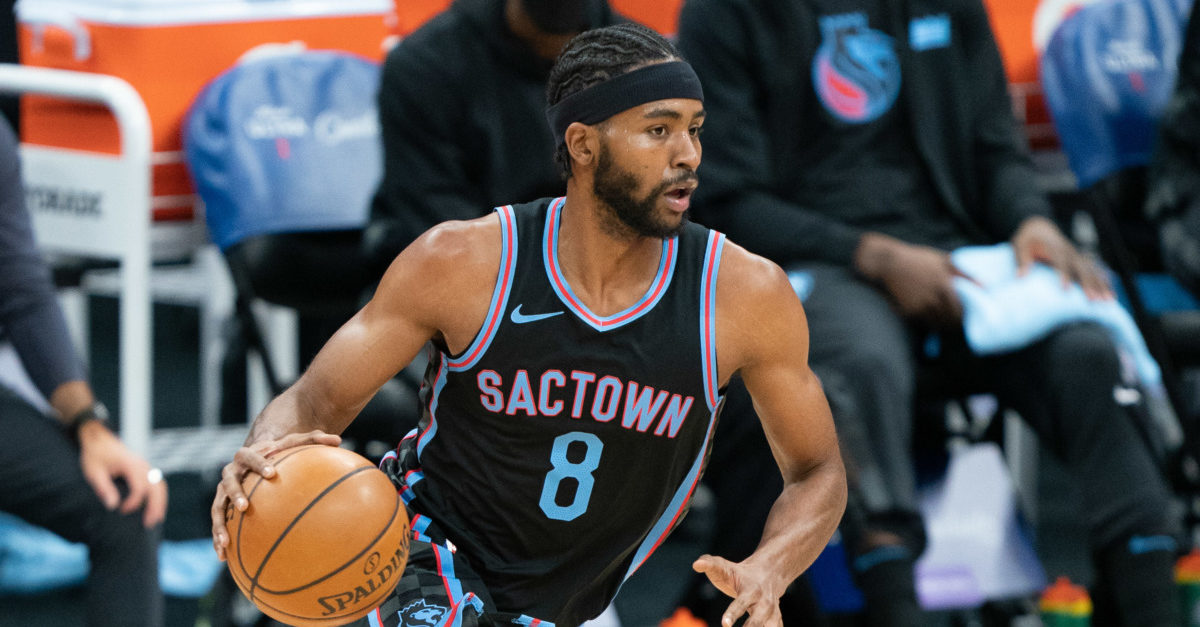 When the Sacramento Kings traded Nemanja Bjelica to the Miami Heat for Maurice Harkless and Chris Silva, nobody expected it to be a big impact on the remainder of the Kings' season. Silva was a project big man and Harkless was an expiring contract who hadn't done much in Miami. Silva was waived after barely seeing the floor, but Harkless proved to be a valuable acquisition for the Kings as the season concluded.
The Heat signed Harkless this past offseason hoping he could fill the Jae Crowder role for them, but a mixture of injuries and illness kept Harkless from ever finding a real spot in Miami's rotation. When the Kings acquired Harkless it was fair to wonder if he had been a bad fit for the Heat, or if he was just on the downward slide of his career.
It didn't take long for Harkless to prove he wasn't done.
Harkless played in 26 of 28 games for the Kings after the trade, including 20 starts. And while his numbers (6.9 points, 2.9 rebounds, 1.4 assists, 1.1 steals, and 0.6 blocks per game) don't leap off the page, they mark a return to form for Harkless and his best play since 2018-19. Harkless is a smart veteran who doesn't make a lot of mistakes on either end of the floor, and that clearly appealed to Luke Walton.
But therein lies the problem as well. It's hard to look at Harkless' game and get excited about him playing 25 minutes a night. Mo was never the problem for the Kings, but he also didn't solve any of their big problems. He was a capable veteran with a high floor and a low ceiling.
Harkless is a free agent this summer, and it remains to be seen if he has any interest in another season in Sacramento, or if the Kings have any interest in keeping him. My only hope is that if the Kings keep him, it's to provide veteran depth, as opposed to keeping him expecting Harkless to be a key starter on a team hoping for the playoffs. Bringing Mo back on a small and short contract would be perfectly fine by me, but I worry that the Kings brass will think Harkless should continue being a 25-minue-a-night player and pay him accordingly.
The Kings have spent far too many years convincing themselves that veteran role players are vital, and have handed out plenty of contracts that overvalue said vets. I'm fine with another season of Harkless as long as he comes reasonably cheap, but if the Kings don't retain him I won't be overly concerned about it either.