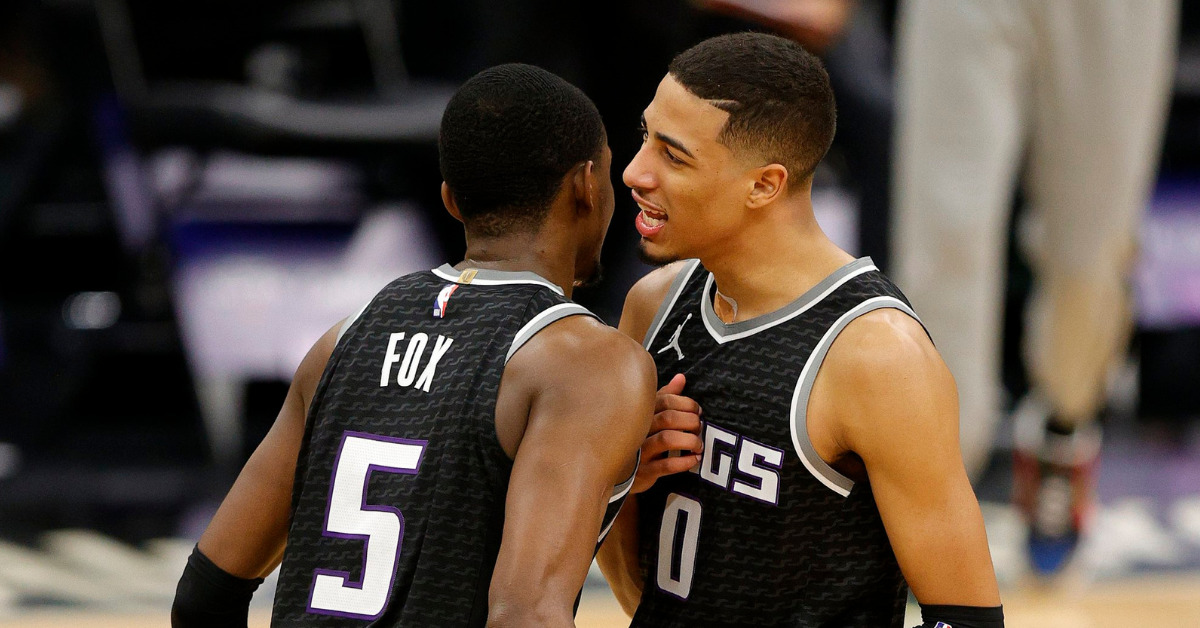 Fire up the old Tankathon, kids. Your Sacramento Kings are pretty bad.
Sure, there was a moment of hope when the Kings won 7 of 8 games, but on the heels of a fresh 7 game losing streak, we must recognize that stretch for what it was. The Kings were healthy and firing on all cylinders, and they played a bunch of teams that weren't at full strength. Now its the Kings who are missing players, and the complete lack of depth is painfully obvious. Outside of those 8 great games, the Kings are 5-17 for the year, and proudly sport one of the worst defenses ever in NBA history.
But there are still reasons to watch and think about the future. Aside from the obvious draft implications of being a bad team (and this can't be said enough, this is a great year to have a high draft pick), there are on court glimpses of hope too.
Despite his recent regression, De'Aaron Fox has shown that he can absolutely be an All-Star caliber player. His current dip in production, and the Kings stacking up losses, almost surely means he won't be named as an All-Star reserve this year, but that was unlikely regardless of these last six games. It doesn't matter, we've seen what the next level looks like for Fox.
We've also seen how well Tyrese Haliburton pairs with Fox as a secondary creator who can punish a defense with his passing and his scoring. Landing one of the best rookies in the last draft class is still worth being excited about.
Marvin Bagley has given even the most jaded of Kings fans reasons for hope. While his defense is still largely atrocious, we can see the small improvements from game to game. And with Bagley showing growth on offense as well, it's nice to see Bagley shedding the "bust" label. He will never live up to his draft position or being taken over other members of his draft class, but Bagley is carving out an NBA future for himself.
And finally, it seems the Kings have found two young, low-cost wing players in DaQuan Jeffries and Robert Woodard II. Although we've only seen Woodard play real minutes in the G League, what we've seen is enough to get excited for the type of contributor he could be off the Kings bench.
I understand anyone who came into this season with higher hopes. I understand anyone who doesn't want to hear about the moral victories or the way this could matter next year. Believe me. I've been covering this team long enough that we've all heard the platitudes before and seen them fail to end the playoff drought.
I'm not here to pretend the future is fine, but there are pieces worth building around for the future. It's up to Monte McNair's front office to build around those pieces. It's encouraging that we at least have some young pieces worth building around, and even more encouraging that two of those were brought in by McNair himself. As the Kings trudge through another lost season, I'm going to focus on those bright spots as much as I can.