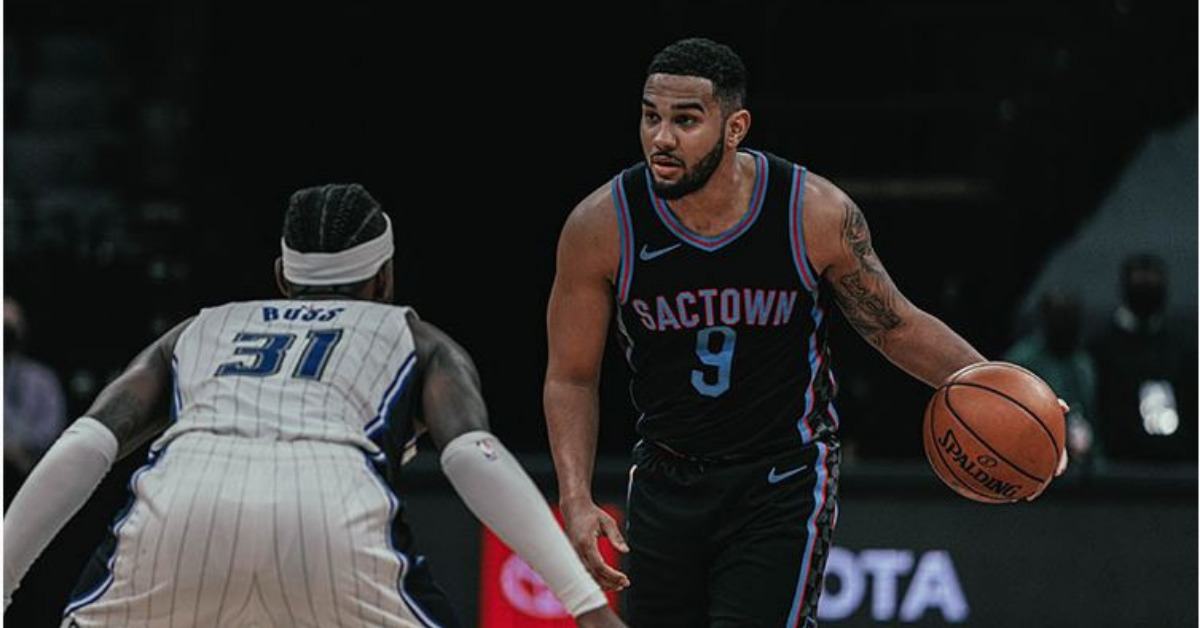 The Sacramento Kings are trading Cory Joseph to the Detroit Pistons for Delon Wright, according to ESPN's Adrian Wojnarowski. The Kings are also sending Detroit two second round picks, the Lakers 2021 second rounder and the Kings own second rounder in 2024.
Kings are sending a 2021 via second-round pick via Lakers and their own 2024 second-rounder to Pistons in the deal, source tells ESPN. https://t.co/yXGXXwbsL6

— Adrian Wojnarowski (@wojespn) March 25, 2021
Wright is on the books for $9 million this season and $8.5 million next season, and is a combo guard. This year with the Pistons Wright has averaged 10.5 points, 5.1 assists, 4.6 rebounds, and 1.5 steals per game.
The Pistons seem to be making this move to clear future salary, as Joseph's deal was minimally guaranteed for next season.
It remains to be seen if this deal is a predecessor for the Kings next move, or if the Kings envision Wright as part of the team's future for this season and beyond.
We at The Kings Herald have been very critical of Cory Joseph's on-court play this season, but it's worth noting that CoJo has a reputation as being a tremendous person and a great teammate. He reportedly served as Tyrese Haliburton's veteran mentor this season, and his off-court presence will surely be missed by the Kings.
Coach Luke Walton spoke about Cory Joseph in his post game comments tonight. Although the trade has not been made official, limited what Walton can and can't say, he shared the following:
Luke Walton says: "All I'll say is that I really, really enjoy coaching Cory (Joseph), and his spirit, his professionalism has been great to coach and great for this group. He is a pleasure to coach and I'll leave it at that."

— Jason Anderson (@JandersonSacBee) March 25, 2021
We will continue to update as we learn more, but this marks the first major trade for the Kings leading up to Thursday's deadline. The Kings previously made a minor trade with the Clippers to acquire Mfiondu Kabengele, but this is the first trade where Monte McNair impacted the Kings rotation.