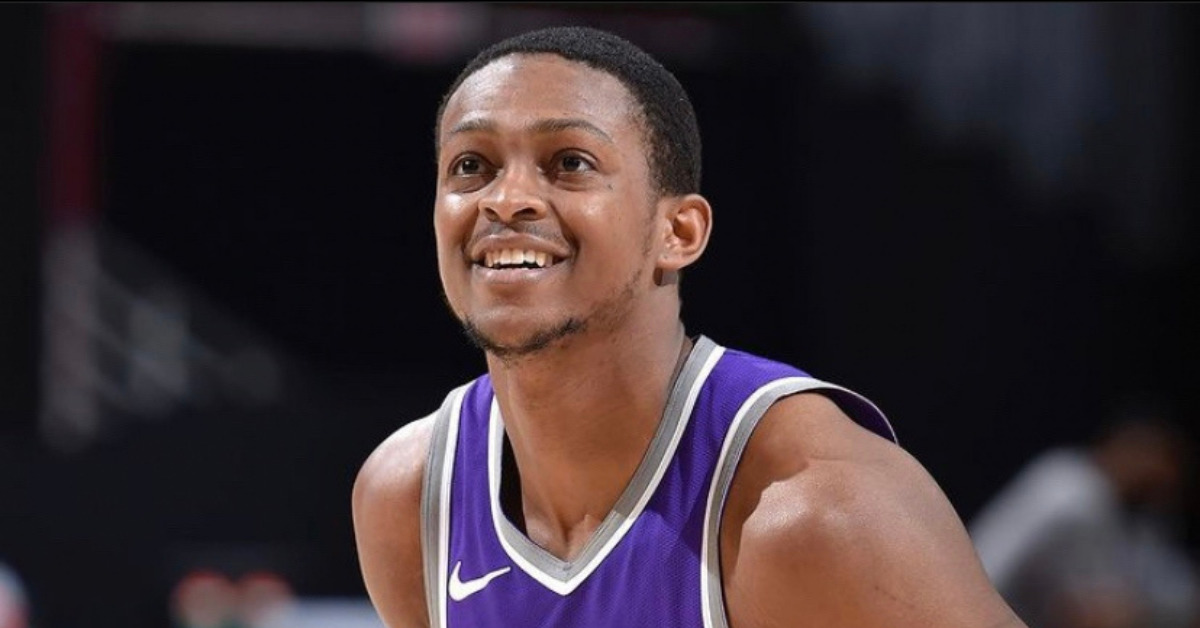 In a matchup between two of the league's best young point guards on Wednesday evening, De'Aaron Fox came out ahead of Trae Young, both in individual performance and team success, as the Sacramento Kings escaped a late charge by the Atlanta Hawks behind De'Aaron's 37 points. Young was by no means a slouch himself, as he poured in 29 points and 9 assists, and Clint Capela was also huge for the Hawks, recording 25 points and 17 rebounds, but outside of a few Atlanta runs, the Kings felt in control for the majority of the game.
The start of the night was a bit odd, as veteran guard Cory Joseph was out of the picture for all of warmups and player introductions, and he was greeted and congratulated by teammates when he joined the bench, but he also played over 21 minutes on the night, seemingly quelling any trade rumors. Of course, immediately after the game, Adrian Wojnarowski of ESPN reported that CoJo had in fact been traded to the Detroit Pistons for Delon Wright.
Aside from the big news of Joseph's departure, the Kings enjoyed an interesting night from their three-guard rotation. Buddy Hield started off incredibly hot on the night, scoring 11 points on 3/6 from deep in the first quarter, but he fell apart over the next three periods, adding just three points on 10 attempts, including an air-balled mid-range jumper with 8.7 seconds remaining and the Kings up by just two. Tyrese Haliburton, on the other hand, started off a bit slow in his shooting, but caught fire late, as he's prone to do. With just under five minutes left in the game, and with the contest tied at 94 points apiece, Sacramento's star rookie drew a foul at the three-point line, knocked down the shot, and knocked down the free throw, granting the Kings a four-point lead. On the night, Haliburton filled up the stat sheet, as usual, putting in 17 points, 5 rebounds, 7 assists, 1 steal, and 1 block in 36 minutes.
After dropping 10 of 13 games, the Kings have now won 4 of 5, including a 4-1 record with their new small-ball starting lineup. They'll take on the Golden State Warriors on Thursday evening to try and push a little closer to the elusive 10th seed in the Western Conference.