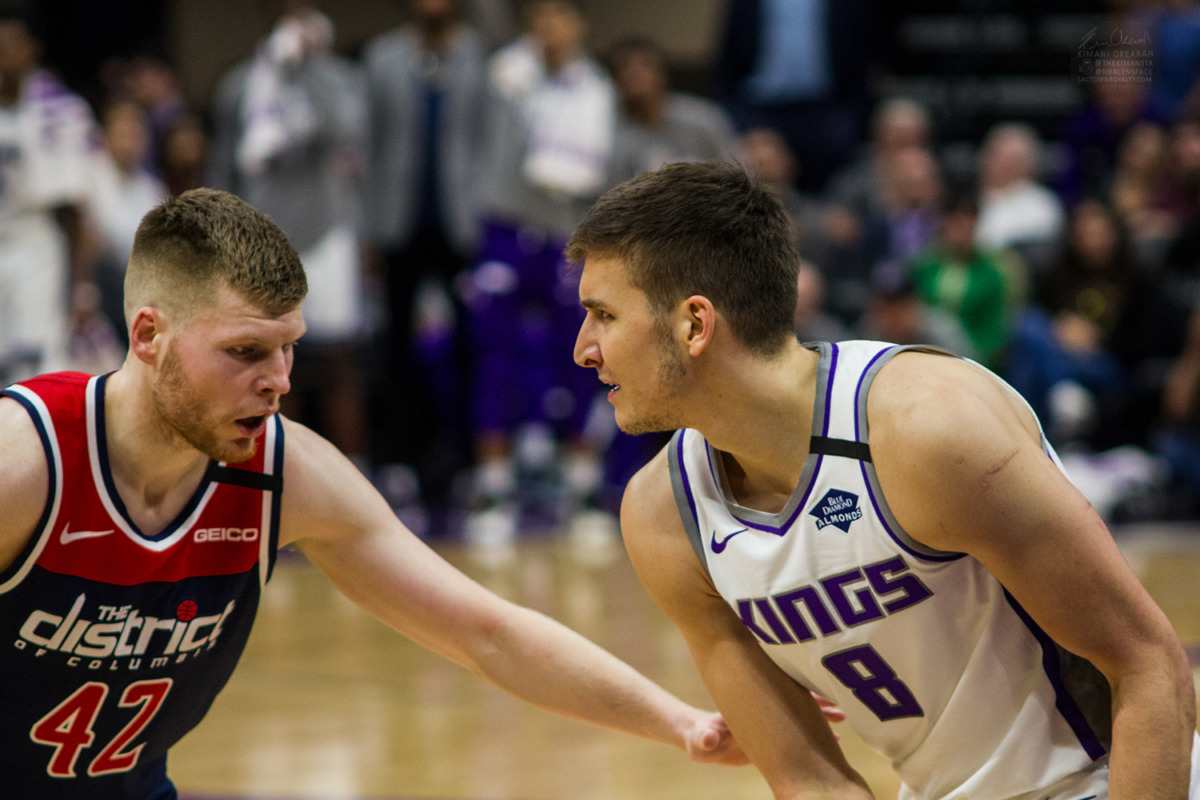 According to Sam Amick of The Athletic, the reported sign-and-trade between the Sacramento Bucks and Miwaukee Bucks, thought to be a surefire transaction, is now "in peril".
Sources tell The Athletic the Bucks-Kings sign-and-trade which was expected to send restricted FA Bogdan Bogdanovic to Milwaukee for Donte DiVincenzo, D.J. Wilson, and Ersan Illyasova is in peril, as there was never an agreement from the 28-year-old small forward to join the Bucks and that element has become a major issue. High-ranking team official says deal has issues and outcome is unclear.
As a reminder, the initial agreement was to sign Bogdanovic to a contract in the $15 - $18 million annual range, and to combine his salary with Justin James in exchange for Donte DiVincenzo, D.J. Wilson, and the expiring contract of Ersan Illyasova. For the Kings and the Bucks not to have consulted with and confirmed Bogdanovic's commitment is almost impossible to imagine, as his long-term deal was the basis for the entire trade. Either one or both of the parties majorly dropped the ball, or there's far more at work here, possibly a last minute ploy to avoid a tampering charge since this trade should have never been announced prior to the start of free agency.
Update: According to Adrian Wojnarowski of ESPN, Bogdan Bogdanovic plans to enter restricted free agency and explore other offer sheets and sign-and-trade possibilities. The deal may very well be dead:
The Kings and Milwaukee Bucks had hoped to bring Bogdanovic the framework of a sign-and-trade to negotiate a Bodanovic contract with Milwaukee on Friday, but he will move into the marketplace to find an offer sheet or seek out other sign-and-trade scenarios, sources said. https://t.co/KDlBiLcaBs

— Adrian Wojnarowski (@wojespn) November 19, 2020
This situation is devolving from a mystery into a disaster the further into the night we proceed.